You are here
UK's Osborne unveils pension reform, pledges no pre-election budget giveaways
By Reuters - Mar 15,2015 - Last updated at Mar 15,2015
LONDON — British Finance Minister George Osborne offered a sweetener to pensioners on Sunday, less than two months before a national election, but promised there would be no big giveaways for voters when he sets out his final pre-vote budget.
With many opinion polls showing the governing Conservatives neck-and-neck with the opposition Labour Party, Osborne will be looking for a chance to boost his party's re-election prospects at his annual budget statement on Wednesday.
While his hopes of delivering major tax cuts have been frustrated by slow progress in bringing down Britain's budget deficit, Osborne has been given some room for manoeuvre by a sharp fall in inflation that has lowered the cost of interest payments on some government bonds and welfare payments.
In a move which may help win support from older voters, Osborne said in a statement on Sunday pensioners would be given the freedom to cash in their annuities in exchange for lump sums, an extension of pension reforms announced last year.
But in an interview on BBC TV, Osborne also reiterated there would be "no giveaways, no gimmicks" in his budget.
"Everything we do in this budget has to be paid for," he said. "This country is still borrowing too much, and so we have to go on making difficult decisions."
Among other measures expected on Wednesday are tax breaks for the North Sea oil and gas industry, which is struggling to cope with the plunge in global oil prices.
Osborne may use some of his inflation savings windfall to reduce the scale of planned austerity in the next five years, potentially dampening Labour's line of attack that the Conservatives plan ideologically driven cuts to the state.
Britain's independent budget office has said a pledge by Osborne last year to achieve a 23 billion pound surplus by 2019/20, would take public spending as a share of the economy to its lowest level in 80 years.
Asked about the £23 billion number on Sunday, Osborne declined to repeat his previous forecast but said: "We have set out our plans and we intend to fulfil our plans."
Labour finance spokesman Ed Balls said Osborne wanted to go "way beyond the difficult task of balancing the books.
"The difference is a big ideological plan for a surplus ... from the Tories [Conservatives] or a sensible, balanced, fair plan from Labour," he told the BBC.
Separately, the Organisation for Economic Cooperation and Development (OECD) said Britain should continue to cut its budget deficit after May's national election, and might need to rethink plans to shield healthcare and schools spending.
With May 7 shaping up to be one of the closest and most unpredictable elections in modern British history, all main parties have promised to maintain spending on schools and health. But the Paris-based think tank said this might impose unacceptably high cuts in other areas.
"[Britain should] continue to pursue the medium-term fiscal consolidation path... and ensure consolidation efforts are fair," the OECD said in a report.
Labour plans to balance the government's books, excluding investment spending, within the next parliament. The Conservatives say it intends to balance the budget completely and return a small surplus.
The OECD cited research suggesting that protecting areas such as health and education from spending cuts would imply average spending cuts elsewhere, in real terms, of almost 40 per cent between the financial years 2010-11 and 2019-20.
"Hence, the composition of fiscal adjustment should be reviewed to ease pressure on public services that have already contributed to consolidation," the OECD report said.
Other think tanks have disagreed with the austere approach of the current government.
Earlier this month, a review of the government's record by the National Institute of Social and Economic Research concluded that austerity had been an unnecessary risk that had caused significant damage to the economy.
The OECD predicted Britain's economy would grow 2.6 per cent this year, slightly above the 2.4 per cent forecast by the government's independent fiscal watchdog, the Office for Budget Responsibility.
But the OECD said Britain needed more private-sector infrastructure spending to deliver the rise in productivity that was necessary to make the economic recovery sustainable.
Related Articles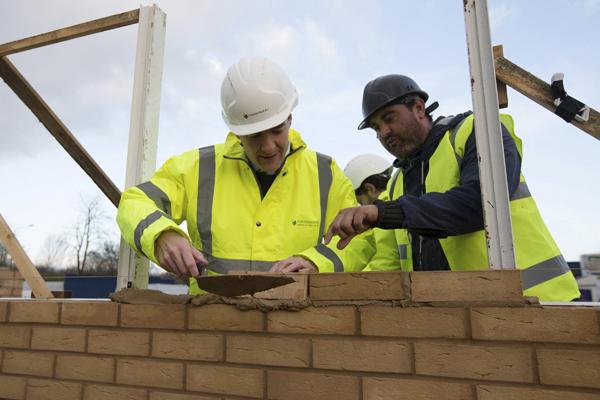 Nov 26,2015
LONDON — British Finance Minister George Osborne's latest spending plans have a roughly 50 per cent chance of success, the head of the count
Sep 29,2014
British Finance Minister George Osborne spelled out plans for more spending cuts on Monday, betting that voters will accept his tough approach to fixing the economy and give an election victory to his Conservative Party next year.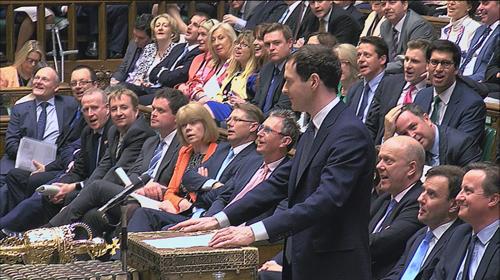 Mar 17,2016
LONDON — Britain unleashed more austerity this week in its latest annual budget and cut its growth outlook, blaming the impact of global mar
Newsletter
Get top stories and blog posts emailed to you each day.