You are here
US Federal Reserve raises interest rates
By Reuters - Dec 16,2015 - Last updated at Dec 17,2015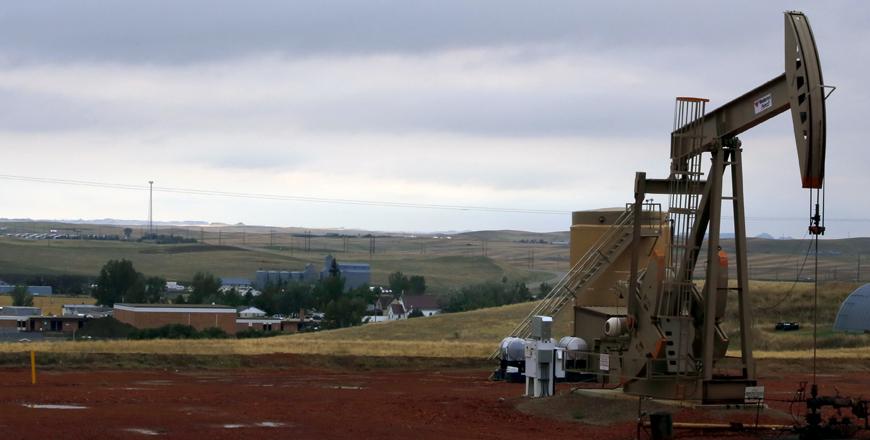 In this September 5 photo, a pump jack pumps oil on a hill above Alexander, North Dakota, and the town's school (AP photo)
WASHINGTON — The Federal Reserve (Fed) hiked interest rates for the first time in nearly a decade on Wednesday, signalling faith that the US economy had largely overcome the wounds of the 2007-2009 financial crisis.
The US central bank's policy-setting committee raised the range of its benchmark interest rate by a quarter of a percentage point to between 0.25 per cent and 0.5 per cent, ending a lengthy debate about whether the economy was strong enough to withstand higher borrowing costs.
"The committee judges that there has been considerable improvement in labour market conditions this year, and it is reasonably confident that inflation will rise over the medium term to its 2 per cent objective," the Fed said in its policy statement, which was adopted unanimously.
The Fed made clear that the rate hike was a tentative beginning to a "gradual" tightening cycle, and that in deciding its next move it would put a premium on monitoring inflation, which remains mired below target.
"In light of the current shortfall of inflation from 2 per cent, the committee will carefully monitor actual and expected progress towards its inflation goal. The committee expects that economic conditions will evolve in a manner that will warrant only gradual increases in the federal funds rate," the Fed added.
New economic projections from Fed policy makers were largely unchanged from September, with unemployment anticipated to fall to 4.7 per cent next year and economic growth at 2.4 per cent.
The statement and its promise of a gradual path represents a compromise between those who have been ready to raise rates for months and those who feel the economy is still at risk.
The median projected target interest rate for 2016 remained 1.375 per cent, implying four quarter-point rate hikes next year.
To edge that rate from its current near-zero level to between 0.25 per cent and 0.5 per cent, the Fed said it would set the interest it pays banks on excess reserves at 0.5 per cent, and said it would offer up to $2 trillion in reverse repurchase agreements, an aggressive figure that shows its resolve to pull rates higher.
Financial markets had expected the rate hike, bolstered by recent US data showing job growth continuing at a strong pace.
A December 9 Reuters poll showed the likelihood of a hike on Wednesday was 90 per cent, with economists forecasting the federal funds rate to be 1 per cent to 1.25 per cent by the end of 2016 and 2.25 per cent by the end of 2017.
The rate hike sets off an immediate test of new financial tools designed by the New York Fed for just this occasion, as well as a likely reshuffling of global capital as the reality of rising US rates sets in.
The impact on business and household borrowing costs is unclear.
One of the issues policy makers will watch closely in coming days is how long-term mortgage rates, consumer loans and other forms of credit react to a rate hike meant not to slow an economic recovery but nurse monetary policy back to a more normal footing.
The Fed emphasised it would move gingerly into its tightening cycle. That was enough to produce a unanimous vote on the policy-setting Federal Open Market Committee, as even members who had argued publicly for delaying a rate hike delay went along with Fed Chair Janet Yellen and other policy makers.
Separately, the United States appears on the brink of ending a four-decade ban on most exports of crude oil, which would end a years-long fight brought about by a boom in domestic shale output that contributed to a supply glut and depressed prices.
The measure is part of a sprawling deal wrapped up by congressional leaders late on Tuesday to keep the US government open through September.
The $1.15 trillion spending bill, negotiated in secret talks over the last two weeks, would be difficult for President Barack Obama to veto despite his opposition to ending the oil export ban.
In a partial victory to Obama and other Democrats, the spending bill also includes granting tax incentives to boost wind and solar development, according to lawmakers involved in the talks. Shares of solar companies rose sharply.
Republican and Democratic lawmakers will meet separately on Wednesday and Thursday to discuss the bill and hope to vote on it as soon as Friday.
Allowing oil exports would be a win for the US oil industry and Republicans, who had argued the ban was a relic of the 1970s Arab oil embargo.
Exploration and production companies, many saddled with billions in debt and struggling to avoid bankruptcy after a 60 per cent slide in oil prices forced them to halt most new drilling, had viewed exports as a lifeline of sorts.
But with US output now falling as oil prices slump to seven-year lows, traders say foreign buyers may not materialise in a glutted global market.
Some Democrats in the Senate say lifting the ban would put oil refining jobs at risk and that more drilling would harm the environment, though Democratic Senator Heidi Heitkamp, from the No. 2 oil state North Dakota, has supported its repeal.
The drop in oil prices, now below $40 a barrel, has helped ease worries about higher gasoline prices for consumers.
Producers say eliminating the ban would help revive a US drilling boom by closing the years-long gap between cheaper domestic crude prices and higher global rates.
The move would also give US allies alternatives to Russia and the Organisation of Petroleum Exporting Countries for their supplies.
"Lifting the oil export ban is very important to our industry to enable them to compete on a global basis," said Senator John Hoeven. The Republican from North Dakota has pressured Congress to axe the trade restriction.
Chief executive officers of US oil producers, from integrated global majors ExxonMobil Corp. to frackers like Continental Resources Inc., had urged the ban be lifted.
Gregory Hill, president of US oil independent Hess Corp., said this month that ending the prohibition would boost domestic crude prices by about $3 a barrel, or about 8 per cent, from around $36.
Refiners have been divided on the issue, as exports of crude would increase their costs after a bounty of cheap domestic oil brought several years of surging profits.
Four US independent refiners, three of which operate on the East Coast, have opposed exporting domestic crude. Their so-called CRUDE Coalition says lifting the ban will lead to higher pump prices when once-landlocked domestic crude commands higher prices in global markets.
PBF Energy Inc., Philadelphia Energy Solutions LLC, Alon USA Energy Inc. and Delta Air Lines unit Monroe Energy also say the ban protects national security and supports economic growth by keeping energy prices low for manufacturers.
Other refiners, including Valero Energy Corp., Marathon Petroleum Corp. and Phillips 66, have expressed support for free markets or said they would not oppose the ban's repeal.
Some pipeline and terminal companies have already started adding infrastructure along the US Gulf Coast to handle potential crude exports, augmenting systems geared towards imports.
Republicans made lifting the ban a priority and swapped it for measures Democrats wanted to reduce carbon emissions and protect the environment.
For the solar industry, the deal marks its second big recent victory since a global agreement to curb carbon emissions and encourage investment in renewable energy, reached in Paris on Saturday.
SolarCity Corp., First Solar Inc., Abengoa SA, SunEdison Inc. and Sunrun, as well as the industry's trade group, have spent more than $2 million lobbying Congress this year, according to public records compiled by the Centre for Responsive Politics.
They pushed hard this month to safeguard the Investment Tax Credit for the industry, which they say has underpinned an annual growth rate of 76 per cent in solar installations over the last decade.
SolarCity shares jumped 26 per cent, First Solar rose 9 per cent, SunEdison was up 19 per cent, and Sunrun gained 21 per cent.
The bill, posted early on Wednesday morning, allows the US president to stop oil exports for one year if he or she declares a national emergency, or if the administration decides the exports are causing a domestic oil shortage or raising prices.
Related Articles
Feb 19,2014
Russia and Iraq are boosting crude shipments to a Chinese market where oil demand is growing at its slowest in more than 20 years, forcing rival suppliers to divert cargoes elsewhere.
May 26,2016
LONDON — Oil prices jumped on Thursday above $50 for the first time this year as a long-lasting global supply glut shows increased signs of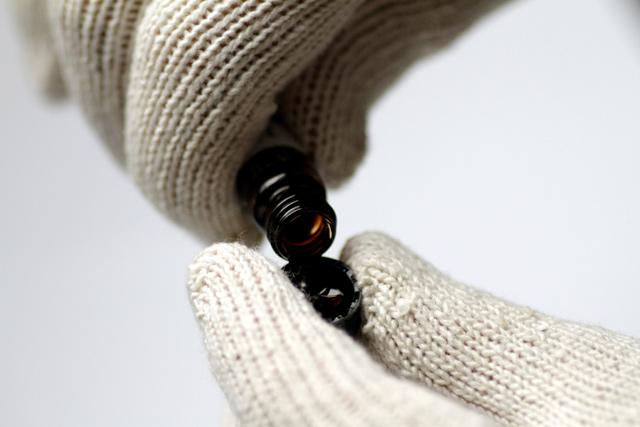 May 09,2018
NEW YORK — Oil prices rose more than 2 per cent on Wednesday, climbing to near three-and–a-half-year high.The rise came in the aftermath of
Newsletter
Get top stories and blog posts emailed to you each day.