You are here
US stocks return from holiday to set new records
By AFP - Jan 16,2018 - Last updated at Jan 16,2018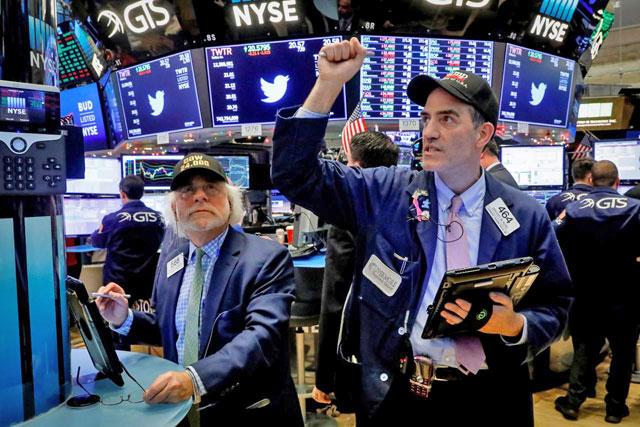 Traders react at the closing bell on the floor of the New York Stock Exchange in New York, US, on November 30, 2017 (Reuters file photo)
LONDON — Wall Street returned from a long holiday weekend to set new records amid solid corporate earnings reports and optimism for profits in 2018 due to a US tax reform.
The Dow Jones Industrial Average jumped 0.8 per cent in initial trades to rise for the first time above the 26,000 mark. It later gave up some of those gains.
"American markets were shut yesterday as the US celebrated Martin Luther King Jr. Day, and they are making up for lost ground today," said market analyst David Madden at CMC Markets UK.
"The Dow Jones, S&P 500 and NASDAQ 100 have all reached new record highs today, although we have seen a pullback," he added.
Citigroup shares climbed 1.1 per cent as, while taking a $22 billion charge due to changes in tax rules that pushed it into a loss of $18.3 billion for the quarter.
Without the tax charge, earnings were higher than in the same period last year, and the bank said it should benefit from changes to the tax law going forward.
Eurozone stock markets rose on the coattails of Asia, while London slid as thanks to heavyweight energy and mining stocks.
London's FTSE 100 still flirted briefly with new all-time high, however, as sterling dropped on official data showing that UK annual inflation pulled back in December from a near six-year peak.
But by the afternoon it was trading down and closed 0.2 per cent lower.
The euro meanwhile came off a three-year high versus the dollar struck on Monday, while oil futures retreated also from their highest levels since 2015 that were reached at the start of the week.
That helped eurozone stocks advance, with the CAC 40 index in Paris adding 0.07 per cent and the DAX 30 in Frankfurt climbing 0.4 per cent.
The euro is "finally seeing some weakness after its remarkable bounce of late", said Chris Beauchamp, chief market analyst at IG trading group.
He noted also that "sterling's impressive rally over the past nine months has helped cool imported inflation" into the UK, in turn lessening the prospect of further rate tightening from the Bank of England.
"Perhaps they won't have to raise rates this year after all, although one reading does not constitute a trend," added Beauchamp after UK annual inflation dipped to 3 per cent from 3.1 per cent.
Related Articles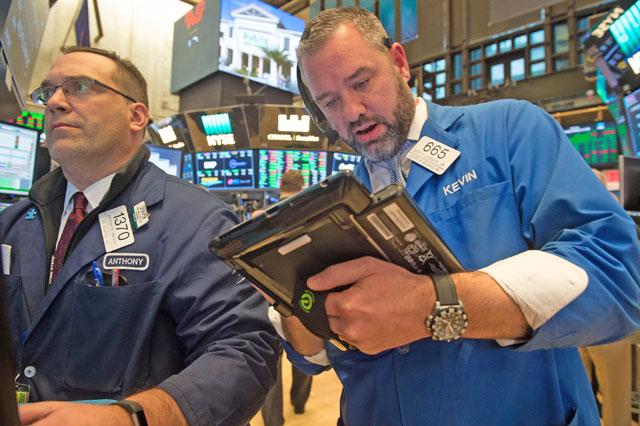 Jan 13,2018
NEW YORK — The US dollar fell to a more than three-year low against the euro on Friday, extending recent losses on expectations European Cen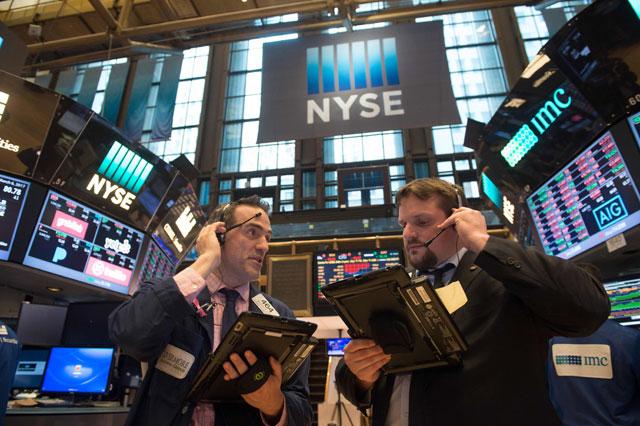 Mar 07,2017
LONDON — European stock markets paused Tuesday as investors waited on this week's interest rate call in the eurozone and crucial jobs data i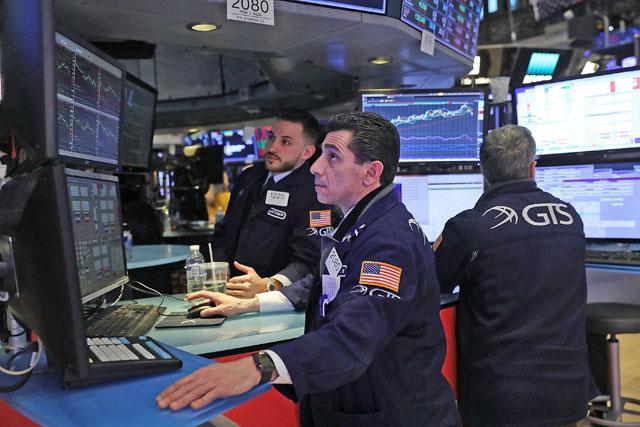 Feb 10,2018
Wall Street's main stock indexes climbed more than 1 per cent on Friday, giving investors some solace after a week of huge swings that
Newsletter
Get top stories and blog posts emailed to you each day.