You are here
WTO warns protectionism threatens strong trade growth forecast
By AFP - Apr 12,2018 - Last updated at Apr 12,2018
The World Trade Organisation headquarters are seen in Geneva on Thursday (AFP photo)
GENEVA — The World Trade Organisation (WTO) on Thursday said that it expects strong trade growth through this year and next but warned progress would be "undermined" if governments implement threatened protectionist measures.
The WTO forecast 4.4 per cent growth in trade volume this year and a more moderate four per cent expansion in 2019.
But the body's director-general Roberto Azevedo cautioned that "this important progress could be quickly undermined if governments resort to restrictive trade policies, especially in a tit-for-tat process that could lead to an unmanageable escalation".
"A cycle of retaliation is the last thing the world economy needs," he added in a statement.
Last year saw the most robust rise in trade volume expansion since 2011, fuelling hope that the world economy was finally on a sustained path to recovery following the financial crisis.
In its latest forecast, the WTO said risks "had appeared to be more balanced than at any time since the financial crisis", but noted that uncertainty was rising again.
No war 'yet'
Speaking to reporters, Azevedo noted that while some of the announced tariffs remain proposals for now, even the prospect of a further escalation had already affected global market confidence.
Asked if he believed the world was currently in the midst of a trade war, the Brazilian-born economist said: "Technically, I would say no we are not there yet".
"There are still a number of measures that have been announced but not implemented... Politically I think we might be seeing the beginning of that [a trade war] and that is exactly what I have been urging members to try to avoid," he said.
US President Donald Trump's administration has announced tariffs on steel and aluminium and targeted China for an additional 25 per cent in punitive duties on nearly $50 billion in goods for its alleged theft of US intellectual property.
China has vowed to defend itself through a series of reciprocal measures.
Azevedo reiterated his call for nations to try to resolve their disputes through the multilateral system, instead of via face-to-face stand-offs.
"The pressing trade problems confronting WTO members [are] best tackled through collective action," he said.
Azevedo underscored that if tensions cannot be eased and a full blown trade war breaks out, "the effects would be globalised, reaching far beyond those countries that are directly involved".
The world's poorest countries could end up being the hardest hit, he added.
Related Articles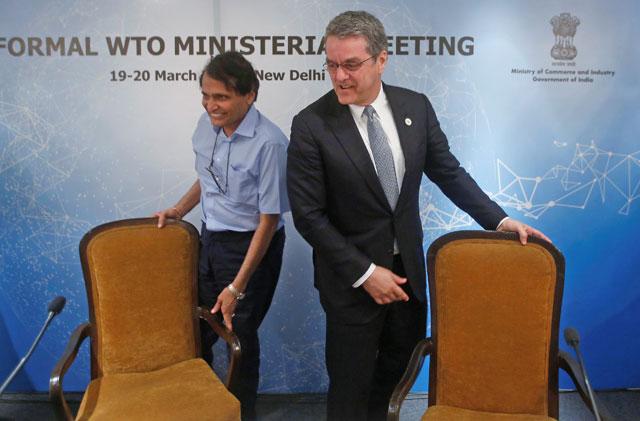 Mar 20,2018
NEW DELHI — Nearly 50 countries expressed concern on Tuesday to the World Trade Organisation (WTO) about the "serious threat" posed by unila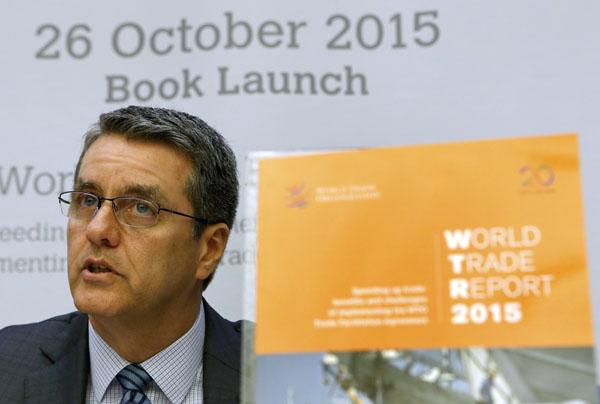 Oct 26,2015
GENEVA — The benefits of a treaty that will cut red tape at borders and standardise customs procedures are much larger than previously thoug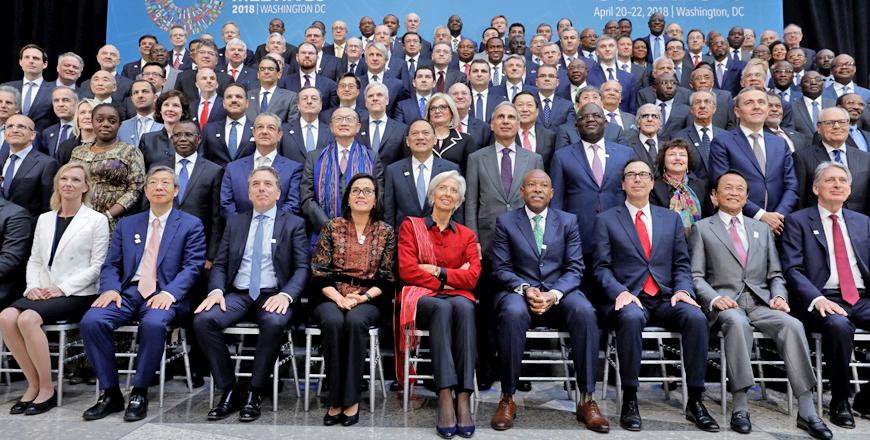 Apr 21,2018
WASHINGTON — Trade tensions between the United States and China, which threaten to spill over into the global economy, are dominating a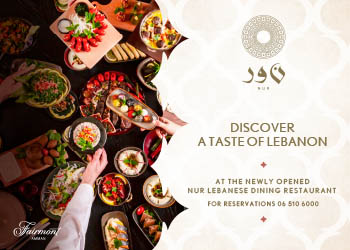 Newsletter
Get top stories and blog posts emailed to you each day.