You are here
Yemen food imports disrupted, conflict pressures supply chain
By Reuters - Apr 02,2015 - Last updated at Apr 02,2015
DUBAI — A week into Saudi-led air strikes in Yemen, food imports into the Arab world's poorest country are grinding to a halt as the conflict puts fragile supply chains under growing strain and commercial suppliers stay away.
Saudi Arabia and Arab allies began a bombing campaign last week against Iran-allied Houthi fighters who had taken over much of Yemen and now threaten the southern city of Aden, where President Abed Rabbo Mansour Hadi had taken refuge.
Several ports are in rebel hands and fighting has made travelling by road perilous.
Yemen imports more than 90 per cent of its food, including the lion's share of its wheat and all its rice, to feed a population of about 25 million.
It has enough basic foodstocks for six months in all provinces and wheat stocks stood at 930,100 tonnes on the day air strikes began, the official Saba news agency said on Monday.
But the United Nations' Food and Agriculture Organisation (FAO) remarked that stocks could start to diminish quickly.
"Although government sources reported sufficient stocks to last the country about six months, the conflict will likely negatively impact distribution, market availability and prices of foodstuffs sooner than earlier expected," the FAO representative in Yemen, Salah El Hajj Hassan, told Reuters on Wednesday
The collapse of central authority and fighting on several fronts including Aden, one of Yemen's main ports, has already disrupted imports as well as the processing and distribution of wheat and other staples, food industry sources said.
"The port is not functioning, it has been a few days now since our imports have stopped and we are not receiving any more wheat," a source at the Yemen Company for Flour Mills and Silos in Aden said.
"Workers can't come to work so they are not operating the mills. The fighting and gunfire has stopped them from showing up and the roads are blocked," he added.
An explosion at a dairy factory at the Houthi-controlled west coast port of Hodaida port on Wednesday morning killed at least 25 people and dealt a blow to food production.
Mohammed Alshamery, manager of the Yemen Company for Sugar Refining in Hodaida, told Reuters his refinery and the port were still operational but fighting was making it difficult to take sugar to market.
Before the conflict, nearly half of Yemenis were "food insecure", lacking sufficient food for their needs, and one in four was undernourished, the FAO said.
Drawing on foodstocks
According to an international trade source, it was becoming difficult to deliver shipments of food.
"Houthi militias are in control of the major ports including Aden. Traders are unable to open letters of credit with banks. We are starting to see shipments being diverted to other locations," he indicated. "What this means is that across Yemen they will need to be drawing their strategic stocks."
Ship tracking data showed only a few ships were located close to Aden, with two bulker vessels most likely to be carrying food supplies anchored off the city's coast for several days.
"The port of Aden is virtually closed but for some oil shipments which berthed at Aden Refinery. Dry cargo shipments are stopped because no stevedores are available because of clashes," shipping and logistics agency GAC said.
A spokesman for the UN World Food Programme said fighting in Aden had disrupted their loading operations. A local partner was still going ahead with distribution of food to refugees in camps in the Aden area.
In Lahj, north of Aden, authorities loyal to Hadi posted a notice ordering shopkeepers to keep prices at their previous levels and not to hoard their stocks.
Residents in the capital Sanaa and other parts of the country said there were widespread fuel shortages that coupled with heavy fighting and air strikes could also hamper efforts to distribute food.
"Petrol stations have started hoarding fuel. There are queues outside petrol stations and the people are anxious about the war carrying on," said Ali Salih, a car owner in the central province of Ibb.
Related Articles
Apr 01,2015
A week into Saudi-led air strikes in Yemen, food imports into the Arab world's poorest country are grinding to a halt as the conflict puts fragile supply chains under growing strain and commercial suppliers stay away.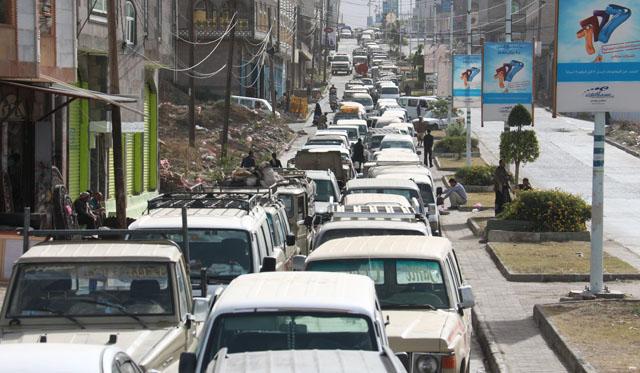 Apr 09,2015
International shipping lines are being forced to scale back or suspend port calls to Yemen as the conflict gets worse, putting pressure on supplies of food as prices rise in local markets.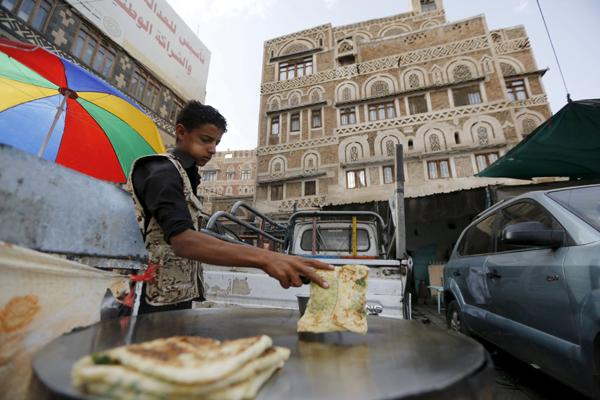 Mar 05,2016
LONDON/ABU DHABI — Banks have cut credit lines for traders shipping food to war-torn Yemen, where ports have been battlegrounds and the fina
Newsletter
Get top stories and blog posts emailed to you each day.