You are here
'Afraid of the distance between us'
Jan 29,2017 - Last updated at Jan 29,2017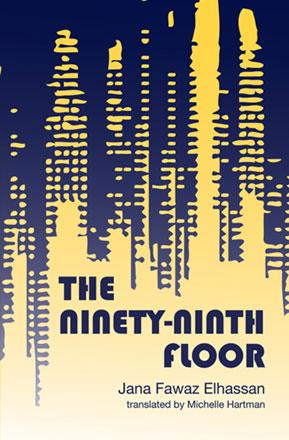 The Ninety-Ninth Floor
Jana Fawaz Elhassan
Translated by Michelle Hartman
Massachusetts: Interlink Books, 2017
Pp. 288
This is the story of two young people who fall in love in New York City, both striving to overcome old traumas and build a new life. "We were here because in New York we were able, or we thought we were able, to be anonymous, to walk in the streets and not see the faces of the past." (p. 211)
Majd wants to forget the refugee camp and the horror of losing his mother in the Sabra-Shatilla massacre, while Hilda is escaping her father's patriarchal fiefdom in a close-knit Christian village, which kept her ignorant of the rest of Lebanon and even her own family's history.
For all appearances, the two are doing well. Majd has attained a high position in a video game development company, manifest in his office on the 99th floor. This has added significance for him, because before his father brought him to the US post-1982, the highest he had ever been was on the roof of their small camp house from which he tried to fly, much to his mother's consternation. For her part, Hilda works as a fashion designer while pursuing her dream of becoming a dancer. Yet, their inner thoughts reveal the depths of their unresolved insecurities.
For a while, their romance works, but it also makes Majd feel vulnerable: "It was as if she, with a lot of love, cracked my hard shell and left me naked in a room full of mirrors." (p. 28)
Paradoxically, falling in love with each other puts them face to face with the past. Majd is a Palestinian whom Hilda's family had taught her to hate, while her father had been a warlord and thus potentially involved in the massacres. When anxiety sets in, especially for Majd, personal insecurities mix with politics in nothing short of an identity crisis.
As he meditates on the past and his father's life, which was broken by not being able to save his wife, Majd's preoccupation with Palestine grows but so does his confusion: "The problem wasn't my Palestinianness or my desire to escape it at times, but rather coming to terms with those feelings of alienation from a place I didn't know and where I have no memories, from a land that inhabits me that I have never stepped foot on." (p. 88) He vacillates between wondering if his love for Hilda means loving one's enemy, or if it can replace his yearning for a homeland.
Majd is full of contradictory feelings. He wants to be free of the past, yet fears this will leave him without any identity. Though he tries to hide his facial scar and crippled leg, and fears they will drive Hilda away, he refuses surgery to correct them, as if he can't part with his past tragedy, when he was injured by an explosion as the massacre began. While he loves Hilda for being free and unconventional, he also fears her gaining too much power and being able to live without him. When Hilda decides to go back to visit her family in Lebanon, a crisis erupts in their relationship. Majd does not acknowledge her need to revisit her past, and thinks she won't return. Whether Hilda is in New York or Lebanon, Majd is "afraid of the distance between us". (p. 191)
Jana Fawaz Elhassan is an award-winning Lebanese writer who has published three novels, but this is the first one to be translated into English. In telling Hilda's and Majd's story, she boldly explores the many sides of love, as well as the lingering, psychological impact of hate, displacement and war on individuals, families and communities. Much of the story is told through Majd's internal monologues, giving the text a rambling quality replicating human thought processes which have emotional associations and a logic all their own. At the same time, Elhassan structures the novel with a series of flashbacks that gradually fill in the blanks in Majd's past, and explain his inner agony.
In contrast, the parts of the story told by Hilda are more straightforward, as she confronts her father, and asks uncomfortable questions about her family's past and their involvement in the war. It is unclear if this contrast in points-of-view is intended by the author to show a male-female difference, or the distinction between the Palestinian and Lebanese predicaments, or is simply the way she imagines the characters.
"The Ninety-Ninth Floor" is a new approach to telling the Palestinian story, and to narrating the conflicted Palestinian-Lebanese relationship, the Lebanese civil war and resulting massacres. It seems to be saying that the antagonisms of war do not melt away by themselves if there is no concerted effort at love and forgiveness, and that individual Palestinians have to struggle to be whole again in the absence of justice for their cause.
Sally Bland
Related Articles
Oct 09,2016
The Weight of ParadiseIman HumaydanTranslated by Michelle HartmanMassachusetts: Interlink Books, 2016Pp.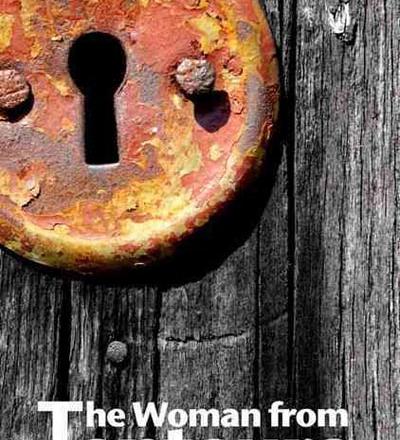 Jun 15,2014
Combining a deep understanding of history and human psychology with her rare storytelling gift, Radwa Ashour retells the Palestinian story in novelistic form.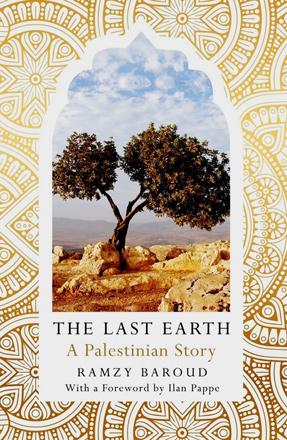 Sep 11,2018
The Last EarthRamzy BaroudUK: Pluto PressPp. 272 Many books have been written about Palestine and the Palestinians.