You are here
Best (and worst) ways to start your diet
By Ayah Murad , Family Flavours - Mar 03,2019 - Last updated at Mar 03,2019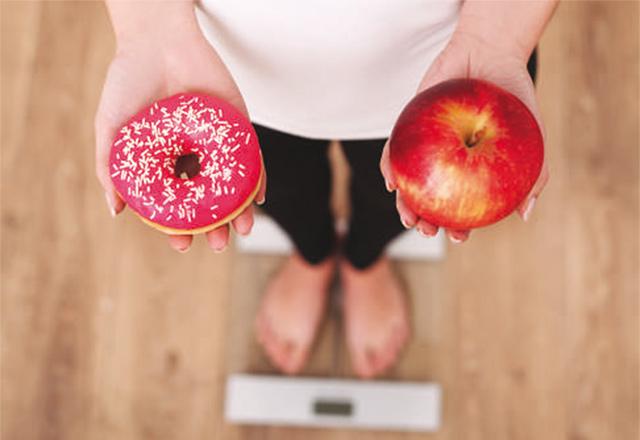 Photo courtesy of Family Flavours magazine
By Ayah Murad
Clinical Dietician
Many people who set out on a diet automatically feel like they are depriving themselves and their bodies of food they want. This is why two out of every five people on a diet quit in the first seven days. Here is how to avoid being one of them!
People tend to quit early on because they concentrate too much on making diet mistakes and forget about the lifestyle changes. Creating healthier habits instead of jumping from one diet or dietician to another is a better way to get rid of that belly around your waist.
The scale is not your key to weight loss success
Our body is composed of bones, muscles, fat and water. When you lose weight, your body composition should be the main focus of weight loss. One study of 200 dieters showed that those who exercised lost less weight than those who dieted without exercise but those who dieted alone could not maintain the weight loss for more than a month while those who dieted with exercise maintained their weight loss for more than three months. That was all linked to the body composition of higher water percentage and muscle mass to fat percentage.
Do not hesitate in taking the decision
Many people say that they will start their diet on a Monday or after the holidays. That is stalling. If it is really important to you, you would start in a heartbeat. No need to even wait until you buy certain ingredients — see what is available in your fridge and pantry and start now!
Eating habits do not change overnight
Make incremental changes and find suitable substitutions. Small changes over time can yield huge positive results. For example, eating yoghurt three times a day can help you reduce half a kilo of fat per month (it helps increase body fat breakdown and preserve your metabolism).
Weight loss can take time and that is okay!
It is totally okay not to lose weight immediately. Setting some realistic goals means not looking at the bulk number of your weight (do not even weigh yourself more than once a week). Your weight is just a number on the scale that can change according to the atmospheric pressure and differs with the type of scale and many countless other reasons. Bottom line? Do not judge the success of your diet plan on a number.
Losing unreasonable amount of weight in a short time is dangerous
This will only end up frustrating you. If you do not see results within the time frame of your tight schedule, you will likely end up unconsciously sabotaging your weight loss efforts. Make short-term commitments like losing half a kilogramme per week, then 10 within a month.
Go easy on yourself!
Do not make your new diet too strict and restrictive. Try to find substitutions and compromise between your wants and needs, do's and don'ts. If your favourite treat is ice cream, try to bring your own frozen fruits and mix them in a blender with a bit of yoghurt — it does not have added gelatine or unnecessary sugars. Plus, enjoy your favourite ice cream from time to time as deprivation is synonymous to failure. Tip: go out for the ice cream instead of bringing it home as you are likely to have a more reasonable portion size that way!
Making one poor choice is not end of the world
It will not ruin your entire diet if you eat that cookie or that piece of chocolate. Your goal should be to make better choices, not perfect ones. Focus on the positive changes you are making in your eating habits and give yourself credit for making changes that ensure better health.
Reprinted with permission from Family Flavours magazine
Newsletter
Get top stories and blog posts emailed to you each day.