You are here
Beyond mansaf: four traditional Jordanian dishes you probably did not know
By USAID LENS - Apr 10,2018 - Last updated at Apr 11,2018
Lift mahshi (Photo courtesy of USAID LENS)
Jordanian food is much more than the iconic national dish — mansaf. It varies across governorates and geographic regions. In fact, each area has a different cooking style and distinct signature dishes.
The Jordanian artisanal food industry has significant potential for growth and development, representing opportunities for local communities to find new sources of revenue, providing increased revenues for small businesses and establishing Jordan as a nation of gastronomic excellence.
The USAID Jordan Local Enterprise Support Project (LENS) supports artisanal food producers in local communities to grow and develop their small businesses. In addition, USAID LENS is the leading organiser of Jordan Food Week.
Scheduled for July 2018, Jordan Food Week represents the largest convention of artisanal food producers, restaurants, hotels and other businesses in the food industry of its kind in Jordan.
The event will explore the diversity of Jordanian cuisine, the quality, character and traditions that have shaped the culture of Jordan's gastronomy, in addition to showcasing artisanal foods from all over Jordan. This event is not only an opportunity to celebrate the heritage of Jordanian food, but to put it firmly on the map among the best cuisines of the Arab world.
Four local food producers from four different governorates gave an insight into the country's diverse food heritage, and their efforts to preserve it.
Makmura: A buried taste filled with Irbid's history
Irbid, known as Jordan's "Northern bride" in popular folklore, is famous for a number of unique dishes that are saturated with the authentic flavours of the northern region and require a certain level of precision and patience to prepare.
"Although older generations have mastered these dishes, there is a need to introduce [it to] new generations to preserve the history of our kitchen," says Manar, the owner of Um Moannis restaurant in Irbid, 80km north of Amman.
Makmura is a traditional Jordanian dish deeply rooted in Irbid's culture that even Jordanians in other governorates might not recognise. Makmura, meaning buried, is exactly what it sounds like; chicken and onions are finely chopped and buried under a blanket of dough, then cooked in the oven until well-done. It is later cut into triangle pieces and served just like pie.
Al Kishneh: Red Sea flavours that will lure you in
The coastal nature of the city of Aqaba, the jewel of the Red Sea — 330km south of Amman, strongly imprints on the character of the traditional dishes of which the city is famous.
"The vast majority of our dishes contain fish; its dominant and fragrant aroma is present in everything," says Afaf Younis, the owner of a home-based catering business, which serves pastries and traditional local dishes that are prepared to perfection in her kitchen.
Afaf's favourite dish is kishneh — a distinctive symbol of Aqaba's cuisine that is less known across the kingdom. Kishneh is a seasonal fish delicacy that can be prepared in three ways; with coriander, tomato and flour. The flavour of the thick fish fillets is intensified by lemon juice and special spices. It is usually decorated with cashews to add a sweet, nutty flavour and is enjoyed with Arabic bread.
Lift mahshi (stuffed turnip): A dish that will satisfy the health conscious
The city of Salt, the centre of the Balqa Governorate, 35km northwest of Amman, is an ancient agricultural city known for its fertile soil and the quality of its fruit and vegetable harvests. Salt cuisine is characterised by its use of seasonal vegetables, giving it a distinct advantage over Jordanian cuisine in the rest of the Kingdom.
"The local dishes of Salt deserve a strong revival on our dining table. Not only do they have a unique and unforgettable taste, but they also have a high nutritional value," says Firas Khlaifat, founder of the Jordan Heritage foundation and the soon-to-open Jordan Heritage Kitchen.
One particularly popular, seasonal Salti dish is lift mahshi or stuffed turnips. Lift mahshi can be prepared in two ways, either with tahini or tamarind sauce. Both recipes involve stuffing the turnips with a mix of rice, minced meat, cumin and other spices. The stuffed turnips are then fried lightly and added to a tahini or tamarind broth, which is left to boil until the vegetables are nicely cooked.
Lazzagiyat: Sweet delights that will stick to your fingers and in your memory
Karak's local dishes are ingrained in the collective memory of the Karakis, especially the women who are keen to prepare them for locals and visitors alike.
"These dishes are our history and pride. We honour our guests by preparing these traditional dishes for them," says Noufa, an artisanal pickles and milk products producer from Karak, 140km south of Amman.
Although Karak's cuisine is famous for savoury dishes that use wheat, milk, and of course, its renowned jameed (salty dried yogurt), for Karakis who have a sweet tooth like Noufa, lazzagiyat tops the list of favourites. According to Noufa, lazzagiyat, which mean sticky things in Arabic, are prepared using a soft dough, that is rolled into thin sheets and baked in a traditional Saj oven. The baked dough is then cut into small pieces and covered with ghee, sugar, and nuts before serving to guests.
Related Articles
Mar 21,2015
The Jordan Valley's tomatoes and Ajloun's olive oil were among local ingredients incorporated into French dishes served as part of an international activity celebrating French gastronomy.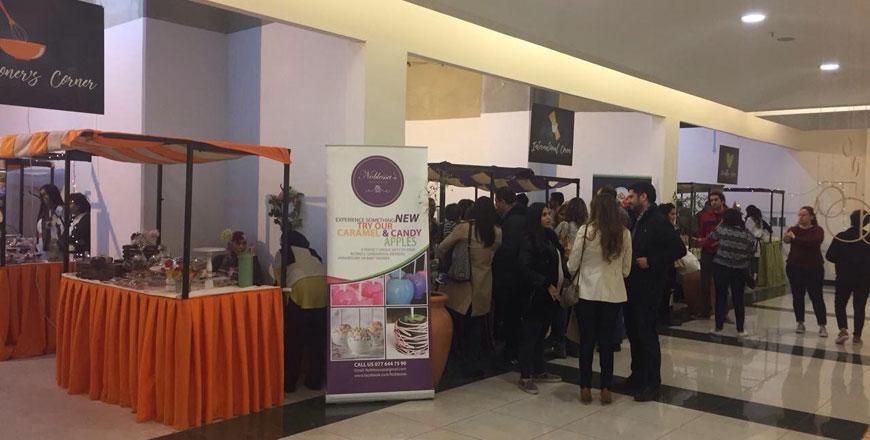 Nov 25,2017
AMMAN — Local gourmets were offered the chance to stimulate their taste buds this weekend at the Amman Gourmet Food Weekend held between Nov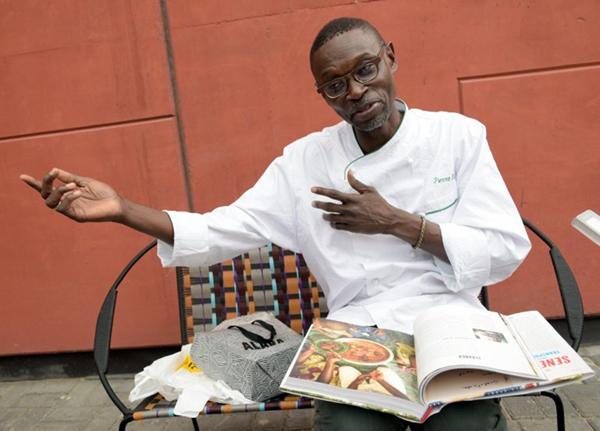 Mar 05,2016
LAGOS — An ambitious restaurant in Lagos is setting out to elevate Nigerian street food staples to fine dining, tapping into a growing hunge
Newsletter
Get top stories and blog posts emailed to you each day.