You are here
Can José become Isa?
By Sally Bland - Aug 07,2016 - Last updated at Aug 07,2016
The Bamboo Stalk
Saud Alsanousi
Translated by Jonathan Wright
Doha: Hamad Bin Khalifa University Press (formerly Bloomsbury Qatar), 2016
Pp. 499
"The Bamboo Stalk" is about identity but not in the sense of living out one's chosen identity or even flaunting it as in the now fashionable "identity politics". The protagonist, José or Isa, as he is alternately named, really does not know who he is or what he believes in; nor can he anticipate how others will treat him, or where he can or wants to live. The uncertainty sometimes drives him to despair: "If only my parents could have given me a single, clear identity, instead of making me grope my way alone through life in search of one." (p. 62)
José's identity is precarious because he is the son of a Filipina woman who worked as a servant in Kuwait, and the grown son of the Kuwaiti family for whom she worked. So, alongside identity, "The Bamboo Stalk" also explores the situation of migrant labourers who are treated as non-persons: "We have no feelings and we understand nothing," says one Filipina of Kuwaitis' attitudes towards them. (p. 278)
At first glance, José might seem luckier than others of similar origins, because his parents married. His father was a writer with progressive ideas but couldn't stand up to his mother who felt that accepting Isa into their family was bad luck; it would ruin their reputation, spoil her daughters' marriage chances, and subject the family to shame and ridicule. So José's father sent him and his mother back to the Philippines, promising that he would later bring the boy back to live in Kuwait.
José's mother hangs on to his promise, thinking it will ensure her son a better life. The only snag is that his father is captured resisting the Iraqi occupation and later dies in a prison camp. When José returns to Kuwait as a teenager, he is at the mercy of the family who are mostly against his being there. Convoluted arrangements are made for him to stay at their house but not be discovered for who he is, revealing how silly, lonely and dysfunctional their biased exclusiveness make them.
This is a novel built on contrasts, not only between Kuwait and the Philippines, but between two different Kuwaitis — one for rich citizens, the other for migrant workers — and the two faces of the Philippines with its, green luxuriant nature counterpoised to the people's impoverishment. But in both countries, José is an outsider — called the Arab in the Philippines and the Filipino in Kuwait.
Growing up in the Philippines, José got a clear idea of cause and effect, from why his mother went to work as a maid, to why his Filipino family was always quarrelling among themselves: "Whenever I looked for a reason for everything that happened, it was always poverty that raised its ugly head." (p. 7)
But his experience in Kuwait teaches him that there are other obstacles to human fellowship, and he begins to question whether he, like a bamboo stalk, can take root anywhere, and specifically in Kuwait.
Alsanousi succeeds remarkably in developing a compelling voice for José, who narrates his own story. His childlike wonder at both the beauty and the ugliness he encounters in other human beings serves as a barometer of his surroundings and sets the tone of the novel. "The Bamboo Stalk" is both brave and innovative in tackling the prejudices and closed-mindedness that lurk below the surface of Kuwait's prosperous, highly educated society.
It also challenges the supposition of cohesion by including a major character who is a bidoon, the term for Kuwaitis who are denied nationality despite being born in the country. As José's father wrote in his unfinished novel: "We become Kuwaitis when there's a crisis, but we soon go back to that horrible putting people in categories as soon as things calm down." (p. 330)
Countering the dehumanisation of Asian workers, Alsanousi visited the Philippines to make his writing about the country and its people more authentic, and also included some of its history in the novel. Each chapter is prefaced by a quote from José Rizal, who inspired the revolt against Spanish colonialism in the 19th century. These quotes also pertain to José's situation in Kuwait, such as "The tyranny of some is possible only though the cowardice of others". (p. 205)
"The Bamboo Stalk" proves that Alsanousi is no coward but confronts the problems of his country head on. In an interview with Ben East, he explained that upon returning to Kuwait, he saw his own society in an entirely new light ("The National," May 30, 2015). Alsanousi exhibits an instinctive understanding of the link between creativity and the exploration of difference and otherness, which makes "The Bamboo Stalk" outstanding and won him the 2013 International Prize for Arabic Fiction.
Related Articles
Apr 02,2018
KUWAIT CITY, Kuwait — A Kuwaiti court on Sunday sentenced in absentia a Lebanese man and his Syrian wife to death by hanging over the murder
Feb 17,2018
ILOILO, Philippines — More than a hundred relatives and supporters of a Filipina maid whose body was found stuffed in a freezer in Kuwait br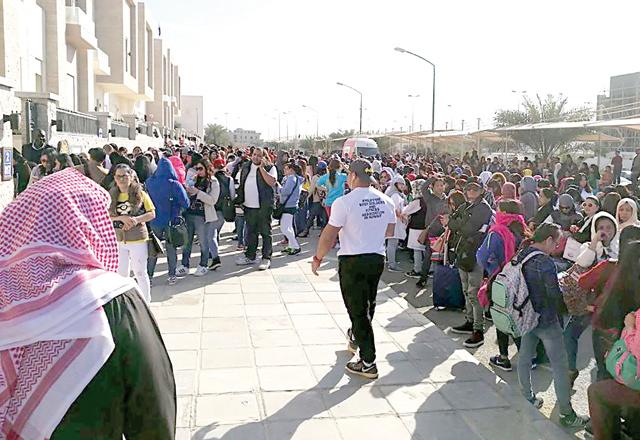 Feb 27,2018
KUWAIT CITY, Kuwait— The murder of a Filipina maid whose body was found in a freezer in Kuwait has triggered outrage and prompted Manila to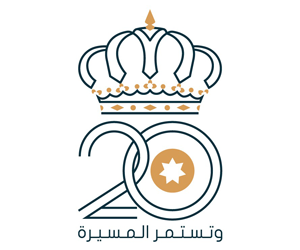 Newsletter
Get top stories and blog posts emailed to you each day.