You are here
Can my dreams come true?
By Ghadeer Habash , Family Flavours - Feb 10,2019 - Last updated at Feb 10,2019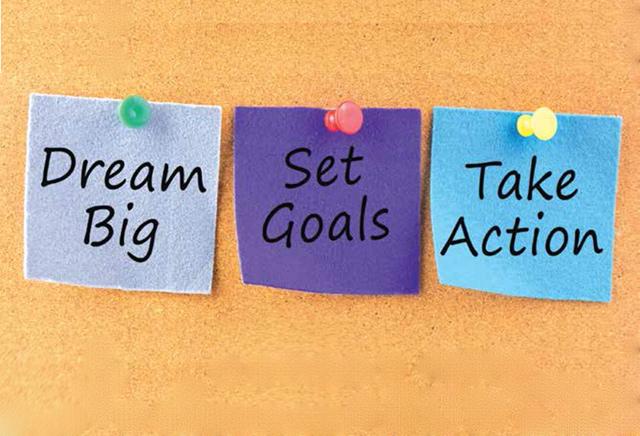 Photo courtesy of Family Flavours magazine
By Ghadeer Habash
Internationally Certified Career Trainer
Everyone has dreams; big or small, new dreams or old dreams, possible and seemingly impossible ones. But what makes some people live their dreams and achieve everything they have ever dreamed of?
We have goals for our kids. What about goals for ourselves? Goals give us hope and build our character if we do not just sit around but act!
Transforming each dream into a goal
A dream is what we wish to have but we usually do not do anything about. Therefore, we most probably will not achieve it. On the contrary, a goal is specific, measurable, attainable, realistic and time bound (has an identified timeframe to be achieved).
First, ask yourself: What do I really want? Write the answer down (a job, health issue, relationship, success in studying or even at work). The more specific you are, the better.
Second, ask yourself: What should I do on a daily basis that can bring me closer to my goal? Write down the answer on a piece of paper and hang it somewhere visible where you can read it every day and do what it says. For example, if my goal is to lose weight, I should be specific and realistic, such as "I want to lose three kilogrammes in one month" and my daily list could look something like this:
• I will walk or jog for 30 minutes in the mornings on weekdays and after my kids go to school
• I will replace my chocolate pancake breakfast with a bowl of oatmeal
• I will replace my fizzy sugary drink or juice with cucumber or lemon infused water
Persistence and self-monitoring are important. Be persistent, avoid skipping the activity you have written down and set priorities for yourself. It is easy for many of us to put others first, sacrificing our dreams in the process. Consider your activity, your daily steps to achieving your long-term dream, an essential part of your life now.
So many people fail to realise their dream?
• They are not clear enough on what they really want
• They do not show the needed commitment
• They are not persistent enough; they give up easily
Tips in goal setting
• Start with small goals: Once you achieve your first goal, your confidence will increase and you will be motivated to achieve bigger goals
• Get used to goal setting; make it your strategy or your way of life. In other words, be deliberate, do not expect good things to transpire on their own
• Design your future, imagining every single detail of what you want. Believe in yourself and do not stop until you get wherever you want to go in life
• Have faith!
Reprinted with permission from Family Flavours magazine
Newsletter
Get top stories and blog posts emailed to you each day.