You are here
Embers of immortality
By Nickunj Malik - Feb 22,2018 - Last updated at Feb 22,2018
Forty-three years ago, without realising it, Bollywood — the Indian cinema industry, created a movie that has been known as the greatest Hindi film of all time. It belongs to a minuscule collection of pictures that are repeatedly watched throughout the country, and its popularity has, after four decades, achieved a mythical status.
This cinematic masterpiece called "Sholay" which translates to mean "Embers" was released in 1975 and it is a mishmash of action, adventure, murder, revenge, and cops and robbers. It borrowed generously from Sergio Leone's Spaghetti Westerns such as "Once Upon a Time in the West (1968)" as well as "The Magnificent Seven (1960)' and was also influenced by Sam Peckinpah's "The Wild Bunch (1969)" and "Pat Garrett and Billy the Kid (1973)" and George Roy Hill's "Butch Cassidy and the Sundance Kid (1969)".
This goes to prove that copyright laws were not so stringent then and one could get away with all kinds of blatant plagiarism. But it also proves that if one picked out the right actors to play their various parts, one could literally cast a magical spell on the audience. A type of magic that would compel noted director Shekhar Kapur to state: "there has never been a more defining film on the Indian screen. Indian film history can be divided into Sholay BC and Sholay AD".
The incredible thing about this movie is that after its release, everybody, from its main protagonists-Jai played by Amitabh Bachchan and Veeru acted by Dharmendra, two heroines — Basanti (Hema Malini) and Radha (Jaya Bhaduri), to the villainous dacoit-Gabbar Singh (Amjad Khan), secondary performers-Soorma Bhopali (Jagdeep), Jailor (Asrani), Mausi (Leela Mishra) and even a horse named "Dhanno"-became overnight celebrities.
At an age where there was a sharp demarcation between the virtuous roles that were enacted by the lead actors and the wicked ones performed by the lesser-established artists, the best dialogues were written for the heroes. The spectators, mistaking the big screen for an interactive one, clapped, laughed, cried or threw coins, according to the scenes being played on celluloid. Afterwards, they mostly remembered the utterances of the hero but Sholay was the first film where the anti-hero's dialogues became more famous.
Amjad Khan, who characterised the villain Gabbar Singh, shot to stardom with the film. Although it had an ensemble cast of superstars, he stole the thunder with his unorthodox and eerie dialogue delivery. Unshaved and unkempt, with a pistol in one hand and a whip in the other, he invoked sheer terror with his ominously menacing voice.
The most popular interchange that is etched in my memory, starts with "kitney aadmi the?" meaning "how many people were there?"
While recalling, I realise suddenly that I have spoken aloud.
"Sardar doh," my husband responds, mimicking Kalia, the dacoit's subordinate.
"There were two of them," our daughter translates.
"Vo doh thhe aur tum teen?" I imitate Gabbar.
"They were two and you were three?" our daughter deciphers.
"Phir bhi waapis aa gaye, khaali haath," my spouse recites from memory.
"You still came back empty handed?" our daughter paraphrases.
"Kya samajh kar aaye thhe, sardar bahut khus hoga, sabasi dega kyun?" I continue.
"You came back expecting praise?" our daughter truncates the explanation.
"Dhikkar hai," I thunder like Gabbar.
"What does that mean?" our daughter gets confused.
"I don't know," my husband gives up.
"Tera kya hoga Kalia?" I ask menacingly.
"What will happen to you Dad, er Kalia?" our daughter interprets dutifully.
Related Articles
Feb 22,2017
It is no secret that Indian films are three hour-long musicals full of mellifluous songs.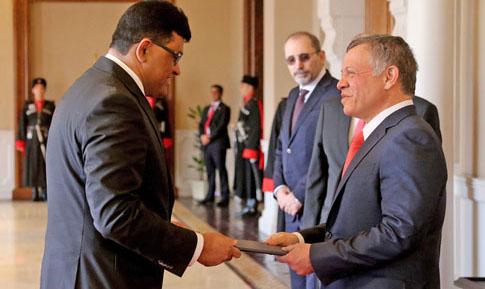 Mar 05,2017
AMMAN — His Majesty King Abdullah on Sunday received the credentials of several non-resident ambassadors to the Kingdom during a ceremony in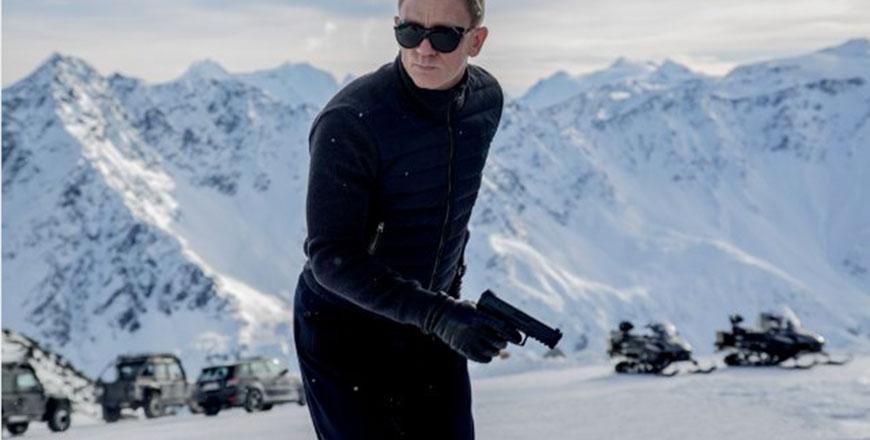 Oct 22,2015
LONDON — It may be no coincidence that Agent 007's latest love interest, played by French actress Lea Seydoux in the new James Bond movie "S
Newsletter
Get top stories and blog posts emailed to you each day.