You are here
First of a kind
By Ghaith Madadha - May 19,2014 - Last updated at May 19,2014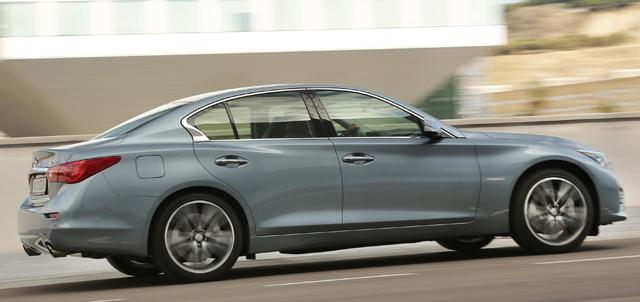 A high-tech replacement for the Infiniti G Sedan, the new Q50 compact premium saloon is the luxury brand's first new offering since recently relocating to Hong Kong and reasserting itself as a global and urbane sports luxury brand.
The first all-new car bearing Infiniti's new Q-based nomenclature, the Q50's most significant "first" is however its innovative steer-by-wire technology.
Launched in the Middle East in recent weeks with a choice of 3.7-litre V6 or a 3.5-litre V6 petrol/electric hybrid, the Q50 is set to make greater impact and appeal to a broader demographic than its predecessor, with a wider range of globally available drive-train options.
While one expects the recently launched two-litre turbo version to reach regional markets in the future, and a high performance version based on the Q50 eau rouge concept is anticipated, it is the current range-topping Q50S Hybrid which is most efficient, advanced and powerful, and best represents the Q50's high-tech character.
A car that confounds conventional expectations, the sport-tuned Q50S Hybrid's digital steering is direct rather than synthetic-feeling and its hybrid drive-train is tuned to improve performance.
While additional hybrid weight is well-controlled by a sportier suspension set up, the Q50S Hybrid is also a connected and lively drive, despite a host of sophisticated semi-autonomous driver aids.
High-rev hybrid
Powered by Infiniti's familiarly high-revving 3.5-litre V6 petrol engine developing 302BHP at a lofty 6,800rpm and 258lb/ft at 5,000rpm, the Q50S Hybrid's driveline features an electric motor.
Developing 67BHP at 1,650-2,000rpm and 214lb/ft torque at 1,650rpm, the Q50S Hybrid's electric motor can provide short bursts of electric-only drive on light throttle and incline load up to 80km/h.
Tuned for fuel efficiency in Eco mode, the Q50S Hybrid can return 7.8l100km combined cycle consumption, but in Sport mode, the electric motor acts as a sort of electric supercharger, as Infiniti would describe it, and in a similar vein as hybrid supercars like the McLaren P1 or LaFerrari.
Sandwiched between the front-mid combustion engine and smooth and quick-shifting seven-speed gearbox, the electric motor complements the sporty high-revving petrol engine's low end, with instantaneous and muscular low-rev response, and consistent urgency right up to the petrol engine's 7,500rpm redline.
In "normal" and Sport modes, the Q50S Hybrid's driveline is smoother and more seamlessly integrated than most conventional hybrid cars in transitioning between and combining both motors, and is responsive to cut power on throttle lift-off, unlike some systems that continue surging momentarily.
With combined 360BHP and 402lb/ft system output, the Q50S Hybrid cracks 0-100km/h rapidly in 5.1-seconds, and offers effortlessly muscular on-the-move flexibility for overtaking.
Digital purity
The first ever production car with steer-by-wire technology, the Infiniti Q50's revolutionary direct adaptive steering system bypasses the need for a mechanically linked steering rack and instead sensors and computers relay and process steering wheel to two small electric motors that steer the front wheels.
The Q50's digital steering may help reduce fuel consumption, but its primary benefit is in achieving unprecedented levels of steering refinement and precision, with negative feedback, vibrations, inertia, friction and torsion greatly reduced for a purer and more direct connection.
The Q50 does however feature a third electric motor to transmit filtered feel and feedback to the driver in sport mode.
In theory the Q50's digital steering can be tuned to a virtually limitless combinations of speed and resistance, but Infiniti settled on a handful of distinct pre-set combinations to suit different situations, driving styles and preferences, from low and light for relaxed drivers to a sporty 2.1-turns lock-to-lock, with firmly chunky resistance, at its most hard-edged.
Best in its quickest and heaviest setting, Infiniti have paid close attention to getting the Q50's touted steering sport parameters correctly.
During track and road driving the Q50S Hybrid turned in tidily and responsively, while weaving through brisk and tight slaloms with small measured inputs, its quick steering was precise and direct.
Cornering composure
Sitting slightly lower and riding on firmer suspension rates than the standard Q50, the Q50S Hybrid, however, gains 113kg over the petrol-powered Q50S, but hides its 1,869kg mass well.
Though not as nimble as the non-hybrid, the Q50S Hybrid is nevertheless surprisingly agile. On track, its battery pack gave the impression of carrying a couple of bags in the boot, and through slaloms, it displayed excellent body control and poised stability.
Tidy and composed through sudden and repetitive weight transfers, the Q50S Hybrid turns-in crisply, while through a fast sweeping 180° corner, it was settled and stable, with a vice-like grip and body roll well-checked.
Digging its heels into a fast sweeper, the Q50S Hybrid's stability, grip and consistent power delivery and high-rev engine allow one to pile on the power generously by a corner's apex to bolt out onto the straight.
Stable, planted and refined at speed and on highways, the Q50S Hybrid feels settled and tight on rebound from sudden undulations, and benefits from low aerodynamic drag and zero lift.
Well insulated for noise, vibration and harshness, the Q50S Hybrid rides on the firm side but is smooth and remains comfortable, while its digital steering felt uncannily refined from reverberations, even when driving on dirt roads, gravel and lawns.
Predatory posture
Picking up where its Infiniti G Sedan predecessor left off and armed with more urgent design lines to go along with the brand's newly adopted Q-based nomenclature, the Q50 integrates classically sporty front-mid engine and rear-drive proportions with tense, dynamic and razor-sharp styling.
Best in sporty "S" guise, Infiniti's new compact executive features a complex series of sharp creases, jutting ridges, gaping intakes and sporty side ports and dual exhausts that sit harmoniously with naturally flowing body lines.
With squinting headlights, gaping honeycomb grille, low bumper-chin spoiler, integrated rear spoiler and aggressive alloy wheels pushed far out, the Q50S emits a predatory shark-like road presence.
Complementing its chiseled and swooping design, the Q50S Hybrid's classy cabin is driver-focused but luxurious, with highly adjustable contoured steering wheel and supportive seats, alert driving position, clear instrumentation and lightweight magnesium paddle shifters. With high quality textures, leathers, metals, woods and plastics, the Q50S Hybrid's cabin is ergonomic and user-friendly, and features two stacked infotainment screens for greater versatility.
An optional high tech safety package with various driver-assistance and semi-automated features includes intelligent cruise control, distance control, lane departure and blind spot warning and prevention, predictive collision warning and automatic emergency braking, back-up collision intervention, adaptive front lights and bird's eye view cameras.
SPECIFICATIONS
Engine: petrol/electric hybrid, 3.5 litre, V6 cylinders
Bore x stroke: 95.5 x 81.4mm
Compression: 10.6:1
Valve-train: 24 valve, DOHC, variable timing
Gearbox: 7-speed automatic, rear-wheel-drive
Top gear / final drive: 0.78:1 / 2.61:1
Power – petrol engine, BHP (PS) [kW]: 302 (306) [225] @ 6,800rpm
Power – electric motor, BHP (PS) [kW]: 67 (68) [50] @ 1,650-2,000rpm
Power – combined, BHP (PS) [kW]: 360 (365) [268]
Power-to-weight: 192.6BHP/ton
Torque – Petrol engine, lb/ft (Nm): 258 (350) @ 5,000rpm
Torque – electric motor, lb/ft (Nm): 214 (290) @ 1,650rpm
Torque – combined, lb/ft (Nm): 402 (546)
Maximum engine speed: 7,500rpm
0-100km/h: 5.1-seconds (est.)
Fuel consumption, urban / extra-urban / combined: 8.4 / 6.9 / 7.8 litres/100km
Fuel capacity: 70 litres
Height: 1,445mm
Width: 1,820mm
Length: 4,800mm
Wheelbase: 2,850mm
Track, F/R: 1,535 / 1,560mm
Ground clearance: 130mm
Aerodynamic drag co-efficient: 0.275
Curb weight: 1,869kg
Luggage volume: 400 litres
Steering: Direct Adaptive Steering
Lock-to-lock: 2.1-turns
Turning diameter: 11.2-metres
Suspension, F/R: Double wishbones / multi-link, twin tube dampers, stabiliser bars
Brakes, F/R: Ventilated discs, 355mm / 350mm
Bake calipers, F/R: 4- / 2-piston
Tyres: 245/40R19
Related Articles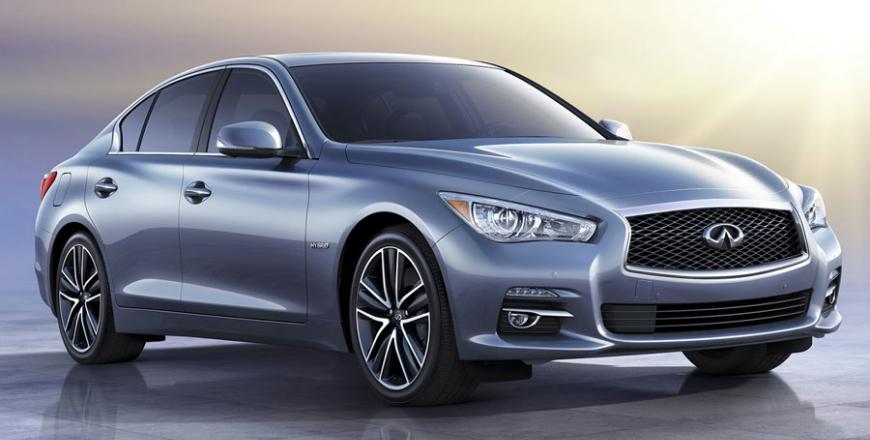 May 25,2015
Innovatively high-tech yet viscerally connected, the Infiniti Q50 first appeared as 2014 model year sports saloon successor to the acc
Nov 09,2015
The first car bearing Infiniti's new "Q"-based nomenclature, the Q50 first launched in 2013 as the world's first car with advanced steer-by-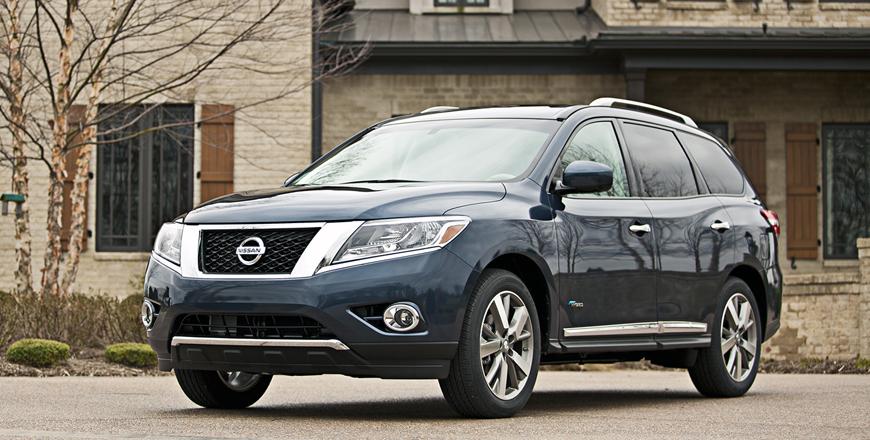 Jan 05,2016
A comfortable and well-equipped large family SUV, the Nissan Pathfinder Hybrid offers competitively pricing and good fuel economy in its seg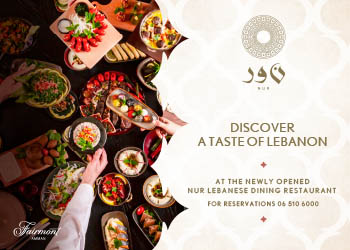 Newsletter
Get top stories and blog posts emailed to you each day.