You are here
'Focus' snatches box office gold
By Agencies - Mar 03,2015 - Last updated at Mar 03,2015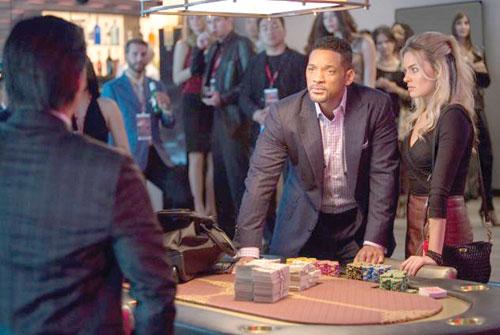 LOS ANGELES — Sexy con-artist flick "Focus" stole the top spot at North American box offices this weekend, vaulting over bondage film "Fifty Shades of Grey".
The fast-paced and glittering dark comedy full of deception stars Will Smith as crook Nicky who takes on protegee Jess, played by Margot Robbie.
"Focus" got $18.7 million in sales, handily winning first place, according to industry tracker Exhibitor Relations.
Staying steady in the second spot was British spy film "Kingsman: The Secret Service", starring Samuel L. Jackson and Colin Firth.
The comedy took in $11.9 million, enough to hold off children's animated film "The SpongeBob Movie: Sponge Out of Water", that kept its third place with a projected $10.8 million haul.
Erotic bondage tale "Fifty Shades of Grey" slipped out of its spot on top of the box office, ending a run that saw a record February opening.
The film, starring Jamie Dornan as Christian Grey and Dakota Johnson as Anastasia Steele, brought in $10.6 million in its third week for the fourth spot.
Horror film "The Lazarus Effect", about medical students who discover a way to bring people back to life, earned $10.2 million in its debut weekend to come in fifth.
Kevin Costner sport drama "McFarland, USA", about a student cross-country team from immigrant families took in $7.8 million in its second week for the sixth spot.
Controversial war-drama "American Sniper" had $7.4 million in box office sales for the seventh spot.
The Iraq war film directed by Clint Eastwood set box office records and has pulled in $330.8 million so far.
The film's portrayal of late Navy Seal Chris Kyle stirred up debate over its depictions of Arabs and Muslims.
"The Duff," a teen comedy about high school cliques featuring Mae Whitman, slipped three spots to land in eighth with $6.9 million.
Critically acclaimed drama "Still Alice", starring Julianne Moore as a linguistics professor diagnosed with Alzheimer's disease, took in $2.7 million to land in ninth.
"Hot Tub Time Machine 2," about a magical hot tub that sends its users into the future, sold the 10th most tickets, bringing in $2.4 million.
"This was a rather slow weekend at the box office," said Paul Dergarabedian, senior media analyst at box office tracking firm Rentrak, noting that Oscar winners such as "Still Alice" and "Birdman" had received a good boost from Sunday's awards.
"The severely inclement weather in the South and Midwest threw off our number," said Jeff Goldstein, executive vice president of domestic distribution for Warner Bros, the Time Warner unit that released "Focus".
"When you look at the markets not hit by weather, we did really well," Goldstein said, adding that the film had played especially well with younger audiences, where "word of mouth will really help".
International box office would further boost the film's fortunes, Goldstein said.
Related Articles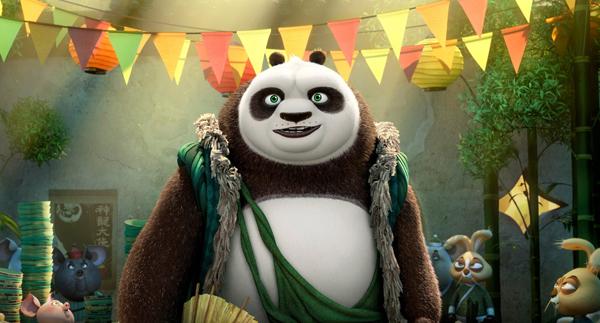 Feb 02,2016
LOS ANGELES — "Kung Fu Panda 3" kicked its way to the top of the North American box office with a respectable $41.3 million, according to Re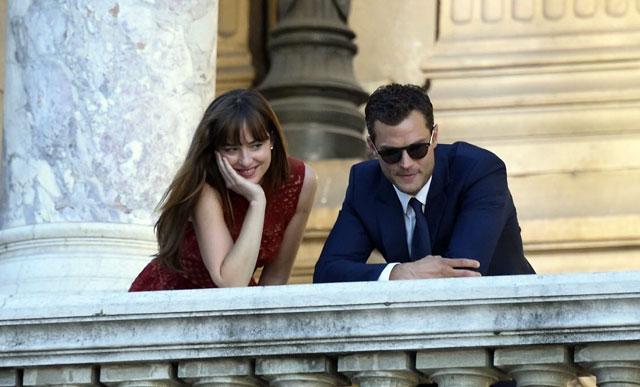 Feb 13,2018
LOS ANGELES — Universal's opening of "Fifty Shades Freed" is dominating North American moviegoing this weekend with a solid $38.8 million at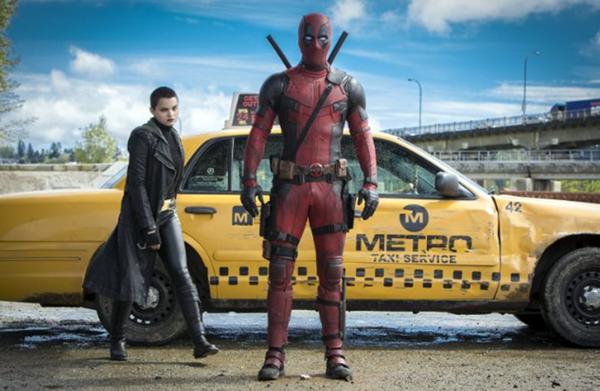 Feb 16,2016
LOS ANGELES — The R-rated "Deadpool" has taken the box office by storm, annihilating records with an eye-popping $135 million from its first
Newsletter
Get top stories and blog posts emailed to you each day.