You are here
Ford line-up among latest cars making regional debuts in Dubai
By Ghaith Madadha - Nov 13,2017 - Last updated at Nov 13,2017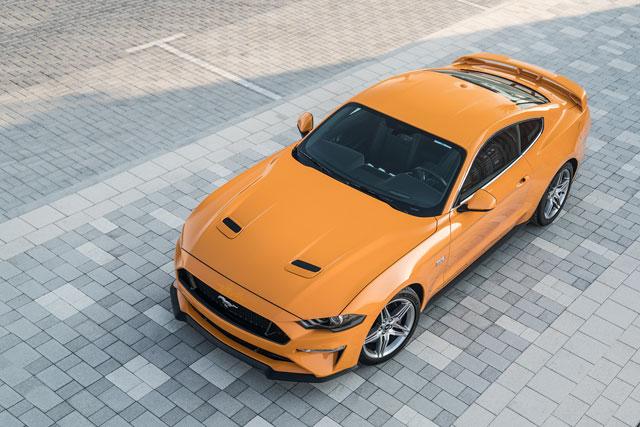 2018 Ford Mustang GT (Photo courtesy of Ford)
Opening its doors to the public this evening and held once every two years, the Dubai International Motor Show (DIMS) is the region's premier automotive exhibition. The biggest such show in the Middle East region and benefitting from the fact that most automotive brands' regional headquarters are based in Dubai, DIMS plays host to the biggest number of regional car and technology reveals and launches, concept appearances, announcements and the occasional world premiere for certain cars pitched specifically at the Middle East.
Held at the sprawling 85,000sq/m Dubai World Trade Center during 14-18 November, DIMS 2017 will be the first chance for car buyers and enthusiasts to see many of the latest and most advanced road and concept cars in the flesh and in the Middle East, rather than at the more traditional European motor expos. And while it is traditional for regional motoring press to tour the show in the morning, and ahead of the general public, Ford has thus revealed its headlining trio of cars to media ahead of the show, at the Concrete gallery in Dubai's Quoz industrial district.
Making first appearances in the Middle East, the Ford stand at DIMS 2017 will heavily feature revised 2018 incarnations of the iconic and attainable Ford Mustang muscle car and America's long-running and best-selling full-size F150 pick-up truck. However, centre stage is expected to be reserved for the long-awaited new generation full-size Expedition SUV. All now available with 10-speed automatic gearboxes for enhanced efficiency, performance and versatility, with the Mustang and F150 featuring updated styling. Meanwhile the 2018 Expedition is all-new and features unique smart technologies and class-leading towing capability, according to Ford.
Expected to perform particularly well in the Middle3 East and Gulf Cooperation Council markets, where vast American and Japanese SUVs are popular family vehicles, the new Expedition is built on a tough steel frame and lightweight aluminium body, and is powered by a second generation twin-turbo 3.5-litre V6 Ecoboost engine developing 400BHP and 450lb/ft torque. A rugged off-roader with four-wheel-drive, low ratio transfer and locking differential, the Expedition also features a seven-mode Terrain Management System for various off-road driving conditions, including sand.
Smart, versatile and spacious, the new Expedition boasts an adaptable seven-seat cabin with claimed class-leading second and third row legroom and easy access to the third row without removing a second row child seat. On board infotainment systems also include smartphone connectivity, wireless charging and numerous featur. Meanwhile, advanced driver assistance features a sensor, camera and radar systems for parking, lane-keeping, blind spots, stop and go cruise control, collision avoidance and pro Trailer Backup Assist, for safe and easy reversing manoeuvres when towing.
Other manufacturers expected to make a particular impact at the DIMS 2017 include Audi, which is set to debut its highly advanced A8 luxury flagship saloon, Audi Sport skunkworks RS5 high performance coupe and GT4 category R8 LMS GT4 race car. Fellow German brand and rival Mercedes-Benz are however expected to showcase the Formula 1-derived AMG Project One hypercar. Other cars of note expected to debut regionally include the compact, efficient and capable Jeep Compass and the stylish Jaguar XF Sportbrake, among six models from the Tata Motors-owned British premium brand.
Dubai Motor Show 2017 – Highlights
Ford Expedition
As formidable as ever and vastly spacious, the new Expedition is however somewhat of a design departure. Gone are the old Expedition's rising and stepped bonnet and wings, and roofline, low waistline and huge glasshouse. Instead, the new Expedition features more straight lines, a broad and contemporary fascia, high waistline and bonnet and faintly descending roofline, as is the current fashion. Under its rugged yet light aluminium skin, it features a versatile cabin, capable drive-train and plenty of safety and infotainment tech.
Ford Mustang GT
Face-lifted for a leaner and meaner appearance with squinty headlights, redesigned rear and bonnet, the 2018 Mustang is also more aerodynamic. More customisable with new paints, customisable digital instrument panel and active exhaust, the Mustang also features an improved manual gearbox option and rear suspension rates, and more advanced safety and driver assistance systems. Under the hood, the naturally-aspirated 5-litre V8 GT version also now develops 460BHP — up from 435BHP — while the turbocharged 2.3-litre four-cylinder version now produces a more muscular 350lb/ft torque.
Ford F150
America's best-selling vehicle for 35-years, the latest F150 is the best yet and is not upgraded with an improved engine line-up, segment-first 10-speed automatic gearbox and six-tonne towing capacity. Improved for 2018, the F150's turbocharged 3.5-litre V6 Ecoboost engine now develops 375BHP and its 5-litre V8 is enhanced to 395BHP, while a new entry-level turbocharged 3.3-litre V6 Ecoboost delivers 290BHP. The F150 now also boasts a sophisticated suite of driver assistance and safety systems including Pre-Collision Assist with Pedestrian Detection and adaptive stop and go cruise control.
Audi A8
Launched globally just weeks ago, the Audi A8 ups the ante in the German-dominated flagship luxury saloon segment with across the board 48v mild hybrid technology, sophisticated electro-mechanical predictive suspension and the most advanced level three production car autonomous driving and artificial intelligence systems.
Audi RS5
A direct descendent of the legendary 1980s Audi Quattro — if not actively promoted as such — the latest four-wheel-drive 3-litre V6 RS5 performance coupe sheds weight and two cylinders, gains two turbos and more driver assistance and infotainment tech, and is ready to do battle with the BMW M4 and Mercedes-AMG C63 Coupe.
Mercedes-AMG Project One
Derived directly from the race circuit, the Mercedes-AMG Project One is a mid-engine plug-in hybrid hypercar with a detuned turbocharged Formula 1 engine developing some 1000BHP and capable of revving to 11000prm and a top speed in excess of 350km/h.
Jeep Compass
Compact yet capable new generation Compass is styled to resemble the rugged and luxurious Jeep Grand Cherokee. Spacious, versatile and efficient, the Compass model range also includes a trail-rated Trailhawk version with bona fide off-road credentials expected of a Jeep.
Jaguar XF Sportbrake
Stylish and versatile, if not as cavernous as boxier designs, the Jaguar XF Sportbrake is the executive estate that the more hardcore car enthusiasts and some European customers wanted. However, it is unlikely to hold wide appeal in the Middle East, where car buyers are more likely to prefer its XF saloon and F-Pace SUV sisters.
Related Articles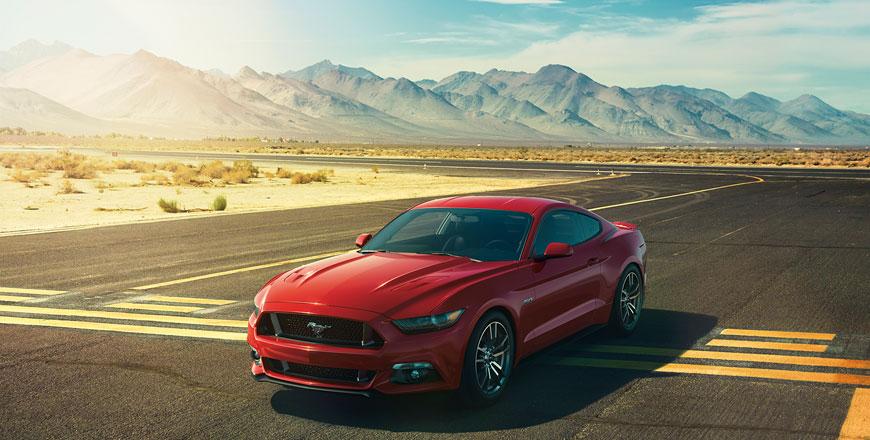 Nov 02,2015
DUBAI — Crowned the region's top car at the Middle East Car of the Year ceremony, the Ford Mustang becomes the second car to claim this pres
Apr 23,2018
By virtue of occupying the same position in Audi's range as a high performance coupe variant based on the same basic platform as the brand's
Apr 02,2016
Awarded top honours at the annual Middle East Car of the Year (MECOTY) ceremony, the Volvo XC90 becomes the third car to win the prestigious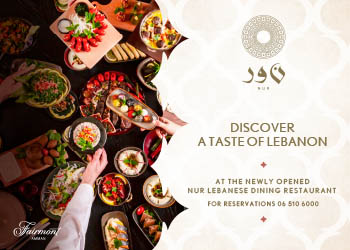 Newsletter
Get top stories and blog posts emailed to you each day.