You are here
Google's self-driving cars to hit streets
May 18,2015 - Last updated at May 18,2015
San Jose Mercury News (TNS)
MOUNTAIN VIEW, California — After a year of testing its bubble-shaped driverless cars on the empty roads of a shuttered military base, Google is about to deploy its fleet on the busy streets of Silicon Valley.
For now, the cars must have safety drivers ready to grab the wheel or hit the brakes if something goes wrong. But self-driving software could soon move from test cars to consumer vehicles as the California Department of Motor Vehicles puts finishing touches this month, on new operational rules for autonomous cars, making it the first government in the world to create a detailed handbook for robots on the road.
"Our goal is to create something safer than human drivers," said Google co-founder Sergey Brin, speaking this week as his company's two-seater prototype zoomed around a rooftop parking lot in Mountain View. "And keeps improving from there."
Citing his engineering team's major advancements in the past six months in understanding a bicyclist's hand signals and other real-world scenarios, Brin stood by his prediction that the technology is "still roughly on track" for consumers boarding fully autonomous cars by 2017. But a scholar advising the DMV on its new rules believes a car that can safely navigate by itself through crowded San Francisco streets is still "many decades" away.
"There's not going to be some sudden burst of new things that pop onto the market as soon as the new regulations are out there," said Steve Shladover of the University of California, Berkeley's Institute of Transportation Studies. "The progress will be quite gradual and incremental."
Unlike Google, most of the companies with permits to test self-driving cars in California — including Mercedes-Benz, Delphi Labs, Tesla and Audi — are aiming to advance and sell products that assist human drivers rather than fully take over.
The competing predictions and varying degrees of robot control, leave regulators with the challenge of balancing the rules that are needed now — as the technology still has unforeseen hiccups — with a future when fully autonomous vehicles become more common.
"This is our very first time we've had to do something like this and not many states are in our situation," said Bernard Soriano, the DMV deputy director in charge of drafting the new rules. "There are a lot of eyes on what we're doing."
The draft rules — due several months ago — will be released soon, Soriano said, and will be followed by a public hearing this summer. Nevada, Michigan and Florida also have established rules, but mostly for testing and none as detailed as what California is preparing.
Seven companies have had permission since September to test-drive autonomous vehicles in the state. Even before those rules were in place, Google had spent years test-driving Lexus SUVs outfitted with self-driving software.
But "in the next month or so", Google will be launching its own 25 prototype cars onto Mountain View public roads for test drives. They will be restricted to neighbourhood roads, with speeds capped at 40km per hour.
The public experiment is designed to see how the cars interact with people, said Chris Urmson, who reports to Brin as the head of Google's self-driving car project.
Those cars have already spent a year navigating over potholes and through obstacle courses, but this will be the first time they will have to respond to pedestrians who aren't Google employees. Their movements through Mountain View will be based not only on the car's radars, lasers and cameras, but also on a kind of memory — the car's software already contains a meticulously detailed map of the city's suburban streets.
On Wednesday, Urmson's team showcased the cars to a small group of reporters, along with Mountain View residents and people who are blind or disabled and are eager for the day when a self-driving car can get them around.
To make its vehicles safe, Google has made them conservative. That means, for instance, that they are programmed to wait for a second and a half before moving through a green light.
Related Articles
May 28,2014
Google will build a car without a steering wheel.
May 04,2016
SAN FRANCISCO — Google parent Alphabet on Tuesday announced that it has partnered with Fiat Chrysler in a major expansion of its fleet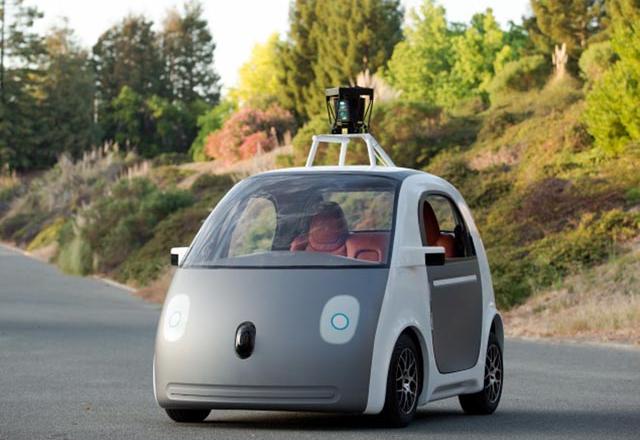 Sep 02,2014
The car stopped at stop signs. It glided around curves. It didn't lurch or jolt. The most remarkable thing about the drive was that it was utterly unremarkable.
Newsletter
Get top stories and blog posts emailed to you each day.