You are here
Happy families
By Nickunj Malik - Jan 10,2018 - Last updated at Jan 10,2018
My mother told me that I came into this world much before my actual date of arrival, and since then I have always been in a hurry. In fact, as the story goes, it was a freezing evening in Jullunder (a small town in Punjab) a day prior to Lohri — the festival that commemorates the passing of the winter solstice — that I decided to make my presence felt.
But the kicks my infant-self gave my mum from inside her tummy were so gentle that she did not even consider them as actual labour pains, and refused to go to the hospital. Her Irish doctor, who used to love to cycle to the homes of his patients, had dropped in for a courtesy call and examined her, almost as an afterthought. He was horrified to discover that my mother was on the verge of giving birth and hot water and towels were sent for immediately. My grandmother rolled up her sleeves to step in as a nurse substitute, while my grandfather shouted out incoherent instructions, and then within moments I was welcomed into the family fold, roughly three weeks ahead of schedule!
As I was the only grandchild to be born in that antiquated manor, the incidence of my birth became a kind of folklore that was filled with many twists and turns, depending on who was relating it. Also, in all the confusion, nobody thought of informing the registration authorities, so I did not have a legal birth certificate at all. When I complained to my parents at a later stage, they said I must look at it as a blessing because it was entirely up to me to decide how old I wanted to be, and not get bogged down by some documented evidence.
This also meant that I could never get an astrological chart called "janam kundli" drawn up, because no one could pinpoint the exact time of my delivery. A request for one was made during my wedding, to match the horoscope of my bridegroom but my father stressed that he did not believe in such claptrap and the idea was unceremoniously dropped.
Like any other fifty-something woman, I get into a fit of despair on the eve of my birthday. No matter how hard I try, the feeling lingers on and reminds me of my own mortality. Till my parents were alive, mine was a normal happy family but somewhere along the way, a few disputes got aggravated and spoiled relationships. It pains me deeply to witness this but I can't seem to be able to do anything about it.
Swami Vivekananda, the famous Hindu monk and philosopher, once said: "If you can stretch out a helping hand, do so. If you cannot, fold your hands, bless your brothers, and let them go their own way." With the one hundred and fifty fifth birth anniversary of this great man coinciding with my birthday this year, I decide to take a leaf out of his book.
"Birthday quiz: If you want to be happy, be," my husband says suddenly.
"Who wrote that?" he asks me.
"Complete the quotation first," I request.
"That is it," he stresses.
"I give up. I've become old," I mutter.
"I can't remember anything anymore," I complain.
"Happy families are all alike — same author," he prompts.
"Every unhappy family is unhappy in its own way," I answer.
"Leo Tolstoy! Opening lines of Anna Karenina," I exclaim.
"Bingo! Happy birthday," he twinkles.
Related Articles
Aug 31,2016
AMMAN — HRH Crown Prince Hussein shared a photo on his official Instagram account of himself with Her Majesty Queen Rania, who celebrated he
Dec 22,2015
AMMAN — His Majesty King Abdullah on Tuesday congratulated the nation on the occasions of Prophet Mohammad's birthday and Christmas, calling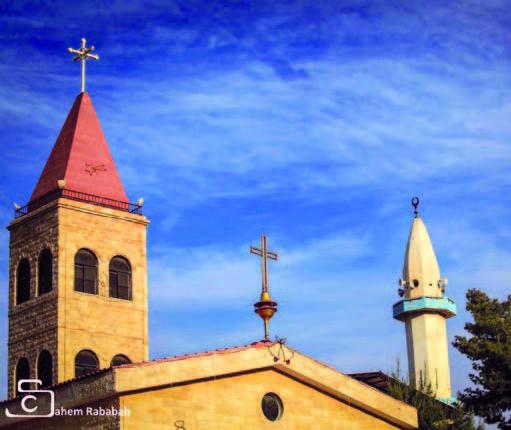 Dec 24,2015
AMMAN — Jordanians took to the social media this week to wish happy holidays to friends and family as Muslims and Christians celebrated two
Newsletter
Get top stories and blog posts emailed to you each day.