You are here
Home clothes
By Nickunj Malik - Apr 11,2018 - Last updated at Apr 11,2018
Indians have some peculiar habits that appear like they are genetically inherited. For instance, we all have two sets of clothes in our wardrobe — one that we wear inside the house and another that we change into when we step out. The latter group can be further divided into a formal and informal category, but the home clothes remain the same.
What exactly are home clothes? Are they produced at home, as in, do we weave the cloth ourselves in a spinning wheel like Father of our Nation, Mahatma Gandhi, taught us to do? Not really! Though Bapu tried to encourage us into following his example, not many of my compatriots mastered the skill, unfortunately. What we learnt instead was to allocate smart and fashionable ensembles for ourselves when we left the confines of our homes and drab and boring outfits, once we returned back.
Throughout the length and breadth of our diverse country it can be observed that most men put on shorts, pajamas or lungis when they get home while the women, unanimously, switch into floor length cotton nightgowns. The lungi is an unstitched piece of sarong like cloth that is knotted around the waist. It can be doubled once to make it trail the knees or folded twice to resemble half-pants. Faded and out of shape vests or t-shirts are paired with it and according to the season, sweaters or mufflers are added to combat the chill.
However, the nightgown that women wear at home, which is affectionately called "nightie", is so popular in urban middleclass India that it is almost threatening to become our national dress. Unlike the seductive negligée that it got its inspiration from, the Indian nightie is a spectacularly dull and dreary bit of clothing that is both shapeless and dowdy. But then, that is precisely the reason why it has universally been adopted by scores of beleaguered housewives and career women, who love to wear it without having to feel self-conscious about their weight or appearance.
Ironically, despite its name, these long gowns are not worn only at night. From the metropolitan cities to small towns, wherever one goes, in the morning or afternoon, one can see women leaning on windowsills, hanging up laundry on balconies, standing in their doorways buying vegetables from vendors — and all of them wearing nighties. In its postcolonial reincarnation, this nightie is almost a triumph of Indian ingenuity with its loose comfortable design, pretty flowery patterns, and side pockets.
I was gifted a baggy nightie by an aunt and after keeping it unused for sometime, I decided to give it to our cook's wife. Godwin was a good chef, but had a peculiar style of dressing and always wore a lot of gaudy chains around his neck and even one largish gold earring. He also suffered from insomnia and could only sleep in the early hours of the morning.
One day he overslept and after repeated knocks on his room door, finally surfaced, rubbing his eyes.
"Good morning Madam," he wished me groggily.
"Goodness gracious!" I cried as soon as I spotted him.
"Why are you wearing a nightie?" I asked in a shocked voice.
"You gave me", Godwin replied.
"It was for your wife," I exclaimed.
The delicate paisley print looked horrendous on him.
"You are a cross dresser! I'm sorry, you will have to leave this house," I announced firmly.
"I'll pack my bags," Godwin mumbled.
"Don't forget the nightie," I reminded.
Related Articles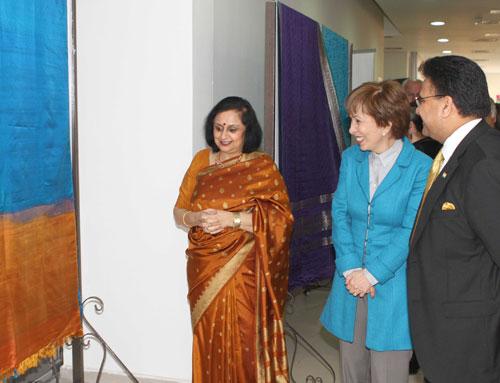 Feb 01,2015
Traditional Indian saris exhibited Sunday at Galleria Ras Al Ain captured visitors' attention with their vibrancy, brightness and exquisite patterns.
Jul 31,2017
AMMAN — The Court of First Instance's prosecutor has levelled charges of slander, incitement and defamation against a local journalist who r
Jul 04,2017
AMMAN — After describing some Jordanian women as "cows" and claiming they "encourage prostitution" in the country because of their dress cho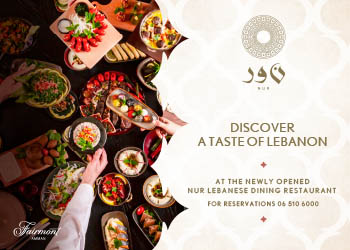 Newsletter
Get top stories and blog posts emailed to you each day.