You are here
Madras Coffee House
By Nickunj Malik - Aug 16,2017 - Last updated at Aug 16,2017
Every bustling city has its landmarks that go on to become world famous like the Eiffel Tower in Paris, the Statue of Liberty in New York, the Coliseum in Rome, the Golden Gate Bridge in San Francisco, the Taj Mahal in Agra, the Citadel in Amman and so on.
Delhi, which is the capital of India, is split between Old Delhi — a neighbourhood dating back to the 1600s with imposing Mughal era architectural structures, and New Delhi — also called Lutyens' Delhi, named after the British architect Edwin Lutyens who was responsible for most of the buildings and designs, after it was announced that the capital of the British held territories in India, would be transferred from Calcutta to Delhi, in the year 1911.
As it happens with most families, when I was small, for our long summer vacations at school, I was packed off to visit my relatives, ever year. My grandmother was given the responsibility to take my older brother and me to Delhi, where my father's sibling lived. The long train journey, from a small coal town to a bustling metropolis consisted of two nights and two days, which seemed never ending. My granny made friends with all the passengers and happily made me eat the food that they shared with her, but my brother eyed everyone with suspicion, and refused to swallow even a morsel, convinced that they were out to kidnap us. So I was allowed to interact or ignore the co-travellers according to who was supervising me at the time.
Once we reached our destination, our hosts, were overjoyed to see us but did not know what to do with two super energetic kids. Quizzing us one day, my uncle realised that we had not seen any of the historical sites in Delhi and it was decided that we would be made to do exactly that. It was an age before Google, therefore a list of places to visit was written down in a very educational manner. The monuments were pencilled in a methodical way, according to the centuries during which they were built, and our grandmother was asked to escort us there.
After the trip we were supposed to go to the Madras Coffee House, and wait there. This place was ancient, probably older than my granny, and served authentic South Indian food. Here, after eating the pancake shaped dosas, you could ask for any amount of the lentil soup called sambhar, which came for free. We had strict instructions from our uncle to consume one pancake each and then keep eating the lentils till he arrived to pick us up.
My grandmother clutched the two of us firmly by our arm as we left the house, but the minute we were outdoors she let us roam around freely. She would take us from New Delhi to Old Delhi according to whichever double decker bus came earlier to the stop, never following the pre set guidelines and so we saw the new monuments and the ancient tombs in haphazard succession, till it all became a confused blur in our heads.
The Madras Coffee House interrogation began the minute our uncle turned up.
"Who built the Qutub Minar?" he questioned.
"I know who designed the India Gate," I replied.
"And I know the architect of Humayun's tomb," my brother answered.
"Did you not take them to Old Delhi," my uncle asked his mother.
"Yes, via New Delhi," she said, sipping the sambhar.
Related Articles
Sep 16,2015
After landing in Amman five years ago, the first thing I noticed while grocery shopping was that all the supermarkets here sold Ghee.
Mar 22,2017
Where social gatherings are concerned, it is not that I don't like attending them but if I am excluded from one, it does not bother me unnec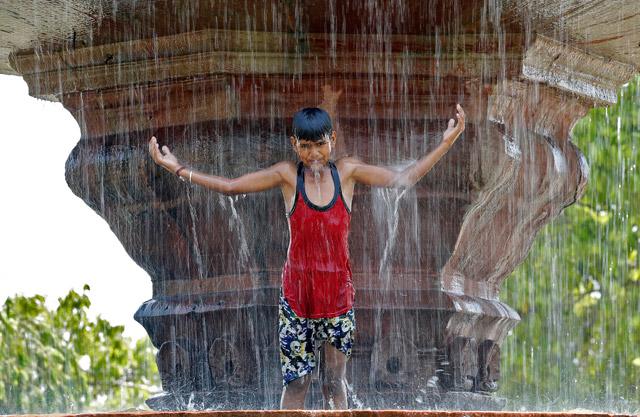 Apr 13,2017
NEW DELHI— It was a balmy August afternoon last year when 11-year-old Piyush Sharma disappeared while playing outside his home in the small
Newsletter
Get top stories and blog posts emailed to you each day.