You are here
Mercedes-AMG C63 S Coupe Edition 1: A most compelling brute
By Ghaith Madadha - Apr 10,2017 - Last updated at Apr 10,2017
Photo courtesy of Mercedes
Launched last year as the Stuttgart tri-star brand's range-topping gambit into the compact executive coupe segment, the Mercedes-AMG C63 S Coupe is a beguilingly thundering thug with supercar-rivalling performance and a mesmerisingly addictive soundtrack from its twin-turbo V8 engine. A refined and luxurious compact high performance personal luxury coupe on the one hand, the C63 S is also somewhat of a handful when prodded. Direct and balanced dynamically but with brutish output, the C63 S Coupe is perhaps best described as a premium muscle car, not too unlike the Jaguar F-Type SVR sports car, featured recently in these pages.
Shark-fins and flares
The more powerful, wild-eyed and feverishly ferocious of two V8-propelled AMG skunkworks iterations of the more sedate garden variety Mercedes-Benz C-Class family of saloons, estates, coupes and cabriolets. Competes directly with the BMW M4 GTS and a speculated "Plus" version of the soon-to-launch Audi RS5, the C63 S Coupe's potential is evidenced by its aggressive aesthetic take on the base C-Class Coupe's fluent and flowing lines and arced roofline. With bigger, deeper and hungrier air intakes, lower front air splitter and sills, quad rear tail pipes, rear air diffuser, discrete spoiler and (non-functional) bulging rear brake vents, the C63 S cuts a muscular figure.
Reflecting its wider track and reworked rear assembly, the hot C63 S Coupe features more potent and immediately obvious flared wheel-arches, so increases body width by 64mm at the front and 66m at the rear.
Meanwhile, twin bonnet ridges lend the C63 S a moodier and more dramatic presence, whether viewed from outside or protruding and shark fin-like from the driver's seat. Driven in lairier Edition 1 trim, the C63 S features side race decal and an off-set go-faster contrasting stripe running along the bonnet, roof and boot. Edition 1 versions also receive larger alloy wheels with grippier staggered 255/35R19 front and huge 285/30R20 rear tyres.
Volcanic V8
Nothing short of villainous in the tingling sensations it evokes, the C63 S' brutal twin-turbocharged direct injection 4-litre V8 engine stirs to life with a crack of thunder that settles to potent gurgling, burbling and crackling note at idle and low revs. Digging deep in its melodic repertoire, it goes through a resonant bass-rich mid-range staccato, intense, pounding growl as it races through towards a lofty turbocharged rev limit in the region of 7000rpm. Developing 503BHP at an urgent yet broad 5500-6250rpm top-end and a gut-wrenching 516lb/ft torque over an accessible 1750-4500rpm mid-range, the C63 S Coupe can attain an electronically-governed 250km/h or 290km/h when de-restricted.
Of similar ability as its epic and seamlessly high-revving naturally aspirated 6.2-litre V8 predecessor, Mercedes-AMG's downsized twin-turbo 4-litre V8 is however tuned for more power in the current C63 S. With its turbos positioned within the cylinder banks for short gasflow paths and more instant boost and response, the C63 S suffers from virtually no lag off the line. And digging its vast rear tyres into tarmac, it rockets through the 0-100km/h dash in just 3.9-seconds. Volcanic when driven with intent, the C63 S' vast mid-range reserves and vicious top-end power make short shrift of steep inclines and overtaking maneuvers, and even when cruising at low revs, it digs deep and pulls with effortless indefatigability.
Crisp and eager
Driving the rear wheels through a 7-speed automatic gearbox with escalating levels of automatic and manual paddle gear change responses from smooth to aggressive, the C63 S is at its best in S+ and Race mode. Shifting cogs with crisp and rapid precision in a sequence, the C63 S' gearbox is however slower and less inclined to swiftly process more than one input at a time. Putting power to the ground through an electronically-controlled limited-slip rear differential, the C63 S can allocate power to the wheel best able to translate it into forward momentum instead of spin. This makes it more sure-footed, agile and effective through hard-driven corners.
Settled, reassuring and stable at speed with a buttoned down ride over imperfections and uneven textures, the C63 S is however also eager and alert through winding roads. With crisp and tidy turn-in from its quick and direct steering, one feels at the heart of the action when flicking through twists and turns on a winding hillclimb. Similar to many Mercs of recent years, the C63 S' eager turn-in is reflected by a somewhat more playful — but balanced at the limit — rear, often reined in by electronic interventions if too much sudden power is dialed in. However, when driving with more intent and leaning onto the thick rear tyres and feeding in power more progressively, the C63 S grips hard and true.
Connected comfort
Providing a more connected and in control feel for the car's position through its direct steering and seating position than some more disconnected rivals, the C63 S instils confidence that is backed up by a raft of advanced driver assistance and safety assistance systems, and huge and tyrelessly effective ceramic disc brakes in Edition 1 spec. as driven. Well adjustable and highly supportive, the Edition 1's quilted leather AMG Performance seats' high side bolsters do however seem to jab at an overweight driver's sides on long drives in the C63 S' taut and firm Sport+ and Race damper settings and over imperfect road patches.
Switching to more supple Comfort damper mode for long commutes the C63 S glides with relaxed composure, and is more forgiving over urban cobblestone streets and bumps. Well-finished with quality materials and a more minimalist look than its predecessor AMG C-Class variants, the C63 S Edition 1 features grippy suede-like steering and carbon-fibre trim panels. Layouts are stylish and user-friendly, while convenience and infotainment systems generous and advanced. Visibility is generally good, with reversing camera and parking sensors to help, while front space is similarly good for larger drivers. However, nominal 355-litre boot space is significantly reduced by the inclusion of a spare tyre strapped down to the flat boot floor in place of a tyre-repair kit.
TECHNICAL SPECIFICATIONS
Engine: 4-litre, twin-turbo, in-line V8-cylinders
Bore x stroke: 83 x 92mm
Compression ratio: 10.5:1
Valve-train: 32-valve, DOHC, direct injection
Gearbox: 7-speed automatic, rear-wheel-drive
Ratios: 1st 4.38; 2nd 2.86; 3rd 1.92; 4th 1.37; 5th 1.0; 6th 0.82; 7th 0.73; R1 3.42; R2 2.23
Final drive: 3.06
Drive-line: Electronically-controlled limited-slip rear-differential
Power, BHP (PS) [kW]: 503 (510) [375] @5500-6250rpm
Specific power: 126.3BHP/litre
Power-to-weight: 279.4BHP/tonne
Torque, lb/ft (Nm): 516 (700) @1750-4500rpm
Specific torque: 175.8Nm/litre
Torque-to-weight: 388.8Nm/tonne
0-100km/h: 3.9-seconds
Top speed, electronically governed / de-restricted: 250km/h / 290km/h
Fuel consumption, urban / extra-urban / combined: 11.4 / 6.9 / 8.6-litres/100km
CO2 emissions, combined: 200g/km
Fuel capacity: 66-litres
Length: 4750mm
Width: 1877mm
Height: 1402mm
Wheelbase: 2840mm
Overhangs, F/R: 1012 / 1141mm
Shoulder width, F/R: 1392/1212mm
Aerodynamic drag co-efficiency: 0.35
Headroom, F/R: 1023 / 905mm
Luggage volume (without spare tyre): 355-litres
Unladen / kerb weight: 1725/1800kg
Steering: Electric-assisted rack & pinion
Turning Circle: 11.29-metres
Suspension: Multi-link, adaptive dampers
Brakes: Ventilated & perforated ceramic discs
Tyres, F/R: 255/35R19 / 285/30R20 (optional)
up
62 users have voted, including you.
Related Articles
Jan 21,2014
With the new 2015 generation Mercedes C-Class just revealed and due to go on sale later this year and to then be followed by high performance AMG and coupe version, the current Mercedes AMG C63 Edition 507 Coupe, is in fact the swan song for both the outgoing C-Class and is the last car expected to retain its glorious 6.2-litre naturally aspirated V8 powerhouse. Launched last year, the Edition 507 version of this most inspired of Benz bruisers is the second most powerful version of the C63, considerably more powerful than the common, garden-variety C63 and falling just short of the Black Series version's output and performance.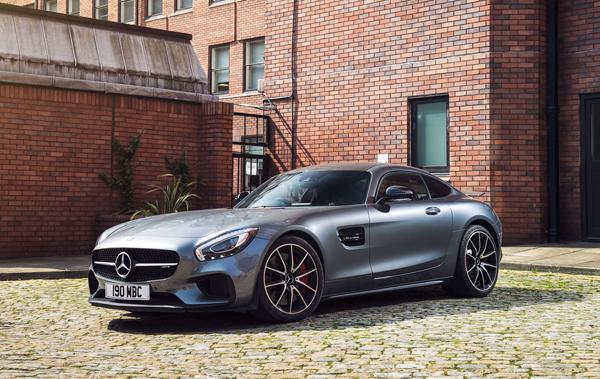 May 30,2016
The second ever car fully developed by Mercedes-Benz's in-house high performance AMG tuning wing, the AMG GT is an altogether tighter, taute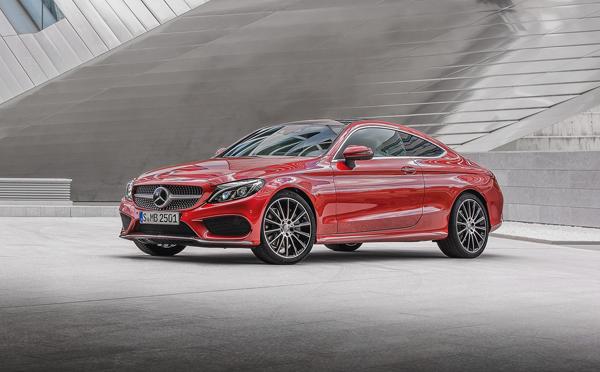 Mar 14,2016
First revealed late last year at the Frankfurt Motor Show and making its regional Middle East debut earlier this month, the Mercedes-Benz C-
Newsletter
Get top stories and blog posts emailed to you each day.