You are here
New Android phone on its way
By Jean-Claude Elias - Apr 06,2017 - Last updated at Apr 06,2017
Whether you are addicted to smartphones or not, whether you are a die-hard Google Android fan or you only swear by Apple iPhone handsets, you just can't ignore the news. Even if you think that is but a poor man's computer you still have to take the upcoming Samsung Galaxy S8 smartphone into consideration – and with some respect I would say.
We all remember the ill-fated predecessor of the S8, the company's Note 7 that had battery exploding accidents and that had its maker Samsung to withdraw it from the market.
The huge success and the amazing performance of the Korean giant's previous Galaxy S4, S5 and S6 make me definitely trust the company and eagerly await the actual release of the S8, due in only a few weeks from now. Besides, many are the manufacturers out there that encountered such a misfortune at one time and were forced to withdraw a model. And yes, this includes car makers!
Will the Galaxy S8 be a revolutionary smartphone? It is too early to say of course. that being said, by reading and double-checking the specs on a number of reputable, specialised tech websites, I can pinpoint at least two technical characteristics or features that may well make the S8 a device that will stand out. Provided they are confirmed and that they will operate as announced, naturally.
The first feature is about photo improvement. The Samsung Galaxy S8 will take three photos when you shoot one. They will then be internally processed and the device will choose and keep not the best of the three shots, but a shot that will consist of a combination of what is best in each of the three: the best colours, the best focus, the best exposure, etc. Add to this truly innovative approach the fact that the aperture of the S8 lenses is drastically improved from previous models and you can expect significantly better photos.
Interestingly the company has not increased the megapixels count. By know the consumer has matured and knows very well that the megapixel count does not improve photo quality at all, it merely increases its size.
The second outstanding and innovative feature consists of being able to easily, simply and instantly connect the Galaxy S8 to a small "box" that will display the smartphone's screen on a large screen, with full physical keyboard and mouse control, this way turning the handset into a real computer, probably able to replace a laptop machine if not a desktop.
Obviously the company wants to promote the fact that a powerful smartphone can also be a real computer. Indeed, the 64GB storage, the 4GB memory, the 256GB microSD disk, the Octa-Core main processor and last but not least the powerful Adreno graphics processor, they all entitle the smartphone to act as a real computer.
Some may rightly argue that the operating system will still be Android and not Windows or Apple OS, as most laptops usually run on.
High-end smartphones are already in the laptop league, if only because of their price. The Galaxy S8 should sell in Jordan for about JD600 to JD700. You can buy a reasonably good laptop for less than this. High-end laptops, however, easily exceed JD1,000.
Related Articles
Feb 27,2014
Smartphone screens that are so big that they aren't portable anymore; pixel resolution and image sharpness that surpass the resolution of the human eye; this is what manufacturers are doing to keep selling — even if it doesn't necessarily make sense.
Feb 27,2014
Expect sharper, clearer selfies this year.  Samsung Electronics Co. has beefed up the camera in its Galaxy S5 smartphone due for April release and added smarter camera software, following Sony and Nokia in their upgrades of handset cameras.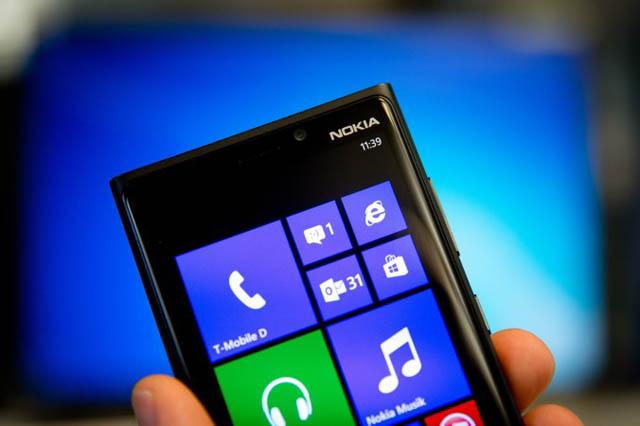 Apr 30,2014
First there's the fact and then there's what it really means. The fact is that Microsoft finally has bought Nokia's mobile phones business and all that goes with it: design, manufacturing, sales and technical support. 
Newsletter
Get top stories and blog posts emailed to you each day.