You are here
No such thing as does-it-all laptop
By Jean-Claude Elias - May 03,2018 - Last updated at May 03,2018
Readers of this column will forgive me if, for the nth time, I go back to comparing computers to cars. In addition to the fact that all the screens and the electronics in the dashboard of the latest cars models bring them one step closer to being computers in their own right, the two devices share a common trait.
When it comes to finding the does-it-all car or laptop computer, the choice is virtually impossible; for there is simply no such thing as the complete model, the one that combines all qualities. It is physically impossible; it is a contradiction in itself.
No machine has it all, for technical characteristics can be the exact opposites, depending on the context, your needs and your taste. The choice is all the more difficult given that these criteria change and vary over time.
Sometimes small and light is better, and sometimes big size and heavy weight will matter more. Sometimes you will look for the machine that has the best reputation for never needing repair, never going to the workshop, and sometimes reliability does not matter as much as speed and power. Sometimes low power consumption (of gasoline or battery…) will be your priority, and at other times sheer speed, however low the battery runtime, will be your main concern.
Each year, in the USA, Consumer Reports publishes the list of the most reliable cars. It is almost never the most expensive, never the most luxurious; rarely the most feature-laden.
Budget constraints certainly play a role and do limit your choices, but the elusive search for the perfect laptop is not just a matter of money. There are cases where a small screen, in the 10 to 13 inches range, will be exactly what you want and what will serve you best, whereas those in the 15 to 17 inches range will be more adequate for processing large documents, graphics or playing Flight Simulator. You cannot have both at the same time, not in one and same equipment, no manufacturer can do the magic trick.
A laptop with an i7 processor, an extra-large screen, 16GB of memory, a 4GB dedicated graphic controller and countless bells and whistles will drain the battery much faster than an i5 processor with 4GB, a smaller screen and a limited number of gadgets. Again, you cannot have it all.
As with practically every choice in life, typically people will opt for a compromise, especially in the overwhelming number of cases when money matters. For when it does not, you can always buy yourself two or three different laptop computers, one for each season, for each situation or case.
Laptop makers usually will try to guide you, indicating three main categories of equipment: home users, business users and gamers, proposing in each category models that they believe suit the group best. It helps somehow, but only up to a certain limit, for the borderline between the three categories is not always clear or easy to define technically speaking.
Surprisingly, smartphones are a slightly different case. Whereas there is today an incredible choice of laptops, from about eight known brands, smartphones are supplied by a relatively limited number of manufacturers and share very standard, common features. Just look at the current crop, they all look more or less the same, have the same shape and size and the same weight.
The "best compromise" laptop would consist of an Intel i5 processor, 8GB of memory, Intel graphics, a 15-inch non-touch size and a 1TB HDD disk as main characteristics. Any laptop by Hewlett-Packard, Asus, Acer, Dell, Toshiba, Lenovo, Apple, MSI, Microsoft, Samsung or Google will do. The rest is a matter of pure personal taste.
Related Articles
Jun 08,2018
With massive storage and memory size, laptop computers were already rivalling some entry-level server machines.
Feb 15,2018
What good is a very fast computer if most of what you do is to work online, and your Internet connection is not up to your computer's specs?
Apr 06,2017
Whether you are addicted to smartphones or not, whether you are a die-hard Google Android fan or you only swear by Apple iPhone handsets, yo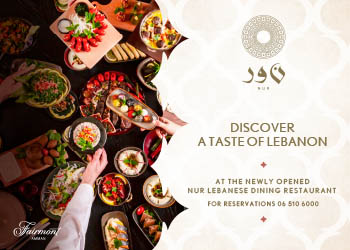 Newsletter
Get top stories and blog posts emailed to you each day.