You are here
Pets are good for your health!
Feb 11,2018 - Last updated at Feb 11,2018
Photo courtesy of Family Flavours magazine
By Silvia Zayadin
Any pet owner knows the enormous joy and comfort that an animal can provide, especially in troubled times. Research confirms the value of the human-animal bond in child development, elderly care, mental illness, physical impairment, dementia, abuse and trauma recovery.
People of all ages, both healthy and ill, benefit from living with a pet and are more active and social. The invisible ties that bind us to our pets can have a dramatic impact on our lives and our health. Having a pet in the home improves the health and well-being of everyone in the household.
People who have pets tend to have lower blood pressure, heart rate and heart-disease risk than those who do not. The extra exercise that playing and walking require and the stress relief of having a furry best friend who loves you unconditionally make pet ownership good for both mind and body!
In one 2015 study published in Anxiety, Stress and Coping journal, a stressed-out group of adults were told to pet a rabbit, a turtle or their toy forms. The toys had no effect but stroking a living creature, whether hard-shelled or furry, relieved anxiety.
Animals are known to play a central, influential role in children's lives. Studies report that children owning pets or interacting with them on a regular basis tend to be more responsible and independent.
Pets can be powerful allies for children battling health problems, too. In a study, therapy animals helped paediatric cancer patients become more motivated to participate in their treatment. Those kids were also more likely to stay optimistic and want to get better.
Another study found that an animal's presence increased positive social behaviours among children with autism spectrum disorder.
According to the September 2017 issue of the journal Anthrozoös, children raised in families with pets were reported by their parents to:
•Have better general health
•Be more cooperative
•Be more physically active
•Be less moody
•Have fewer behavioural problems
•Have fewer learning problems
Reprinted with permission from Family Flavours magazine
Related Articles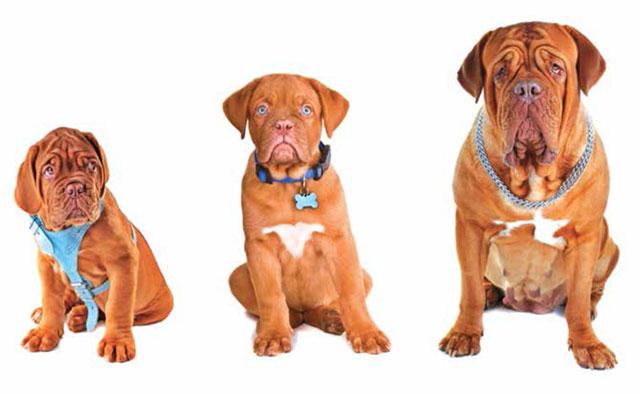 May 13,2018
By Silvia ZayadinVeterinarian Senior pets are such a delight and these sweet old souls deserve the best of everything.
Apr 18,2018
Pets that visit nursing homes or live there with a resident can be a benefit to all, but administrators also need to consider possible risks
Jan 21,2017
Parents may have a lot to do with how children react to scary things, but a new study suggests kids' response to fear may also be heavily in
Newsletter
Get top stories and blog posts emailed to you each day.