You are here
Premium segment contender
By Ghaith Madadha - Mar 02,2015 - Last updated at Mar 02,2015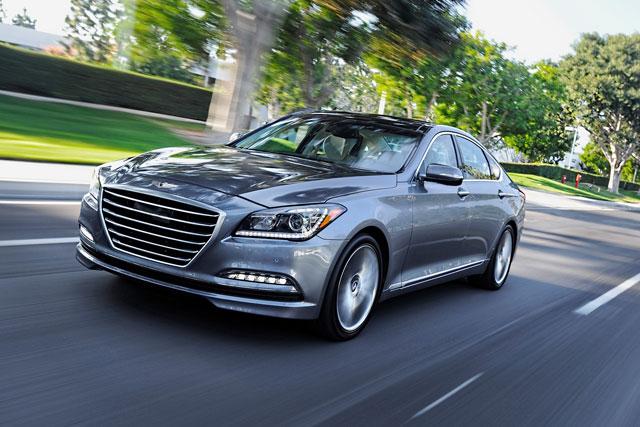 Introduced in 2008 as Hyundai's first export executive saloon, the Genesis gambit paid off and took the largely German-dominated premium automotive segment by surprise. Garnering acclaim from the motoring press, the original Genesis was particularly well-received in the crucial North American market.
The right car at the right time, the first generation Genesis was a galvanising halo model, as an across-the-board product improvement coincided with global recession to make Hyundai an almost irresistible value proposition. On ascendancy since then Hyundai has in the last few years benefited from dramatic sales and market share increases. Consolidating its enhanced brand perception and luxury credentials, the latest second generation Genesis is the first of a new maturing phase for Hyundai.
Ambitiously luxurious
Larger and more luxuriously and high tech, the new Genesis is noticeably more up-market than its predecessor, whose refinement goes deeper than its handsome design and fancy new Genesis-specific emblem. Discernibly more Euro-flavoured in aesthetic and improved driving dynamics the new Genesis also boasts more nuanced and fluent chassis fine-tuning — US-spec models even get chassis development input from British sports car maker Lotus.
At the forefront of Hyundai's ambitious intentions for enhanced brand positioning, the Genesis is not intended as a standalone prestige brand or independent sub-division, with a standard Hyundai boot-lid badge retained to underline the fact. However, the new be-winged Aston Martin-like bonnet and steering wheel emblem seemingly leaves open the possibility for a future premium sub-brand.
The first all-new model since current Kia President Peter Schreyer was concurrently appointed as Hyundai design chief, the 2015 Genesis debuts a maturing Fluidic Sculpture 2.0 design language. Set to influence a model-range wide aesthetic evolution, the re-interpreted design direction is intended to carve out a more familial and refined brand identity.
With a distinctly European-influenced air of imposing presence the new Genesis is a handsomely sculpted machine with an elegant arrogance worthy of a premium German player. In its first outing, Fluidic Sculpture 2.0 is somewhat of a blank slate ready to be carved into an instantly discernable and rooted sense of lineage.
Projecting power
Wider, lower and longer and with a long wheelbase, short front overhang, snouty bonnet and strong shoulders, the new Genesis' sits on the road with luxurious, formal and assertive presence. With chiselled, clean and classy design, the Genesis' styling centrepiece is its' wide and upright matt metallic-edged trapezoidal grille, while widely-spaced horizontal slats emphasise its width.
Prominent bonnet ridges taper to a rakish roofline and high-set short bonnet. Meanwhile, a sharp crease begins at the edge of its wraparound headlights and arcs along though door handles before descending towards its rear bumper. Complementing its generous size and discretely athletic proportions, the Genesis wears large 245/40R19 front and 275/35R19 rear tyres.
Smooth, quiet and refined, the top-of-the-range Genesis' 5-litre direct injection V8 'Tau' engine is characterised by its seamlessly progressive delivery. An under-square naturally aspirated engine eager to be extended to its high-end sweet spot, the Genesis' V8, however, also pulls cleanly and meaningfully from tick-over, through peak 383lb/ft torque at 5,000rpm and to its 420BHP maximum at 6,000rpm.
Driving the rear wheels through a version of the ZF 8-speed gearbox used by Dodge, Rolls Royce and many manufacturers in between, the 2,059kg Genesis completes the 0-100kph dash in 5.4 seconds, and onto an electronically restricted 240kph. With responsive shifts and close ratios, the Genesis' gearbox aids mid-range flexibility and fuel efficiency, rated at 13l/100km combined.
Smooth and sophisticated
Having accomplished significant improvements in terms of technology, refinement, packaging, sales and brand perception in recent years, the new Genesis is a very clear and notable indication that Hyundai is now turning its attention to achieving similar improvements in chassis development and driving dynamics.
With perceptibly more European feel, the new Genesis has more buttoned down and composed ride and handling qualities on straights, corners and rebound from crests and dips. Firm but smooth, it was balanced and composed on a mostly straight diving route in Dubai. Quicker and more direct, the Genesis' electric-assisted 2.55-turn rack and pinion steering has meatier quality than its predecessor's lighter-feeling steering.
Built on a stiffer frame and riding on sophisticated multi-link suspension with active dampers the new Genesis both handles and rides better than before, with reassuring planted stability, smooth comfort and refined confidence on highways. Composed and tidy into corners, the Genesis well controls body roll, while its' naturally aspirated and progressive engine characteristics provide precise throttle control for smooth on-throttle exits from corners.
In addition to powerful 360mm front ventilated disc and 315mm rear disc brakes, the Genesis features an extensive sensor- and radar-based semi-autonomous driver assistance and safety systems suite, including lane departure warning and blind spot detection. Adaptive cruise control actively keeps safe distance from the car ahead, while Autonomous Emergency Braking automatically brakes if it suddenly brakes.
Classy and compelling
With dark matte wood grains, soft textures, ergonomically designed leather stitched steering wheel and upholstery, the Genesis' luxuriously refined cabin is comfortable, well-kitted and elegant. Set slightly high, seats are, however, well-padded and highly adjustable. Cabin space — including headspace headroom — is spaciously accommodating for larger passengers. Designed with neatly symmetric layouts, the Genesis' instruments and functions are user-friendly.
Extensive equipment levels even include automatic motion-sensing boot opening, HUD windscreen info display, bird's eye around view camera, smart multi-zone climate control with CO2 sensor and puddle lamp and High Beam Assist which senses and adapts to oncoming cars. Optional equipment includes adjustable rear seats, 17-speaker sound system and 9.2-inch front infotainment and rear multimedia screens.
A demonstration of Hyundai's quick learning curve, the new Genesis' improvements seem to have leap-frogged over an evolutionary generation from its predecessor. While the original Genesis proved that a Hyundai executive car can be competitive and isn't to be scoffed at, its successor demonstrates a keen evolutionary responsiveness.
With new design, classy cabin, high-tech equipment and much improved chassis tuning and driving experience, the new Genesis rightfully earns a spot on the premium executive saloon table.
Though priced significantly under-cutting rivals, both the top-of-the-range 420BHP 5-litre V8 Genesis is not just competitive in terms of value, but is a compelling alternative to its main Japanese rival, and is quickly closing in its closest and most similar German rival.
TECHNICAL SPECIFICATIONS
Engine: 5-litre, all-aluminium, V8 cylinders
Bore x stroke: 96 x 87mm
Compression ratio: 11.8:1
Valve-train: 32-valve, DOHC, variable valve timing, direct injection
Gearbox: 8-speed automatic, rear-wheel-drive
Ratios: 1st 3.795; 2nd 2.473; 3rd 1.613; 4th 1.177; 5th 1.0; 6th 0.831; 7th 0.652; 8th 0.571
Final drive/reverse: 3.538:1/2.467
Power, BHP (PS) [kW]: 420 (425) [312.5] @ 6000rpm
Specific power: 83.3BHP/litre
Power -to-weight ratio: 204BHP/tonne
Torque, lb/ft (Nm): 383 (519) @ 5,000rpm
Specific torque: 103Nm/litre
Torque-to-weight ratio: 252Nm/tonne
0-100km/h: 5.4 seconds
Top speed: 240km/h
Fuel economy, city/highway/combined:
15.6/10.2/13 litres/100km
Fuel capacity: 73 litres
Length: 4,990mm
Width: 1,890mm
Height: 1,480mm
Wheelbase: 3,010mm
Track, F/R: 1,620/1,633mm
Overhang, F/R: 845/1,135mm
Aerodynamic drag co-efficient: 0.26
Legroom, F/R: 1,160/890mm
Headroom, F/R: 1,000/970mm
Shoulder room, F/R: 1,480/1,450mm
Boot capacity: 493 litres
Kerb weight: 2,059kg
Suspension: Multi-link, coil springs, active dampers, stabiliser bar
Steering: Electric assistance, rack & pinion
Lock-to-lock: 2.55-turns
Turning radius: 5.52-metres
Brakes, F/R: 4-pistons, ventilated discs, 360mm/single piston, discs, 315mm
Tyres: 245/40R19/275/35R19
Price, on-the-road: JD58,000
Related Articles
May 12,2014
First launched in 2008, the Hyundai Genesis took the automotive world by surprise and garnered many favorable reviews, mostly citing its comfort, kit, quality, refinement and value.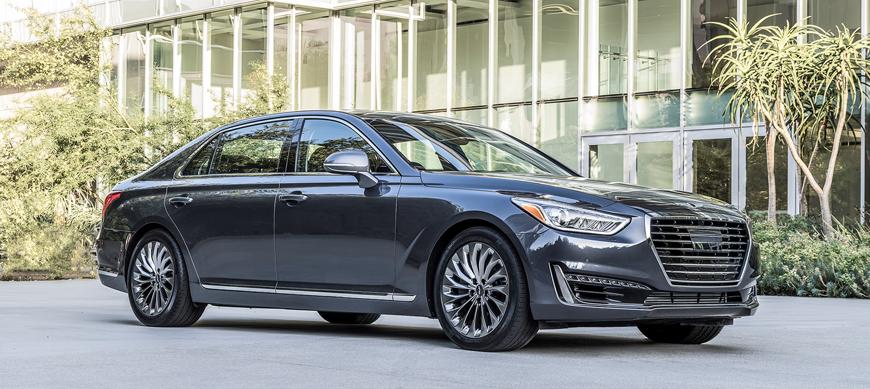 Oct 25,2016
Established late last year, Hyundai's premium Genesis sub-brand has been a long anticipated and open secret.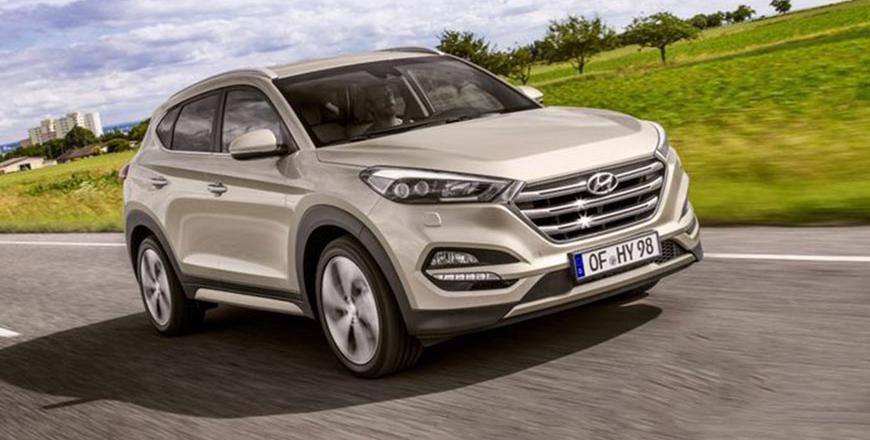 Dec 28,2015
Having made huge sales and brand equity gains following the 2008 financial crisis as other automotive brands suffered, Hyundai are now at th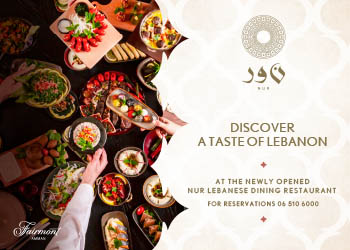 Newsletter
Get top stories and blog posts emailed to you each day.