You are here
A remarkable recall of 35 years
By Sally Bland - Apr 08,2017 - Last updated at Apr 08,2017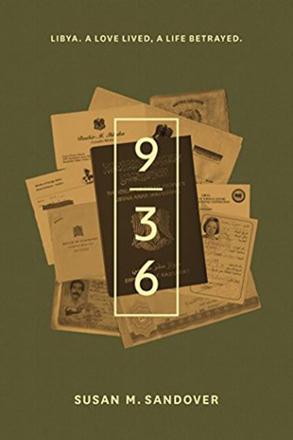 Libya. A Love Lived, a Life Betrayed—9/36
Susan M. Sandover
UK: Matador, 2016,
323 pp
This is a memoir by a British woman who did not keep a diary for 35 years for fear of incriminating her husband, Bashir Shkuka, who was a Libyan diplomat during critical years. Nonetheless, Susan Sandover is able to narrate events from their 1980 meeting until his 2015 cancer-related death with compelling impressions and vivid details.
The first part of the book's intriguing title — "A Love Lived" — refers to their relationship, for they were deeply devoted to each other, and lived life to the fullest as much as circumstances permitted. The second part alludes to how his family used connections and dirty tricks to deprive her of her inheritance, leveraging Sharia law, against Bashir's wishes. Betrayal seems also to refer to the Qadhafi regime's policies whereby oil wealth was monopolised by the few, while development benefitting the majority of Libyans was hindered — a recurring theme in the book. Sandover also laments that the goals and unsung heroes of the 2011 uprising have been betrayed.
Personal, political and moral motives intertwine in Sandover's memoir: "One reason for writing this book has been to show that not all Arab husbands are monsters… I have yet to find a title [in English language bookshops] based on the happy experience of being married to an Arab,"(p. 87). So, she produced one herself, showing Bashir to be a kind, intelligent, fun-loving personality, dedicated to serving his country and supporting his loved ones. While life might have been easier married to someone in a less precarious position, she appreciates the chances she had for travel and meaningful experiences.
The couple met in Sierra Leone; she on holiday and he, working at the embassy. At first, it was a struggle to be together, for Libyans were by law forbidden to marry foreigners. Later, that changed; they married and Susan joined Bashir when he was sent to Nairobi, the Seychelles, New York, India, the Philippines and Jordan, encountering attempted coups, earthquakes and other challenges. Yet, Qadhafi's erratic politics created the greatest challenges. Bashir was a career diplomat, but suddenly Qadhafi broke all the rules, changing embassies into People's Bureau staffed with his cronies who had no training or experience in diplomacy. This caused a negative reaction in some countries, and put Bashir in an awkward position, suspected of not being sufficiently pro-Qadhafi. In fact, he did oppose Qadhafi, but rather than declaring himself part of the opposition, he felt he could better serve his country by staying in the diplomatic corps where he sought to liaison with UN agencies to undertake programmes that would benefit the Libyan people. He had to tread a narrow path to keep from falling afoul of the Libyan as well as the host countries' intelligence services, and it did not always work.
Their difficulties reached dramatic proportions after the 1984 incident in London, when shots fired against protesters from the Libyan embassy killed a policewomen, just as Susan and Bashir were planning to live in Britain. From one day to the next, it was impossible for a Libyan diplomat to get a job in the UK, and the couple relocated to Libya for eight years, Bashir working with UNESCO and Susan as an ESL teacher. This was a time of shortages of almost everything, but Sandover expresses great appreciation for Libya's beautiful beaches, unparalleled Roman and Greek ruins, and the goodness of ordinary people. It was also the time when the confrontation between Qadhafi and the West climaxed, and many expats fled when Tripoli and Benghazi were bombed by the US, though Sandover observes that "at no time were American or British expats threatened by the Libyans". (p. 93)
After a posting to India, the couple were again living in Libya at the start of the 2011 uprising. Though not comprehensive, Sandover's account is valuable since there has been little written about the uprising in Libya from the inside, in English.
After a few months, Bashir was posted to Jordan. Sandover includes articles he wrote to the Arab press, which reflect his growing unease at the return of corruption: "in Jordan today there are 28,000 Libyans who have spent LD260 million on medical treatment when the budget to maintain the Libyan hospitals for 2012 is only LD30 million. The numbers do not seem to add up. As I go round… to personally investigate what is going on, all I can see are Libyan men and women going to the spa… Libyans sitting in coffee shops eating and drinking five star food… Libyans in the malls with bags of designer goods all with no apparent war injuries… These people have left victims behind in Libya who truly need medical help and yet they are unable to receive treatment because they do not have… connections or the economic wherewithal to bribe Libyan officials." (p. 275)
Sandover strikes a resilient, upbeat tone in most of the book. Yet, one comes away with a deep sadness for the Libyan people as the problems described in the book are ongoing.
Related Articles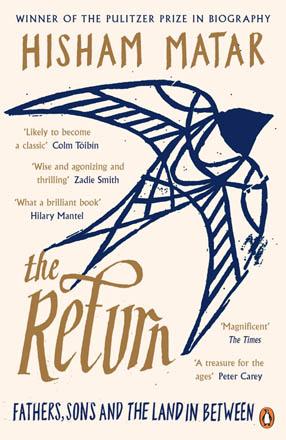 Jun 19,2017
The Return: Father, sons and the land in betweenHisham MatarUK: Penguin Books, 2017Pp.
Apr 21,2016
AMMAN — In her latest book, author Janset Berkok Shami reminisces on 16 years of friendship in Amman with iconic Turkish artist Fahrelnissa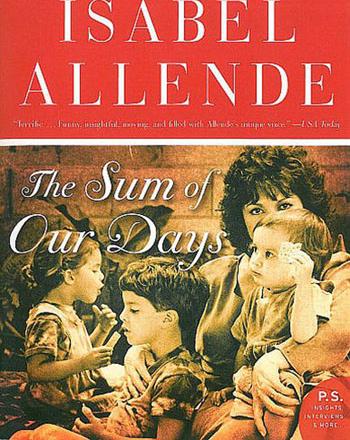 Nov 16,2014
This is the sequel to "Paula", the memoir Isabel Allende wrote in response to the tragic death of her daughter in 1992. 
Newsletter
Get top stories and blog posts emailed to you each day.