You are here
Robotic-assisted surgery: more expensive, but not always more effective
By Reuters - Nov 14,2017 - Last updated at Nov 14,2017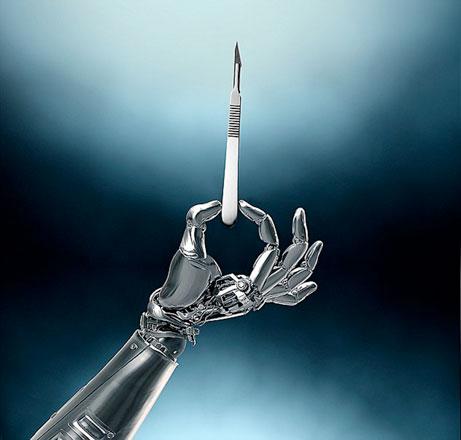 Photo courtesy of gizmocrazed.com
Robotic-assisted surgery is much more expensive than other minimally invasive surgeries, but it does not improve outcomes of surgery for kidney tumours and rectal cancers.
"The rapid increase in costly robot surgery in lieu of laparoscopic surgery without a definite advantage for the patient is a problem that can be applied not only to the urological field but also to the entire surgical field," Dr In Gab Jeong from University of Ulsan College of Medicine, Seoul, Korea told Reuters Health by e-mail. "This may lead to a huge increase in the cost of medical care that can be a significant burden on the healthcare system."
In robotic-assisted surgery, the same instruments used in laparoscopic surgery are connected to a robotic device that allows for 3-dimensional visualisation, greater range of motion of the instruments, and improved ergonomics for the surgeon.
Extensive marketing and competition among hospitals have led to widespread use of robotic surgery for a broad range of procedures, but it remains controversial because of its increased costs and lack of evidence of improved outcomes compared with non-robotic minimally invasive approaches.
In a study reported in the Journal of the American Medical Association, Jeong's team used a US database to compare outcomes and costs of robotic-assisted surgery versus laparoscopic surgery for extensive kidney surgery.
In 2003, robotic-assisted surgery accounted for 1.5 per cent of operations in this setting; by 2015, it accounted for 27 per cent of surgeries. Laparoscopic surgeries declined in parallel during that period.
After taking a variety of factors into account, robotic-assisted surgery had similar rates of major complications, blood transfusions, and prolonged hospital stays as laparoscopic surgery.
But robotic-assisted surgery costs averaged $2678 (2272.67 euros) more than those associated with laparoscopic surgery, mainly as a result of longer operating room times and higher supply costs.
"The development and use of robotic platforms might be helpful in patient care," Jeong said. "However, scientific research on cost-effectiveness and safety has sometimes not been sufficiently conducted, and it is rapidly spreading in the medical field due to various reasons, such as marketing of the company, patient's preference for the latest technology, and recommendations of the hospital/doctors."
In a second study in the same issue of the journal, Dr David Jayne from St James's University Hospital, Leeds, UK and colleagues from 29 centres in 10 countries investigated whether robotic-assisted surgery was less likely to require conversion to open surgery, compared with conventional laparoscopic surgery, in 471 patients who were having rectal cancers removed.
The average surgery time was 37.5 minutes longer in the robotic-assisted group than in the conventional laparoscopic group, but the robotic devices did not reduce the need to convert some of the operations to open surgery.
Nor did the robotic devices reduce complication rates, either during the procedure or within 30 days after the procedure.
As in the kidney surgery study, healthcare costs were significantly higher with robotic-assisted surgery than with conventional laparoscopic surgery, by an average $1132 (961.32 euros).
"Robotic surgery is a technical advance in minimally invasive surgery, but the current robotic system is too expensive to justify its unselected use in rectal cancer," Jayne told Reuters Health by e-mail. "There is a need for robotic systems to be competitively priced to enable advanced surgeries, such as rectal cancer surgery, to be cost-effective."
"The area of robotic surgery will change appreciably in the near future as other manufacturers bring robotic surgical systems onto the market," he said. "This will open up competition and should push costs down."
"Whether robotic-assisted surgery for some procedures represents 'value' for either the individual patient or the health care system is unlikely," writes Dr Jason D. Wright from Columbia University College of Physicians and Surgeons, New York in a related editorial.
"From a policy perspective, robotic-assisted surgery exemplifies the difficulty of balancing surgical innovation with evidence-based medicine," he concludes. "Both the generation of high-quality evidence evaluating new procedures and then the utilisation of this evidence to guide practice should remain priorities for surgical disciplines."
Related Articles
May 07,2016
Surgery, a profession filled with great hands, quick minds and big egos, may have a new star in its midst.The Smart Tissue Autonomous Robot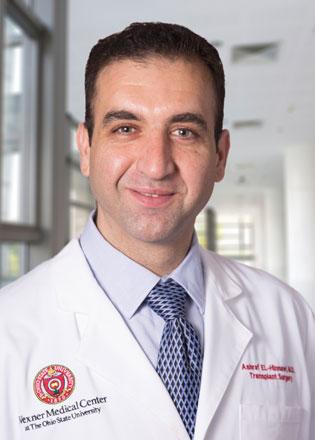 Jul 04,2016
AMMAN — A Jordanian surgeon was part of a groundbreaking medical team that recently performed a lifesaving lung and kidney transplant in the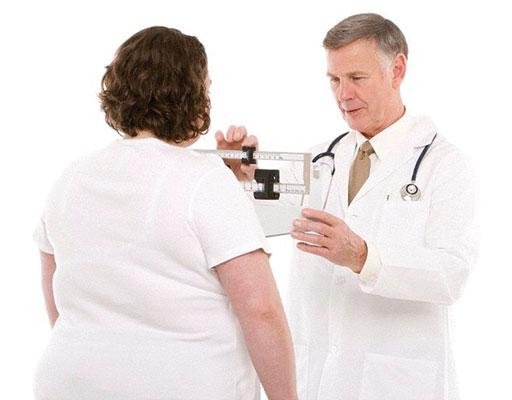 Jan 17,2018
Bariatric surgery has become the medical profession's go-to solution for meaningful weight loss, and new research shows why: It saves lives.
Newsletter
Get top stories and blog posts emailed to you each day.