You are here
Seeing America anew
By Sally Bland - Mar 24,2019 - Last updated at Mar 24,2019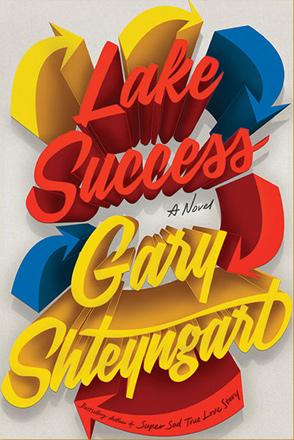 Lake Success
Gary Shteyngart
New York: Random House, 2018
Pp. 338
With fast-paced, multilayered prose, author Gary Shteyngart takes the reader on a road trip from New York to California, from the ultra-luxury, crass materialism and white male privilege of the 1 per cent in Manhattan's finance-capital circles, to more ethnically and class-diverse milieu in the south and southwest.
Though there are intriguing, colourful descriptions of many people and places, the real focus is on the respective self-concepts of the anti-hero, Barry, and his wife, Seema, and on the contradictory 'post-modern' reality of the United States today. This novel could not be timelier, as the plot stretches from the summer of 2016 into the fall, parallel to Donald Trump's presidential campaign and election victory.
One may wonder why the book is titled "Lake Success", for most of the story reveals the two main characters' lives in free-fall, spiralling downward (notably parallel to Trump's upward spiral).
When multimillionaire Barry steps on a Greyhound bus in New York, minus cellphone and credit cards, he is escaping a domestic scene he can't handle — Seema's scorn and his son's severe autism. This is a man trying desperately to return to his hopeful youth by reconnecting with his college girlfriend. There are also mounting clues that he is running from the law, for his hedge fund has engaged in morally and legally reprehensible practices to stay afloat.
Observing his behaviour with the people he meets on his trip, and the memories he recalls, one sees that Barry is obsessed with success and self-delusional enough to believe that he has been successful in his life. The bigger question of what constitutes success is an implicit theme throughout the novel.
Barry is also obsessed with making friends and imagines chance encounters and casual conversations to be the beginnings of meaningful relationships. On the Greyhound bus, almost everyone he meets is African- or Mexican-American, and he imagines that he can mentor or "help" them, when what he really wants is a boost to his ego or, in some cases, sex. Even his sincerest efforts, such as trying to relate to his son or to resurrect his relationship with his college lover, are stymied by his failure to see that the other person perceives things differently.
Many of his experiences should teach him that money can't buy love or happiness, but he doesn't seem to get it. The plot, however, shows that Barry's delusions have a base in reality: most often, wealth does indeed protect the ultra-rich from being held accountable for their transgressions.
Barry's cross-county adventures give the author a chance to survey modern-day America, and it is found to be a study in contrasts. While the crassness, excessive spending and financial manipulations of the ultra-rich can only disgust, there are many examples of positive action and social solidarity among the middle- and lower classes, especially among those who identify as progressives. On the one hand, racism and sexism are the rise, let out of the closet by Trump's campaign, but on the other hand, many communities have become more ethnically diverse and harmonious.
Left behind in New York, Seema is hardly less dependent on wealth; she too wants a new life, yet she is more flexible than her husband and works hard to understand what it means to be a good mother to an autistic child, making her all the more unforgiving of Barry's faults: "if only he could love his son as much as he wanted to control his own pain", she opines. (p. 162)
For all the serious topics involved, Shteyngart tells his story with sly wit, making "Lake Success" at times hilarious. A few facts about the author's background make the book all the more amazing. Shteyngart was born in Leningrad when there was still the Soviet Union. His family migrated to the New York when he was seven, but English was not the language of their home, making his impeccable, evocative, sometimes rollicking, prose all the more remarkable.
Perhaps this background gives Shteyngart a special lens for observing US society and for describing it in a unique way. His descriptive powers are immense; he is able to pin down a character's class status with a brand name, and to create nuanced characters, such as Barry, whom one alternately loves, hates and pities. The author is known for satirical writing, but this novel only partly relies on that device. While the super-rich and racists are subjected to his satirical pen, others are presented with empathy. Basic human issues, like love, loyalty, family and the challenges of having an autistic child, are addressed with great seriousness. "Lake Success" is a defining novel about the America of today, both fun and sobering to read.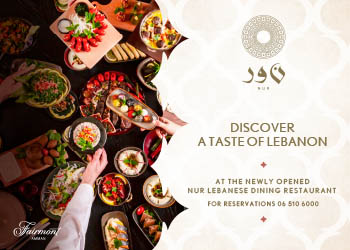 Newsletter
Get top stories and blog posts emailed to you each day.