You are here
Short cuts
By Nickunj Malik - Jul 12,2017 - Last updated at Jul 12,2017
After receiving wonderful farewell parties from my dear friends in Amman because of my impending relocation, I am back to writing my column and it is business as usual. I am behaving as normally as possible but it is difficult to, manoeuvre around the huge cardboard boxes that are currently blocking large parts of my home. The professional packers arrive tomorrow, but I have done more than half their job by now.
To distract myself, since morning I have been trying to ''straighten my hair in a few minutes''. I know I have fairly straight hair already and I do not really need to make it more so, but this advertisement of a magical hairbrush popped up in my spam mail, and instead of deleting it like I should have, I decided to read it till the very end.
It was one clipping of a happy woman who runs a hairbrush through her huge mass of unruly wavy curls, which within seconds turn smooth as silk. "Straighten your hair in a few minutes," said the tagline even though the model achieved the results in the blink of an eye. I was fascinated and decided to buy the product immediately.
You must have realised by now that I am one of those gullible people who watches every YouTube video that teaches face contouring or cellulite controlling. Following one demonstration made the sides of my face and nose look patchier than the rest of it and the other gave me bluish bruises from the suction cup, but that is not the point. The idea is to enthusiastically follow what our nuns taught us in school, which was, ''nothing ventured, nothing gained''.
Incidentally, I always wonder at the personal lives of these mannequins who are portrayed as looking overjoyed even when they are doing dull household chores like vacuum cleaning or clothes washing. Are they really as cheerful as they are made out to be? Don't they have any grievances? How do they manage to hide their sorrow? The last time I had a quarrel with my husband I sat through an entire event wearing big sunglasses and snivelling into my handkerchief like a tormented housewife, but here I digress.
Soon, the particular hairbrush is procured and I run it over my head in the exact manner that is depicted in the recording. It comes with many features such as a two in one handle and straightener that leaves the hair smooth while also doing the work of a dryer, a three-year warranty, is tangle-free, provides 1000 watts of power, and has a slimmer design to make it compact enough to fit anywhere.
Right! It claims to be perfect and is designed by busy women for busy women, the pamphlet explains. "The copywriter sounds like a copycat of Abraham Lincoln's definition of democracy but no one can be busier than I am at this precise moment", says the voice in my head.
To use it one has to simply switch it on and start brushing. I do precisely that and a strong whiff of something burning assails my senses immediately. I am horrified to see the ends of my hair singe before my astonished eyes.
"Strange smell!" my spouse announces as he walks into the room.
"What?" I exclaim.
"Short circuit somewhere?" he queries.
"Like an electrical fuse?" I swing my singed strands away.
"You burnt your hair!" he notices finally.
"Well, it is the latest style you know," I explain.
Related Articles
Mar 09,2016
I have often wondered, for no particular reason, that if I ever met my mother again, would she be able to recognise me?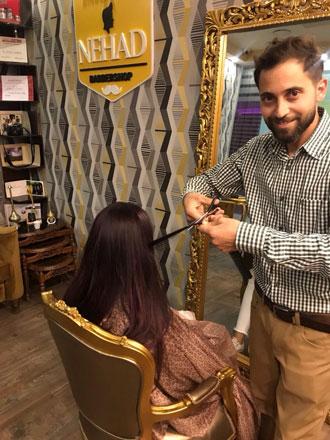 Oct 26,2017
AMMAN — An initiative aimed at instilling hope and happiness in the hearts of child cancer patients through providing natural hair wigs will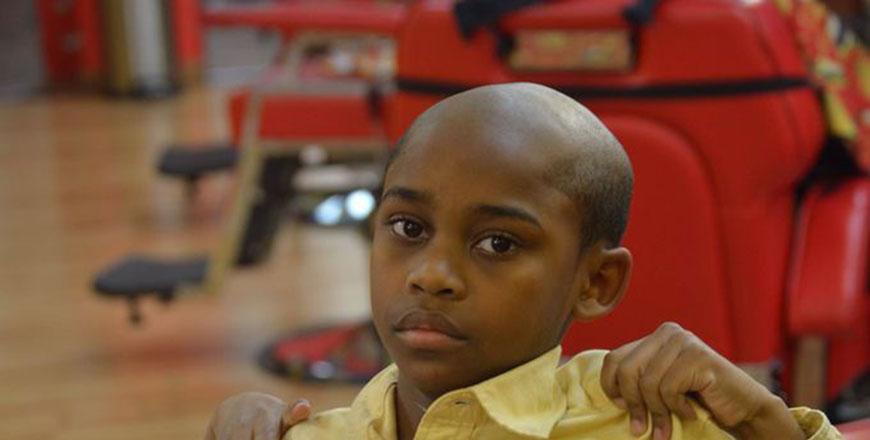 Jun 13,2015
NEW YORK — Russell Fredrick's middle son was 12 when he wouldn't quit playing around in class and ignoring his homework, so the barber did w
Newsletter
Get top stories and blog posts emailed to you each day.