You are here
Is technology dehumanising?
By Jean-Claude Elias - Jul 19,2018 - Last updated at Jul 19,2018
Each time there is a breakthrough in high-tech, each time we discuss social networking or talk about the online tools we have gotten accustomed to and cannot live without anymore, we unmistakably come to think of how dehumanising it has all become. Is technology really to blame or are there other factors, other reasons that are making our world colder?
The fact is there are precedents that date back to the past century, well before the advent of digital high-tech and the web, and that constitute early warnings of the dehumanisation of society. If only to cite two of these classic literary warnings: George Orwell's "1984" and Aldous Huxley's "Brave New World". These great works are frequently referred to in discussions and serve as "proof" that technology is to blame, in a general manner.
What we are already experiencing is enough in terms of social impact. It is an accepted fact that e-mail, Facebook, WhatsApp, online shopping, and the like keep people apart and contribute to making friends that are but virtual, not real. Living and working online certainly reduce the human contact. But many consider that the best — or the worst if one prefers — is yet to come, with driverless cars, robots that will take care of the house cleaning chores and surveillance cameras absolutely everywhere.
On the other hand the list of benefits that technology has brought us is miles long, if only in a spectacular manner in the fields of surgery, medical imaging, telecommunication and last but not least entertainment. Some 12 football world cups ago (i.e. in 1970…) I watched one of the very first live satellite broadcasts of the final, between Brazil and Italy, on a black and white, small, ridiculous CRT TV. Although the actual broadcast was in colour, and for the very first time, colour TVs were not yet commonly found in homes. The image quality was so poor that some moments it was hard to tell one team form the other.
Last Sunday the glorious high-definition stunning images of the World Cup final in Russia, watched on large LED screens made each and every one truly love and appreciate technology, allowing us to live the moment as intensely as if we were in the stadium. Not to mention the availability of the instant Video Replay feature that gave France their penalty kick!
So again, and whereas each aspect of technology can legitimately be debated, examined and weighted, the advantages overwhelmingly exceed the disadvantages. This is a certainty.
Perhaps what is dehumanising our society is more obvious than that and does not require deep analysis of technology and its impact. Could it simply be our planet getting over-populated? Too simplistic to be true? I think not. Sometimes the right explanation is so obvious, so simple that we fail to see it or do not accept it. And yet, it does not require a PhD in any science to realise that when their number grows the relationship between people gets colder, worse, less friendly. A nice dinner between three couples certainly is cosier than a party of 50 people or more. This has nothing to do with technology.
I came to live in Amman in 1980. I remember that back then 95 out of 100 drivers were courteous, cool and friendly — in my personal estimate. Today the number is much, much less! This is simply because in 1980 there were 100,000 registered cars in the country, compared to 1.3 million in 2014 (source: The Jordanian Drivers and Vehicles Licensing Department). It is unofficially estimated to have reached 1.6 million this year.
With 16 times more vehicles on the roads, drivers can perhaps be excused when they have a less "humane" attitude. Again, it is not technology but the increase of the population that is dehumanising society. Actually if technology did not bring them GPS, good in-car music, wireless mobile telecommunication, and most importantly great cars that are infinitely more comfortable and safer than before, drivers' attitude on the road would have been worse.
So instead of accusing technology of dehumanisation, we should perhaps be grateful to it for making our life more pleasant, realising at the same time the unavoidable, multiple negative impacts of the population increase.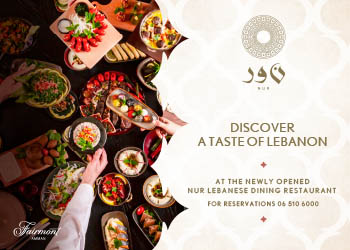 Newsletter
Get top stories and blog posts emailed to you each day.