You are here
Teen sexting more common than you think
By Reuters - Mar 01,2018 - Last updated at Mar 01,2018
Photo courtesy of city.fi
At least one in four teens are receiving sexually explicit texts and e-mails, and at least one in seven are sending sexts, a new study suggests.
Sexting can be a healthy way for young people to explore sexuality and intimacy when it is consensual, said lead study author Sheri Madigan of the Alberta Children's Hospital Research Institute and the University of Calgary in Canada. The trouble is that when it is coerced, or when sexts are shared without permission, it can feel a lot like cyberbullying, with many of the same dangerous mental health consequences.
More than one in 10 teens are forwarding these sexts without consent, the study found. And roughly one in 12 teens have had sexts they sent shared without their permission.
"Today's teens often do not separate their online and offline lives — it is all the same to them," Madigan said by e-mail. "This is hard for parents to grasp."
Most teens do not report sexting at all, and those who do send or receive sexually explicit messages, videos or images tend to be older, researchers report in JAMA Paediatrics.
Researchers examined data on sexting habits from 39 previously published studies with a total of 110,380 teens. Participants were 15 years old on average, although they ranged in age from about 12 to 17.
Because kids today typically have a smartphone by the time they are 10 years old, parents should address sexting as part of any early conversations they have with kids about practising safe sex and protecting their privacy online, Madigan advised.
"It can be helpful for parents to think about sexting in the same way they think about sex," said Elizabeth Englander, author of an accompanying editorial and director of the Massachusetts Aggression Reduction Centre at Bridgewater State University.
Rather than forbid sexting outright, parents should be teaching children to consider the consequences of doing it and help kids understand how to resist pressure to do anything that makes them feel uncomfortable, Englander said by e-mail.
"Youth think of adults as worriers and as over-estimating risk, particularly when technology is involved, and many will tune out adults who just tell them 'don't do this'," said Lisa Jones, a researcher at the Crimes Against Children Research Centre at the University of New Hampshire in Durham.
"But sexting can be risky, and certainly nonconsensual sharing of explicit images is hurtful and even potentially criminal," Jones, who was not involved in the study, said by e-mail.
The study was not a controlled experiment designed to prove whether or how sexting might cause health problems for teens. Another drawback is that many of the smaller studies in the analysis used different definitions of sexting that made it difficult to determine how often teens are sharing explicit words, videos or photos.
Still, the results emphasize the importance of frank discussions about safe sexting, Jones said.
"Youth need to have adults providing them with accurate information," Jones added.
Related Articles
May 12,2018
Getting teens to put down their phones when they get behind the wheel is no easy task, but a small study suggests that parents may have more
Dec 06,2017
MIAMI — Adolescents who feel their parents rarely express interest in their emotional well-being are far more likely to consider suicide tha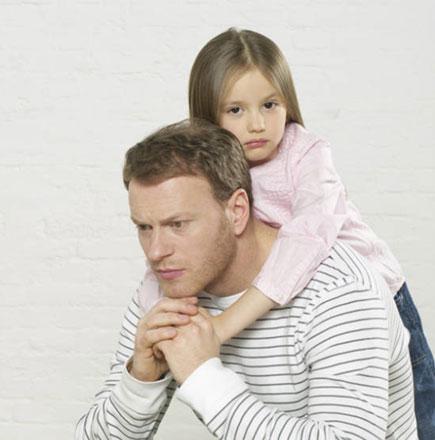 Feb 05,2018
Fathers who show signs of depression may be more likely to have kids who show signs of depression, especially in their teen years, according
Newsletter
Get top stories and blog posts emailed to you each day.