You are here
Volvo S90 T6 AWD Inscription: Tastefully luxurious
By Ghaith Madadha - Sep 03,2018 - Last updated at Sep 04,2018
In a state of veritable design and technology renaissance in recent years, Volvo has always been one of most trusted and respected of car brands. Known for its rugged reliability, utilitarian practicality, innovative technology and obsessive attitude to safety, Volvo has only recently started to cultivate an emphasis on design and desirability.
Launched in 2016 as the second of a new generation of automobiles, the Volvo S90 is the Swedish brand's flagship saloon, and is a complete mid-size premium car that finally has the sort of design and luxury necessary to take the segment's German heavy hitters head on.
Presence and posture
Driven on Jordanian roads in most luxurious trim available for regular wheelbase models and the most powerful non-hybrid engine, the Volvo S90 T6 AWD Inscription delivers a relaxed, effortless big car driving experience. Long, wide and with flowingly rakish roofline, the S90 sits on the road with a classic rear-drive saloon's posture and long bonnet, despite its front-drive derived four-wheel-drive architecture.
Oozing refinement from outside and within, the S90 Inscription's badge, design and attitude is that of a classy and tastefully assertive luxury cruiser without the overtly aggressive aesthetic and obnoxious snobbery of some, and not the forgettable anonymity of others.
With flowing lines and long, wide and road-hugging stance, the S90's fascia is dominated by a wide, upright and chrome-ringed grille with hungry shark-like convex vertical slats and big, bold Volvo insignia above a short overhang. Flanking its charismatic grille, are slim, strongly browed headlights with distinctive 'Thor's Hammer" LED signature to underline its Scandinavian provenance.
With longer rear overhang, the S90's width is accentuated by boomerang style rear headlights framing the rear fascia. Among few cars to look more sophisticated in white, the driven model also featured huge 20-inch alloy wheels to complement its near 5-metre length.
Responsive, capable and consistent
Powered exclusively by a range of turbocharged 2-litre 4-cylinder engines tuned and equipped for different outputs, the most powerful pure combustion engine S90 T6 model gains a supercharger and 65BHP on the next most powerful T5 model.
Developing 315BHP at 5,700rpm 295lb/ft torque over a wide and accessible 2,200-5,400rpm band, the T6 — with the aid of standard four-wheel-drive — also shaves a full second off the T5's 0-100km/h times, and is able to accelerate through the benchmark in 5.8-seconds and onto a 250km/h top speed. Meanwhile, 7.3 litres/100km fuel efficiency is frugal for so powerful a luxury saloon of 1,892kg.
However, more important than headline specifications is how the T6 drives in both outright performance and modest real world consumption when driven gently. Noticeably quicker launching than the T5 model and plenty of competitors, the T6's four-wheel-drive traction allows it to put power to ground more effectively.
Meanwhile, its mechanically-driven supercharger provides the sort of instant lag-free response from idling engine speed that even the better turbochargers can't. Delivering power in a consistent, and abundant sweep from standstill to redline, one can feel a further underlying surge just past 2,000rpm as the T6's turbocharger chimes in at full boost.
Grip and versatility
Responsive from standstill, muscularly flexible in mid-range and eager to redline, the T6 also benefits from a smooth and quick shifting 8-speed automatic gearbox for efficiency and driving versatility. Sending power mainly to the front wheels under normal conditions, the T6's four-wheel-drive system allocates more power rearwards for improved road-holding on slippery surfaces and in wet weather.
On the same twisting, winding test drive route as the S90 T5 front-wheel-drive version, as available in Jordan, the S90 T6 AWD proved more capable and better able to carry speed through corners on the less than ideal, smooth, low traction tarmac.
With good grip on the tarmac, the T6 AWD, however, didn't have to rely on gentler driving to avoid slight rear drifts that would have been caught and controlled quickly by its vigilant electronic stability controls. Instead, the T6 favoured a similar driving style one would adopt with a traditional Audi or Subaru four-wheel-drive platform.
By turning in somewhat early, decisively and tight to the inside of a corner to point it in the desired cornering line, and then coming back on throttle early, the T6 sends power rearwards and digs in to find plenty of traction and grip as it then powers out onto a straight.
Stylish, smooth and smart
Through corners, its steering is well-weighted, quick and precise, with a slightly meatier feel in Dynamic drive mode. Turn-in is tidy and eager for so large a front-derived car, while body roll is well contained. Riding on sophisticated double wishbone front and integral axle rear suspension, the S90 rides comfortably over most of Amman's imperfect tarmac and textures, even with stylish low profile 255/35R20.
However, one felt that these tyres could be firmer than ideal on some particularly sudden potholes and that the S90 would ride yet better with base Inscription specification 18-inch wheels with taller tyre sidewalls for improved suppleness.
Stable and highly refined at speed, the S90 T6 is a natural long distance express with a smooth, comfortable and reassuring ride. Quiet and relaxing inside, the S90's cabin has a hunkered down driving position and high stylish leather dashboard. Ambiance is however airy and classy with dark upper trim contrasted with light open pore wood and tan seats as tested.
Seating is meanwhile supportive and comfortable, and further helps keep one feeling relaxed and civil even through the worst of traffic jams. An object lesson in cabin design, ambiance and material, the S90 Inscription oozes class and elegance.
Kitted with an exhaustive list of convenience, luxury and safety features, the S90 Inscription includes adaptive cruise control, City Safety auto braking and a host of other advance driver-assistance systems.
Of particular interest during test drive were the S90's user-friendly infotainment screen and its blind spot warning system, which was invaluable in dense and unruly Amman traffic. Meanwhile, its 360° parking camera allowed one to manoeuvre and park in spaces otherwise improbably small for so large a car.
TECHNICAL SPECIFICATIONS
Engine: 2-litre, turbocharged, transverse 4-cylinders
Bore x stroke: 82 x 93.2mm
Compression ratio: 10.3:1
Valve-train: 16-valve, DOHC, direct injection, variable valve timing
Gearbox: 8-speed automatic, four-wheel-drive
Ratios: 1st 5.25:1; 2nd 3.029:1; 3rd 1.95:1; 4th 1.457:1; 5th 1.221:1; 6th 1.0:1; 7th 0.809:1; 8th 0.673:1
Reverse/final drive ratios: 4.015:1/3.2:1
Power, BHP (PS) [kW]: 315 (320) [235] @5700rpm
Specific power: 160.2BHP/litre
Power-to-weight: 166.75BHP/tonne
Torque, lb/ft (Nm): 295 (400) @2200-5400rpm
Specific torque: 203.15Nm/litre
Torque-to-weight: 211.4Nm/tonne
0-100km/h: 5.8-seconds
Top speed: 250km/h
Fuel consumption, combined: 7.3 litres/100km
CO2 emissions, combined: 169g/km
Fuel capacity: 60-litres
Length: 4,963mm
Wheelbase: 2,941mm
Track, F/R: 1,623/1,624mm
Overhangs, F/R: 873/1,149mm
Ground clearance: 152mm
Luggage volume: 500-litres
Unladen weight: 1,892kg
Steering: Speed sensitive electric-assisted rack & pinion
Turning Circle: 11.4-metres
Suspension, F/R: Double wishbones/integral axle
Brakes, F/R: Ventilated discs, 345mm 320mm
Braking distance, 100-0km/h: 35-metres
Tyres: 255/35R20 (optional)
Price, on the road: JD66,000 (as driven)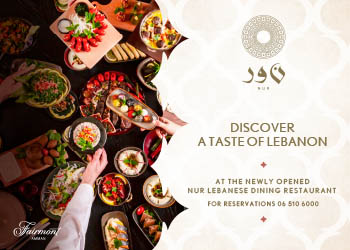 Newsletter
Get top stories and blog posts emailed to you each day.