You are here
When ownership changes
By Jean-Claude Elias - Aug 09,2018 - Last updated at Aug 09,2018
You can be faithful to your friends, your spouse, your family, but what use is it being loyal to technology industry brand names? Especially when these names keep changing hands.
It is common to hear people saying they always use this or that brand and tend to stick to it, be it a car, a computer or even a piece of software. It sometime makes sense for a brand that usually represents a way to work, symbolises a style, and therefore a specific way of doing things that suits your taste and personal preferences — or at least a way you got accustomed to.
But what if all these attributes change when the brand changes ownership, while at the same time the original name is preserved? The history of Information Technology (IT) tells us of several such changes.
Perhaps the most significant such example is that of Skype. The web-based, celebrated voice and video telecommunications application software started in 2003, designed and programmed by a group of engineers from Sweden and Estonia. Over the years it changed hands a few times, including an acquisition by eBay in 2005, before being finally bought by Microsoft in 2011. Headquarters are still in Luxembourg whereas the development division is in Estonia.
Although the base of users loyal — faithful should I say — to Skype has not diminished over the years, many complain of the typical idiosyncrasy that Microsoft has injected in the system and that makes it, well, as authoritarian as Windows for instance, with all that it wants you to do even if you do not want to.
Just a few days ago Microsoft announced it was "temporarily suspending" the release of Skype 8, the latest version of the software, because of a massive insistence by consumers to stay on the classic Skype 7. This time Microsoft has "obliged" to the popular demand! Would Skype have been different if it had remained the property of the Swedes and Estonians, its original makers? No one can tell.
Another popular software has already changed hands three times since it was initially developed; it is Vegas Pro, the excellent video-audio editing programme, the only one on the market able to challenge Avid's ProTools. First launched by Sonic Foundry, Vegas Pro was then purchased by Sony Creative, and has recently been acquired by Magix. For using Vegas Pro, I can confirm that all the changes have always been smooth, and users have never felt anything but benefits and comfortable use. In other words a perfect case of easy, transparent transition of one given IT product from one company to another.
Let us not forget about another great, iconic name that was sold and resold again: Nokia. The Finnish phone maker represented and made the best mobile phones from the very start and until the advent of iOS and Android handsets. Nokia's phone division was acquired by Microsoft (yes, them again…) in 2014. And then HMD Global, a subsidiary of Chinese giant IT firm Foxconn bought Nokia phones from Microsoft. In this example the brand suffered significantly. For although Nokia still makes great, good-looking mobile phones, their current market share has nothing to do with what it was in Nokia's heyday.
As for one of the biggest changes in the industry, the one that involved IBM selling its laptop manufacturing to China, it was probably one of the smartest and most successful moves. For, on one hand the brand name was not kept this time, it was changed as we all know it from IBM to Lenovo, and on the other hand the worldwide acceptance of Lenovo is here to confirm an exceptional success story. Lenovo is now, with Dell, one of the two best-selling and best-performing laptop computers available on the market.
Perhaps it is all about a name change!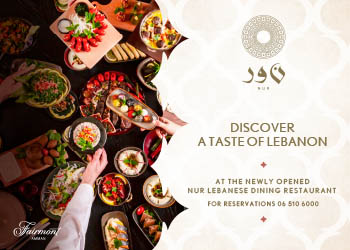 Newsletter
Get top stories and blog posts emailed to you each day.