You are here
Will and resourcefulness
By Ica Wahbeh - May 03,2015 - Last updated at May 03,2015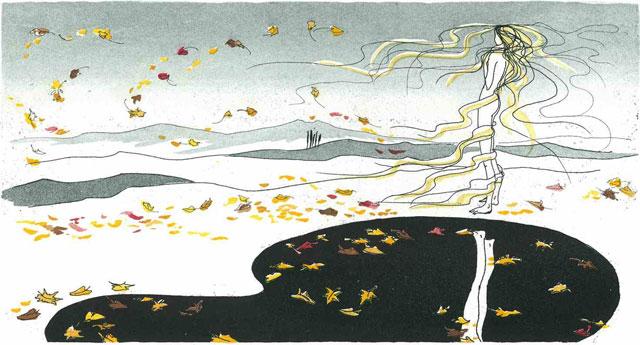 AMMAN — They say the eyes are the mirror of the soul. The eyes of the children painted by Rana Sunaij might be the best illustration of this saying.
They are haunting open books in which one can read innocence, happiness, fear, sadness, abandonment, sweetness but also reproach.
Sunaij and Austrian artist Sabine Pleyel are displaying their works at Wadi Finan Art Gallery in a touching exhibition titled "Striving for Peace".
What else would one strive for in this part of the world where war, civil strife and cruelty wreak havoc on once normal lives and on old civilisations patrimony of humanity?
"My current work is reflective of a humbling experience I had at the Zaatari Camp" for Syrian refugees, says Sunaij, a native Syrian herself (born in Damascus, residing in Amman) who studied art in the US, Egypt, Romania and Austria.
The resilience of women and children, those most "affected by the strife and pain of their environment", their "ability to overcome and persevere through their hardships, their capacity to smile, laugh and have faith in positive change is astonishing", says the artist.
Her oils on canvas render the will and resourcefulness of these children, but also much more: deep scars and the widest range of profound feelings, proof of the sensitivity of the artist witnessing human condition faced with adversity.
The recurring jasmine flowers, clear reference to Damascus, nicknamed the City of Jasmine, both lighten the mood and give hope: for peace, for a better future, for purity, complementing the purity of the children.
The flowers are almost scented, or at least they induce the mind to smell their fragrance.
One such flower, exaggeratedly big, counters the barrenness of the parched, grey soil on which it landed, symbolising life and renewal after devastation.
In a bunch, they are held by a small hand proffering them to an adult's arm in a touching image: the child draws strength from the adult who derives hope from the tender child.
But they also come down like rain, or drop their petals on the children in the paintings, decorative and suggesting hope.
Sunaij captures situations perfectly and renders them through the children's postures: Untroubled, playing with a goat kid; wistful, in a dreamy world of bubbles; sad, behind a curtain of jasmine flowers; startled prisoner of his condition, in striped clothing; scared and shocked, in handout clothes too big for them; happy, as all children should be; and, most poignant, child brides thrown into the world of grown-ups unprepared, against their will and against the laws of nature.
Still, there is hope and the smile of the girl carrying a chipped enamel basin of jasmine flowers on her head captures that beautifully.
Sunaij's children radiate light, love and care-free happiness despite the hardships they live. They no doubt project the artist's desire to see a happy ending to their plight, and they do manage to uplift the soul.
Pleyel, present at the exhibition with inks, etchings, photos of her original works in Vienna and small sculptures, believes that it is "mostly women who possess the necessary vision to engage with courage and efficiency for humanity".
An accomplished artist who studied in Austria, the Czech Republic and Poland, she is also interested in the human condition, a preoccupation best rendered, perhaps, in her two similar sculptures (the original, in Vienna, wood and bronze, the similar one in Amman made of wood and ceramic) presenting a throng of people climbing a wooden branch, higher and higher in search of a different, better, life, of divinity, of a superior condition. Once up, they are faced with the abyss.
Did they reach their destination or are they doomed to nothingness after their Sisyphean climb?
Or is theirs a futile search for peace in a world bent on self destruction?
"For me, the search for peace is deeply rooted in humanness which I express in various ways in my artistic practice.... Questions that come to mind in my creative process are: Where do we come from? Where are we going? And, what will we leave behind?"
Pleyel's delicate, detailed, impressive works will ensure that she leaves quite a lot behind.
As for the other questions, the sculpture mentioned only adds to the mystery; an answer will clearly elude the viewer.
"Having the opportunity to work on a wearable art project that establishes a connection between Jordanian and Austrian women was extremely exciting and a gifting experience," she says in the gallery booklet.
It is an experience the Amman art lovers are no doubt pleased to come across.
The works are on display until May 12.
Related Articles
Sep 05,2016
AMMAN — Inspired by the female identity, Syrian artist Rana Sunaij creates works of art from timeworn furniture to produce functional design
Nov 01,2017
AMMAN — "In a world full of conflict, the beauty of nature remains, and like a flower grows naturally, we are all born free." This is the me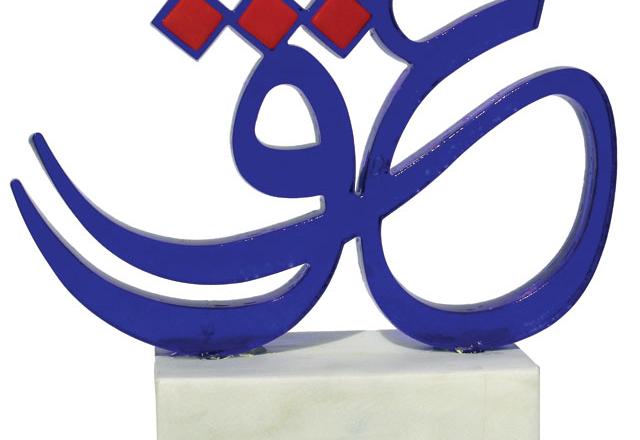 Mar 01,2015
A feel-good sensation embraces the viewer of the works exhibited by Wijdan at the Jordan National Gallery of Fine Arts even before the senses grasp their meaning.
Newsletter
Get top stories and blog posts emailed to you each day.