You are here
Clarifying points
Aug 25,2014 - Last updated at Aug 25,2014
I am writing to clarify certain points about Turkey's stance regarding the ongoing crisis in Syria, to which occasional references are being made in the Jordanian press.
These references are mostly based on some unfounded misinformation circulated in the international media, claiming that Turkey supports terrorist groups or entities and allows passage of members of those groups into Iraq and Syria through its territory.
It must be made clear that Turkey rejects these allegations and sees them as part of an intentional disinformation campaign aimed at misrepresenting its principled stance.
Therefore, objective analysts need to exercise maximum care in referring to this fabricated news as taken-for-granted facts.
The crisis in Syria is, first and foremost, perceived as a source of grave humanitarian concern and serious threat to Turkey's security and internal stability.
As a neigbbouring country, Turkey has been hosting more than one million Syrian refugees and helps many more in Iraq.
In spite of mounting socio-economic costs, Turkey remains committed to continuing to provide food, shelter, education and healthcare to these people.
Throughout the Syrian crisis, a total of 74 Turkish citizens lost their lives and 337 were injured because of mortar shells being fired into Turkey from Syria during the fighting along the border, terrorist attacks linked to Syria and illegal crossings of the Turkish-Syrian border.
Therefore, the above-mentioned allegations are in contradiction with the facts; they fail to acknowledge that terrorism poses a serious threat to Turkey and disregard the sacrifices of Turkish people and security forces in combatting this scourge.
Terrorism and extremism pose a serious threat not only to Turkey but to all the countries in the region and around the world, and must be fought collectively and resolutely.
Turkey has reinforced security measures along its 910km border with Syria in order to combat illegal crossings and continues its open-border policy only for humanitarian purposes.
Turkey maintains a no-entry list compiled from information provided by source countries of individuals who may join extremists in Syria, the relatives of those individuals and international agencies. The no-entry list has grown to 6,000 names.
Since 2011, 1,000 suspected foreign fighters have been denied entry into or deported from Turkey by authorities.
However, strict measures need to be taken in the countries of origin and transit as well, to prevent these individuals from travelling.
Furthermore, the root causes of radicalisation should be effectively addressed in countries of origin.
Extremism is a menace that we all need to confront collectively.
Turkey will continue its efforts to address this matter in a comprehensive manner, which will be in keeping with its position as the co-chair of the Global Counter Terrorism Forum.
Turkey is ready to enhance cooperation and coordination with all partners, friends and allies, and hopes to see the same spirit of cooperation and readiness from other countries, in particular the countries from where foreign fighters come.
Sedat Onal,
Ambassador of Turkey to Jordan
Related Articles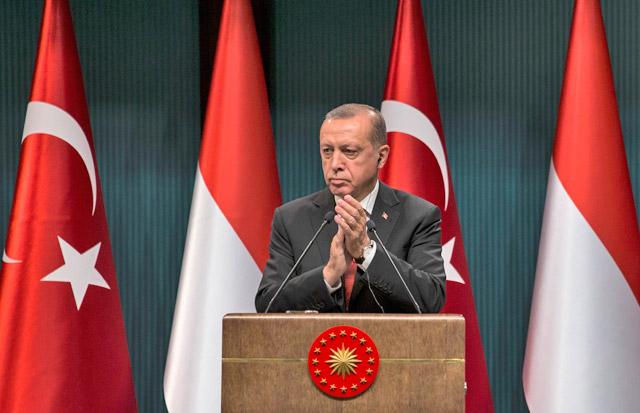 Jul 06,2017
ANKARA — The European Parliament called on Thursday for Turkey's European Union accession talks to be suspended if Ankara fully implements p
Feb 14,2017
ANKARA — Turkey-backed rebels have largely taken control of Syria's Al Bab from the Daesh terror group militants, Turkish Prime Minister Bin
Feb 21,2017
ISTANBUL — Diplomatic tensions escalated between Turkey and Iran on Tuesday as the regional powers traded accusations over their roles in th
Newsletter
Get top stories and blog posts emailed to you each day.