You are here
Real issues
Apr 19,2015 - Last updated at Apr 19,2015
Reading the article "Passengers say public transport drivers' apparel not an issue" (The Jordan Times, April 16, 2015), I could say that I am so happy to be able to hail a taxi that the last thing on my mind is the driver's apparel.
Most important is to arrive at my destination safely with a courteous driver. Hence, apparel is not an issue for me.
However, I would like to share what I deem to be an issue.
People who drop tissue, candy and potato chip wrappers, etc., in the street, as well as the merchants who throw empty cartons to the kerb, leaving the wind to blow these items everywhere, are those who should be fined.
Also, I am not pleased to see a tourist bus pulling up at a restaurant whose front is littered with trash.
I want tourists to go back with only good news about Jordan.
I love Jordan very much, and I want to see its amazing architecture, modernity, tourist attractions and beautiful people relate with clean streets.
Garbage containers at street corners would be a big encouragement for people to use for their litter.
Over time, fines would pay for the garbage containers, and after people are warned and fined, they will learn quickly that we must all strive to keep Jordan clean and beautiful.
T.Y. Nelson,
Madaba
Related Articles
Apr 16,2015
A traffic ticket related to public transport drivers' apparel sparked debate among passengers and sector representatives on Thursday.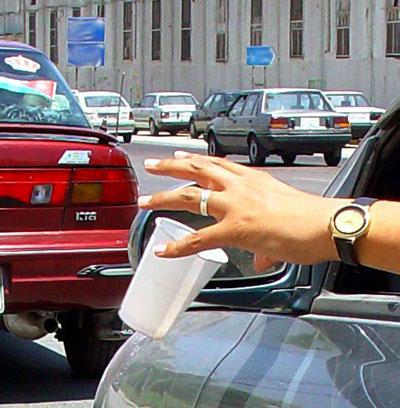 Nov 17,2014
The number of environmental violations in the capital is rising, a municipal official said on Monday, noting that infringements are mostly registered in areas that witness traffic congestion.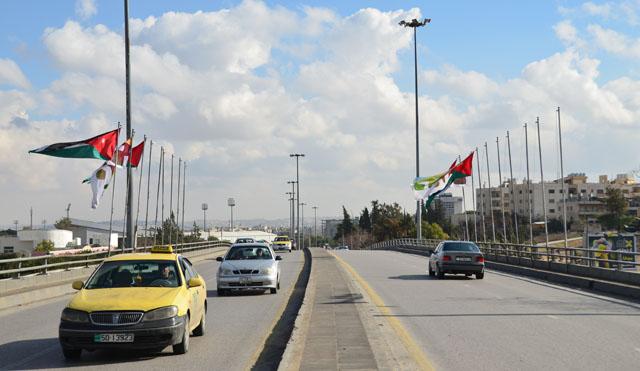 Jan 17,2015
Over 80 per cent of the capital's bus and service cab operators have obtained the new fare permits from the Greater Amman Municipality's (GAM) public transport operations department, a municipality official said on Saturday. 
Newsletter
Get top stories and blog posts emailed to you each day.