You are here
'Suspicious' taxes
Sep 14,2014 - Last updated at Sep 14,2014
When I dine in restaurants in Amman I often feel like I am being ripped off by owners or managers.
In many cases, itemised bills make no sense at all, raising my suspicions.
In many restaurants, the bill adds a donation without asking for customers' permission, such as for the King Hussein Cancer Foundation.
As this item is added the bill in the last moment, in many cases people fail to realise that their money was taken rather than them donating voluntarily.
Restaurants never ask, nor give notice to, customers before the final bills is handed over to the client.
So far, not a single manager or owner showed me any proof that the money collected really goes to the above foundation (you may not believe it, but I actually requested these documents).
Regarding the 10 per cent mandatory service charge, I asked some employee in restaurants and cafés if they ever got their shares, and most of them said they never received any part of those service charges taken from customers.
This means that this sum goes into the owner's greedy pocket.
Of course, not every restaurant or café owner follows this practice, but many keep those service charges collected from customers for their benefit, not for poor, underpaid, hard-working serving employees.
At the same time, the additional 16 per cent sales tax, which should be included in the menu price, makes me more uncomfortable as, eventually, one ends off paying 30 per cent more than the bill's total.
Yes, over 30 per cent more than the price shown in the menu.
I wonder if the government knows about this and allows this practice in the service industry of this country.
This suspicious way of billing discourages me from dining out.
I believe that the government should take action regarding this unreasonable way of billing in restaurants.
Joseph Sou,
Amman
Related Articles
Mar 21,2018
AMMAN — Several restaurants in Amman are set to offer menus in Braille thanks to an initiative launched by the Higher Council for the Affair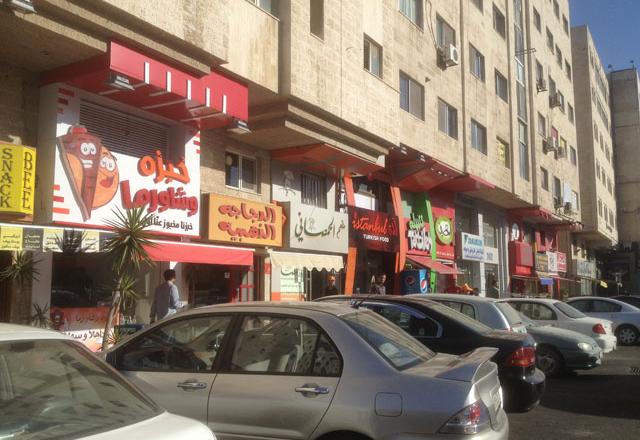 Sep 11,2014
As Jordanian consumers are spending more on eating out, hundreds of restaurants are opening every year.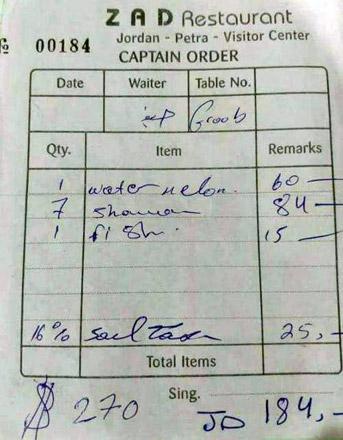 Aug 17,2017
AMMAN — The Petra Development and Tourism Region Authority (PDTRA) on Wednesday decided to extend the closure of a tourist restaurant over a
Newsletter
Get top stories and blog posts emailed to you each day.