You are here
'Unreasonable'
Mar 19,2017 - Last updated at Mar 19,2017
The article "Donald Trump's little women" (The Jordan Times, March 10-11, 2017), written by Francoise Girard, the president of the International Women's Health Coalition, is a chilling wake-up call to all women everywhere, particularly in America, because it is their president who is responsible for an executive order that extensively affects women's health and other health services in countries that receive US funding.
The gag rule first introduced by president Ronald Reagan was specifically withholding funds for any organisation that provided abortions or even talked about abortions.
Now Trump created a version that also denies funding for HIV and AIDS patients, maternal and child healthcare, tuberculosis and nutrition programmes. Worse yet, it will diabolically withhold information to people seeking knowledge about their sexual and reproductive health.
Whatever one may think about abortion from a religious, legal, moral or cultural point of view, a reminder of a few historical facts may be in order.
Abortions have been performed for thousands of years. Also, mankind has used various contraception methods for centuries with considerable success.
Certainly contraception is the ideal method to prevent an unwanted pregnancy. Abortion as an alternative method of birth control is definitely not recommended medically. It is a dangerous and serious health threat to women. So, when abortions are illegal and a woman chooses to get one because of social or other restraints, she has no option but to get what is known as a "back alley" abortion, which often puts her life at risk.
It was not until the mid-1800s that some US states began to make abortions illegal. Until then it was not a legal issue.
The reasons for this action were twofold: fear that the children of immigrants would soon dominate the population of America (does this sound familiar?); the medical profession in those states wanted to stop the use of midwives so that doctors could take over the fees that would otherwise go to midwives for their services.
Then, in 1873, a law known as the Comstock Act was passed that put a ban on contraceptives and made it a federal offence to disseminate birth control articles or literature. Anthony Comstock was able to persuade the US Congress to pass this law making birth control a federal crime — the first law of this kind passed in the Western world.
In 1916, Margaret Sanger opened the first birth control clinic and was subsequently arrested under the Comstock Act. She spent about 30 days in prison and, ironically, the publicity surrounding her arrest, trial and appeal set off birth control activism, which soon led to the establishment of Family Planning Clinics.
In 1973, the Roe vs. Wade case concluded that abortion is legal in the US.
Knowledge of reproductive health issues and birth control methods is essential in any society, and of particular importance to women's health.
Abortion is a medical concern. Making it a political or legal issue is stupid, unjust, unreasonable and puts America and developing nations reliant on USAID funding back into the dark ages.
Trump's agenda will adversely affect the health of not only women, but also of children, families, communities and nations.
The millions of dollars spent on improving sexual and reproductive health, the countless hours of effort and dedicated work by professionals and lay people will be flushed down the drain as we watch the increased rate in mortality and morbidity.
Ann Hutchison Sawalha,
Amman
Related Articles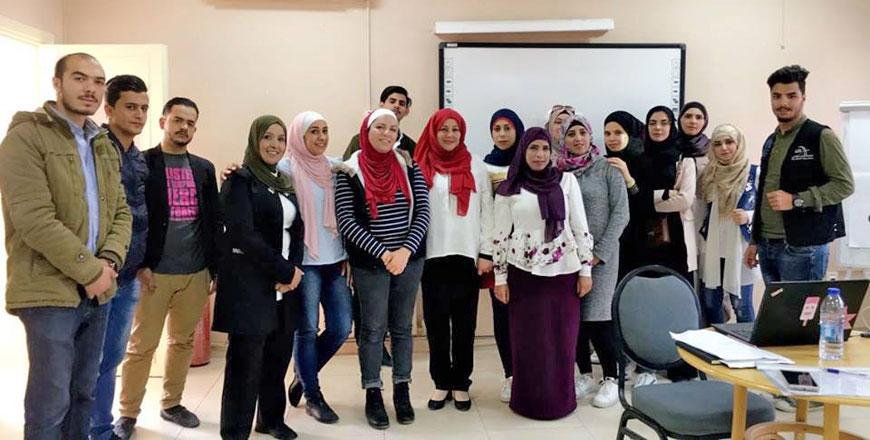 May 12,2018
AMMAN — The Jordanian Hashemite Fund for Human Development (JOHUD) has partnered with Harvard's T.H.
Aug 24,2016
AMMAN — Traditions, early marriage, lack of awareness and societal pressure are the main challenges in providing reproductive health service
Aug 11,2014
Iran's parliament has voted to ban permanent forms of contraception, the state news agency IRNA reported, endorsing Supreme Leader Ayatollah Ali Khamenei's call for measures to increase the population.
Newsletter
Get top stories and blog posts emailed to you each day.