You are here
'At the forefront of the world, advanced nations have a lot to learn from Jordan' — UNIDO
Private, public sectors lead global shift towards cost-effective, eco-friendly cooling technologies
By Abdul Rahman Bazian - Mar 19,2019 - Last updated at Mar 20,2019
Environment Minister Ibrahim Shahahdeh (centre), Petra Vice Chairman and President of the Jordanian Exporters Association Omar Abu Wishah (right) and UNIDO Industrial Development Officer Riccardo Savigliano (left) shake hands after signing a funding agreement on Tuesday at the Le Royal Hotel in Amman (Photo courtesy of UNIDO)
AMMAN — Jordan's private and public sectors are leading the industrial transition worldwide towards new, cost-effective and eco-friendly cooling technologies, a UN Industrial Development Organisation (UNIDO) official told The Jordan Times on Tuesday.
Riccardo Savigliano, UNIDO's industrial development officer for CO2 technologies and "Sustainable Food Cold Chain" project in Jordan, said "Jordan has succeeded where other more advanced countries have failed."
"It takes a certain kind of crazy, a good kind of crazy, and a lot of bravery to take such leaps into what may seem as uncharted territories," he said.
"The world has a lot to learn from Jordan," Savigliano added.
The event on Tuesday featured the successful transition of the Jordan Armed Forces-Arab Army's (JAF) Al Salam Hypermarket from traditional refrigerating systems to an all-new CO2 transcritical refrigerating system.
The new system uses the natural gas, CO2, which is recycled from industrial facilities, as a refrigerant in a cooling apparatus that saves nearly 30 per cent in energy, and emits zero gases into the atmosphere, according to the presentation.
Seven agreements were signed during the event aiming to replace environmentally unfriendly product components with CO2-based and eco-friendly substitutes.
When asked about the impact these agreements might have on Jordan, Environment Minister Ibrahim Shahahdeh said that they hold a lot of much potential for development and the economy.
"The impact of enabling the shift towards CO2-based cooling technologies is threefold. One, of course, is the developmental and environmental aspect, not to mention the jobs it could create. The other two, since we're talking economy, include reducing the costs of industrial inputs by reducing the costs of power and energy, and reducing waste of agricultural produce," he said.
This reflects positively on the competitiveness of Jordanian businesses and industrial facilities, the minister added, as well as the foodstuff and produce sectors.
The JAF's switch to the CO2 refrigerating system is not the first of its kind worldwide, according to Professor Armin Hafner, UNIDO's senior project adviser.
"China has two such installations, and Russia has only three", which puts Jordan way up there, among leading countries in the world to adopt such technologies, he said.
Al Salam's installation is the first in the Middle East, officials at the event said.
The ceremony also featured the signing of seven agreements to replace environmentally unfriendly components with CO2-based and eco-friendly substitutes.
One of those agreements is the first of its kind in the world.
UNIDO and Petra Industrial Engineering Co. signed a deal to fund the development of an entirely new HVAC (heating-cooling) system that uses propane instead of the traditional cooling gas.
"Petra is the first company in the world to develop and integrate this technology into the HVAC industry," said Savigliano.
Petra's innovation entails the development of large commercial unitary rooftop AC units that use the natural propane gas.
To facilitate the development of Petra's new technology, the UN Environment Programme will provide $1.67 million in funds via UNIDO, under the agreement signed on Tuesday, Petra Research and Development Manager Samir Fetiany told The Jordan Times.
"This requires comprehensive technical development. It is not just replacing one gas with another. The entire system has to be developed to meet the pressure and other specifications and requirements of the new technology," Fetiany added.
He said that 67 per cent of the new system will be produced in Jordan.
"Any product that is over 40 per cent manufactured domestically is considered, by world standards, a national product. Ours is well above that," he explained.
"We went to other countries, in Europe even; many were hesitant to do what the army here was ready to do," Savigliano said.
"If implemented on a large scale, these technologies can significantly reduce the overall costs of both industrial manufacturing and agriculture," Shahahdeh underlined.
According to Savigliano, 40 per cent of the world's produce is wasted due to a lack of refrigeration.
"With affordable, profitable technologies, we can — if we all work together — reduce waste to around 10 per cent," he noted.
"Upfront costs may be a bit higher than the costs of installing traditional cooling and HVAC systems, but overall, the costs are minimised by the overall savings of installing these new technologies," Hafner said.
The systems also produce hot water as a by-product of their operation.
Similar technologies were developed for domestic use, for example in Japan, where there are 5 million units installed, according to the senior adviser.
"So you get hot water, all day, all year long, for free," he said.
"CO2-based cooling technologies are [also] remarkably profitable," Savigliano noted.
A presentation held during the event showed that the JAF had saved up to 32 per cent on its cooling energy costs in just seven months — March through September 2018.
Zero food was lost to waste, and no maintenance costs have been incurred since the installation of the CO2 refrigerating system.
The technology demonstration project, at Al Salam, was funded by the Climate and Clean Air Coalition (CCAC), a statement sent to The Jordan Times said.
Six other companies signed agreements with UNIDO at the event, to substitute the ozone-depleting substances in their insulation spray foams with CO2-based components.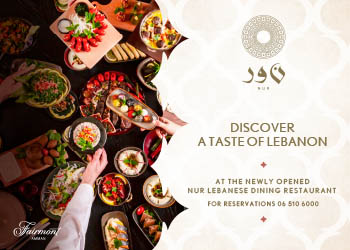 Newsletter
Get top stories and blog posts emailed to you each day.