You are here
'67 cases of HIV/AIDS recorded among guest labourers in 2018'
By JT - Jan 03,2019 - Last updated at Jan 03,2019
AMMAN — The Ministry of Health has recorded 67 cases of HIV/AIDS among guest labourers during the first 11 months of 2018, the Jordan News Agency, Petra, reported on Thursday.
Among those affected by the disease, 25 were Ugandan nationals, while 10 cases were recorded among Egyptian nationals.
Foreigners who test positive for HIV/AIDS are sent back to their countries, while the Health Ministry covers the medication required for Jordanians, regardless of the cost from its budget.
Head of the Pulmonary Diseases and Guest Workers Health Department Ibrahim Badwan said that preventive measures taken by the department also led to the discovery of 199 tuberculosis cases, out of the 333,494 people who underwent routine tests at the department's clinics and centres to complete residency procedures.
Badwan also said that 15 Ugandan nationals were found to be affected by the hepatitis C virus, and 14 cases were discovered among workers from the Philippines.
The official pointed out that Jordan is among the bottom 10 countries in the region when it comes to the rate of tuberculosis cases, as in 2017, when 2.3 Jordanians out of every 100,000 were affected by the disease, with the total number of affected Jordanians reaching 119.
He added that undiagnosed cases among refugees and labourers represent the largest threat, estimating that the diagnosed cases of tuberculosis among Syrian refugees do not exceed 50 per cent of the total affected population in the Kingdom.
Badwan highlighted the role of preventive measures in discovering the cases, despite the high cost of medicine and shortage of staff, adding that the costly treatment of tuberculosis for Syrian refugees and guest labourers has a negative effect on the programme to combat the disease.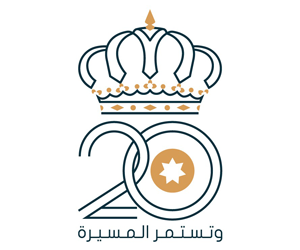 Newsletter
Get top stories and blog posts emailed to you each day.