You are here
'109 tuberculosis cases detected among Syrian refugees'
By Khetam Malkawi - Mar 12,2014 - Last updated at Mar 12,2014
AMMAN — A total of 109 tuberculosis (TB) cases have been detected among Syrian refugees in Jordan so far, a Health Ministry official said on Wednesday.
Khaled Abu Rumman, director of the National Programme to Stop TB, said 40 of the total cases were diagnosed among residents of the Zaatari Refugee Camp, while the rest were among those living in host communities.
In addition, four of the cases were diagnosed as multi-drug resistant.
Abu Rumman said the ministry supervises the medication of all refugees diagnosed with TB as part of the "Public Health Strategy among Syrian Refugees" launched earlier this year.
He noted that the strategy — launched in cooperation with the International Organisation for Migration, the World Health Organisation (WHO) and UNHCR — seeks to reduce TB transmission among Syrian refugees.
The official told The Jordan Times that even before the refugee crisis started in 2011, the prevalence of TB among Syrians was 24 cases per 100,000, while in Jordan the rate is six per 100,000 people.
"We also believe that there are more than the 109 TB cases we have diagnosed among Syrians in Jordan," Abu Rumman added.
He noted that the transmission of TB is high among Syrian refugees due to their living conditions and the interruption of the TB prevention programme in Syria because of the crisis.
TB is an infectious bacterial disease caused by Mycobacterium tuberculosis, which most commonly affects the lungs, according to WHO. It is transmitted from person to person via droplets from the throat and lungs of people with the active respiratory disease.
In healthy people, infection with Mycobacterium tuberculosis often causes no symptoms since the person's immune system acts to "wall off" the bacteria.
The symptoms of active TB of the lung are coughing, sometimes with sputum or blood, chest pains, weakness, weight loss, fever and night sweats. Tuberculosis is treatable with a six-month course of antibiotics.
Related Articles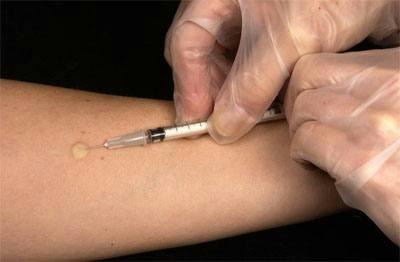 May 19,2014
One hundred cases of tuberculosis (TB) were diagnosed in Jordan in the first three months of the year, 50 of them among non-Jordanians, a Health Ministry official said on Sunday.
Dec 31,2014
The Ministry of Health has stopped working on the national strategy to eliminate tuberculosis (TB) after the discovery of many cases among Syrian refugees in Jordan, a ministry official said this week.
May 07,2015
Jordan has received a shipment of BCG (tuberculosis) vaccines, which were unavailable for months, a Health Ministry official said on Thursday.
Newsletter
Get top stories and blog posts emailed to you each day.