You are here
15 street vendors arrested in Karak
By Laila Azzeh - Jul 11,2015 - Last updated at Jul 11,2015
AMMAN — A security campaign to crack down on street vendors in Karak city on Friday resulted in the arrest of 15 people at dawn, an official said Saturday.
The Gendarmerie Department, police officers and Karak Municipality staff stepped up efforts to remove all stalls located on roads and sidewalks in violation of regulations, Public Security Department Spokesperson Maj. Amer Sartawi said.
"The stalls are disrupting traffic and preventing pedestrians from walking on main roads in Karak," he told The Jordan Times, noting that the arrested vendors refused to obey the instructions and remove their goods from the street.
"We are still looking for other vendors who refused to cooperate," Sartawi said, adding that Karak Municipality has recently been complaining about street vendors and the disturbance they cause to residents of the city, some 140km south of Amman.
Meanwhile, several vendors re-erected their stalls on Saturday despite the security campaign, the Jordan News Agency, Petra, reported.
They said the stalls are their only source of income, describing the measure to remove them as "unfair", claiming that the authorities did not give them enough time to sell their goods, according to Petra.
Karak Mayor Mohammad Maaytah was quoted by news websites as saying that the municipality has tried to regulate the stalls and allow unemployed individuals to make use of small spaces to sell products, but the situation is "out of control".
He said street vendors were given several warnings to rectify their situation.
Several municipalities have been tightening their grip on street vendors during Ramadan in a bid to clear pavements and prevent the sale of unauthorised fireworks and firecrackers, as well as smuggled cigarettes and knives.
up
11 users have voted, including you.
Related Articles
Jul 06,2014
Campaigns carried out by the Greater Amman Municipality (GAM), the Public Security Department and Gendarmerie forces to remove street stalls are continuing, Ahmad Ebbini, director of the GAM department to regulate street vendors, said Saturday.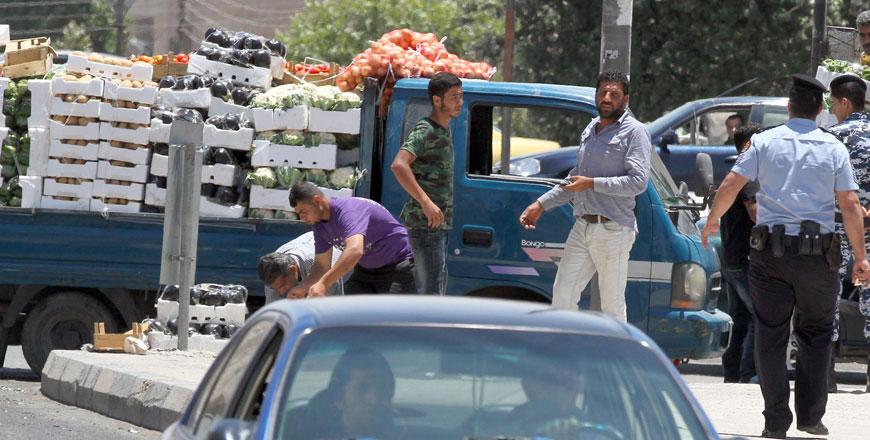 Jun 30,2015
AMMAN – Greater Amman Municipality (GAM) teams are intensifying their inspection campaigns targeting street vendors in the capital during Ra
Dec 02,2015
AMMAN — Three employees at the Irbid Municipality's market department were injured on Tuesday night when street vendors reportedly attacked
Newsletter
Get top stories and blog posts emailed to you each day.