You are here
18 investors apply to obtain citizenship, residency under incentive scheme
By Mohammad Ghazal - Mar 05,2018 - Last updated at Mar 05,2018
AMMAN — The Jordan Investment Commission (JIC) on Sunday said it had received 18 applications by Arab investors to obtain Jordanian nationality and permanent residency, following a recent Cabinet decision endorsing the new incentive system.
The JIC, which announced it would start receiving applications as of February 26th, said a total of 18 applications meeting all requirements and conditions were received by Sunday.
"One of these applications received the initial approval and we are receiving inquiries on a daily basis for further clarification of the new instructions," Minister of State for Investment Affairs and JIC Chairman Muhannad Shehadeh told The Jordan Times in a phone interview on Sunday.
The Arab investors who submitted the applications are of Lebanese, Iraqi, Palestinian and Yemeni nationalities, he noted.
"We believe that this number will rise sharply after the first passport is issued under the scheme," Shehadeh added, noting that "the process is very smooth and we are committed to making it very efficient."
Last week, the Cabinet endorsed a decision under which investors are offered several options to become eligible for citizenship. They include a zero-interest, five-year $1.5 million deposit at the Central Bank of Jordan (CBJ), or buying Treasury bonds of the same value at an interest rate to be decided by CBJ for no less than 10 years.
The third option is to buy securities worth $1.5 million from an active investment portfolio, or to invest $1 million in SMEs for at least five years to become a Jordanian national.
Investors can also make a $2-million investment in any location in the country, or $1.5 million if the project is registered in a governorate other than Amman, provided that the project creates at least 20 job opportunities and remains operational for at least three years.
To obtain permanent residency, any non-Jordanian can buy property worth at least JD200,000 without selling or disposing it in any manner for a period of 10 years, provided that the Lands and Survey Department confirms the property's value.
An investor who obtains any of the mentioned two statuses will have the right to obtain a similar status for his/her spouse, unmarried, widowed or divorced daughters, sons below 18 years old and for their parents, if they are their sole supporters.
According to Shehadeh, three of the applications were submitted by investors who made necessary deposits, four bought shares in the Amman bourse, nine applied as they plan to implement or expand existing projects. Two of the applications were filed for purposes of permanent residency.
Related Articles
Feb 26,2018
AMMAN — The Jordan Investment Commission (JIC) started receiving applications by investors wishing to obtain Jordanian nationality or perman
Apr 02,2018
AMMAN — Approval was issued on Monday for an Iraqi investor to obtain Jordanian nationality under an incentives scheme introduced by the gov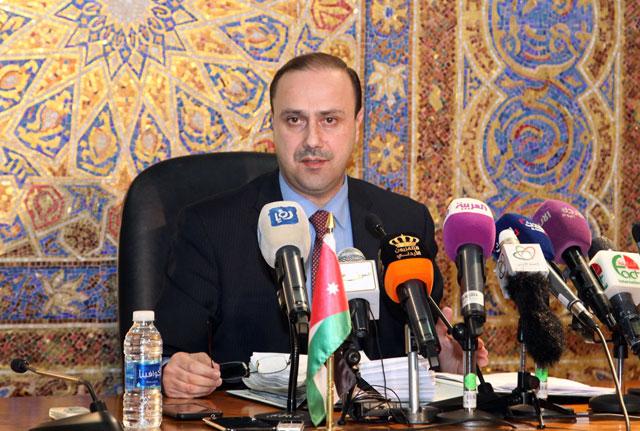 Feb 20,2018
AMMAN — The Cabinet on Monday set four conditions to grant investors nationality or permanent residency, a senior official announced.At a pr
Newsletter
Get top stories and blog posts emailed to you each day.