You are here
2014 marked by 'sharp drop' in labour protests — report
By Dana Al Emam - Mar 16,2015 - Last updated at Mar 16,2015
AMMAN — Last year witnessed a "remarkable" drop in the number of labour protests despite the lack of measures to improve workers' conditions, according to the Phenix Centre for Economic and Informatics Studies.
According to a report released by the centre on Monday, 474 labour protests took place across the Kingdom in 2014, with the majority demanding better pay and more protective regulations for workers.
Jordan registered 890 labour protests in 2013, while the number stood at 901 in 2012.
The "sharp" drop in last year's protests was due to "the government's interventions", according to Ahmad Awad, Phenix centre director.
Awad told reporters that government officials as well as leaders of labour unions have declared their stance "against" labour protests, noting that the efficacy of protests decreased as private and public institutions did not respond to the demands of workers.
Since the beginning of the Arab Spring the number of labour protests in Jordan was on the rise, but the drop last year could also be linked to the region's "political and economic regression", he argued.
"The year 2014 witnessed the first incidence of arresting labour protesters," Awad said, while some workers were fired, moved to other jobs or received salary cuts for participating in demonstrations.
Over 45 per cent of labour protests in 2014, which involved some 250,000 workers in several sectors, occurred in private institutions, and over 60 per cent were implemented outside the framework of labour unions, which explains why the majority of protests lasted only for one day, he noted.
According to the report, the services sector witnessed 125 protests, followed by the education and transportation sectors, with 64 and 51 protests respectively, while 80 protests were organised by unemployed people to demand job opportunities.
The report called for increasing wages at the private and public sectors and re-evaluating the minimum wage (JD190), as well as linking it to inflation rates. It also recommended expanding the social security umbrella to include health insurance, as half of the workforce in Jordan is not insured.
The study, conducted in cooperation with the German Friedrich-Ebert Stiftung office in Amman, highlighted the importance of allowing workers to form autonomous unions and labour associations that can deepen the culture of dialogue among stakeholders.
Related Articles
Apr 09,2017
AMMAN — Labour protests increased by 22 per cent last year, a rise which reflects the gravity of Jordan's socioeconomic crisis, a new r
Dec 18,2014
Although the Kingdom is not a signatory to the International Convention on Migrant Workers, it has several laws that regulate migration and rights of migrant workers, according to the Phenix Centre for Economic and Informatics Studies.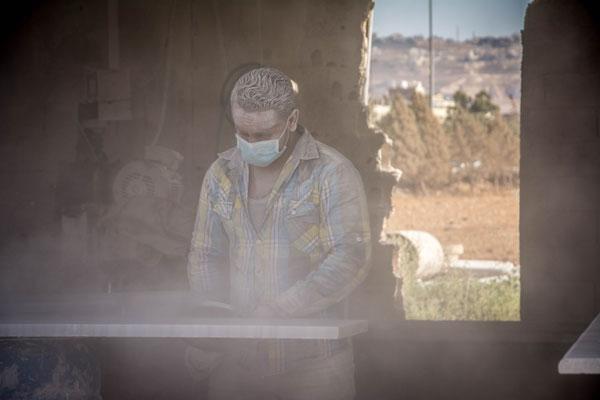 Apr 28,2016
AMMAN — Most paid workers in Jordan work under "unfair and inappropriate" conditions, said a report issued to mark Labour Day, annually obse
Newsletter
Get top stories and blog posts emailed to you each day.