You are here
'36% of Jordanians secured work under employment campaign quit their jobs'
By Hana Namrouqa - May 21,2014 - Last updated at May 21,2014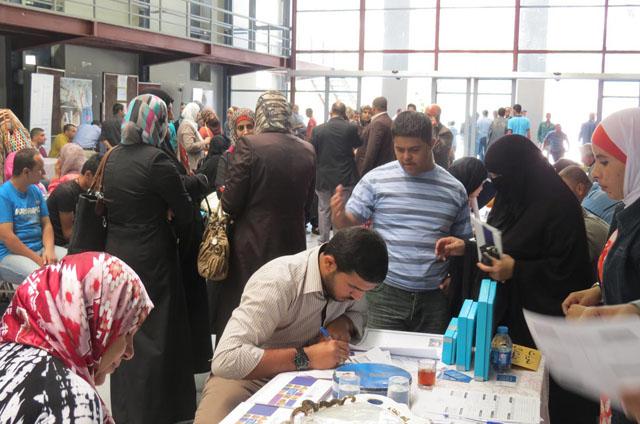 AMMAN — Over one- third of Jordanians employed under the National Employment Campaign have quit their jobs six months after recruitment due to low salaries among other reasons, Labour Minister Nidal Katamine said on Wednesday.
The impact of work on their studies ranked second among the reasons why they left their jobs, followed by the incompatibility of their educational background with the job requirements, and transportation challenges, Katamine told reporters at a press conference.
The minister cited results of a study evaluating the satisfaction of Jordanians under the national campaign, which secured jobs for 32,000 job seekers in the private sector.
The study, carried out by a local research company, showed that 36 per cent of the 32,000 had quit their jobs while 64 per cent were still working.
It also showed that 62 per cent of those who remained employed are satisfied with their jobs.
"Meanwhile, one-third of those who kept their jobs showed dissatisfaction with their work due to low salaries and reasons related to working hours," Katamine said.
The study indicated that those employed in the construction and communication sectors tend to keep their jobs, compared to other sectors.
"The results of the study are helping the ministry analyse the reasons why those employees quit their jobs and come up with solutions to address job instability," Katamine noted.
The Labour Ministry launched the National Employment Campaign in January last year with the goal of creating thousands of jobs for Jordanians in cooperation with the private sector.
More than 12,000 unemployed Jordanians were secured jobs during the first phase of the campaign, titled "We are all partners."
The second stage of the campaign, launched on December 15 with the aim of creating 25,000 job opportunities in 11 sectors, witnessed a "huge turnout" of job seekers.
Related Articles
Sep 06,2014
The Ministry of Labour will launch the third stage of the National Employment Campaign on Sunday, with 18,000 job opportunities on offer, a government official on Saturday.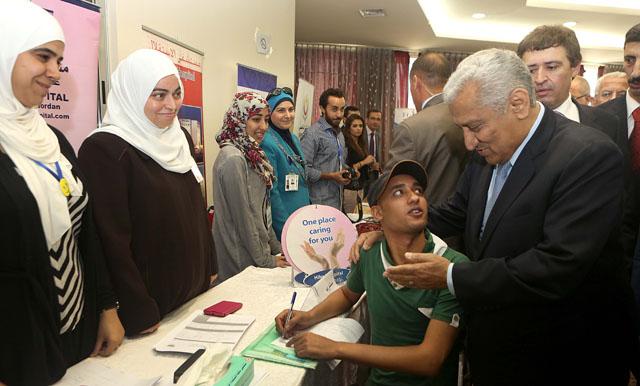 Sep 18,2014
Five hundred job seekers will be secured work opportunities in the health sector under agreements the Labour Ministry signed with several associations on Thursday.
Nov 16,2015
AMMAN — Hundreds of job seekers met face-to-face with potential employers on Sunday, with many hoping to nail on-the-spot interviews and sec
Newsletter
Get top stories and blog posts emailed to you each day.