You are here
'500,000 Syrian patients treated at public hospitals from 2012 to 2015'
By Baha Abu Hasnah - Apr 27,2016 - Last updated at Apr 27,2016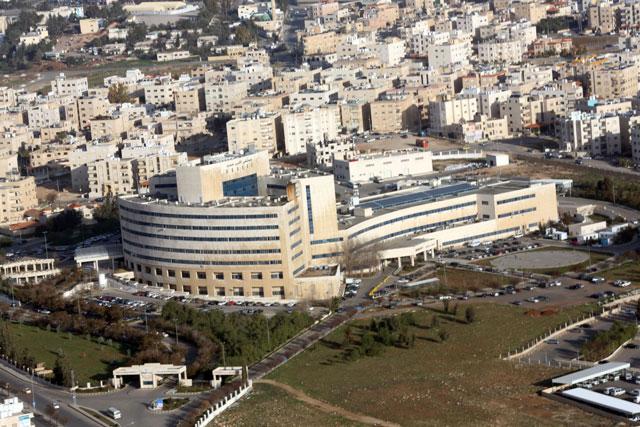 An aerial view of Prince Hamzah Hospital in Amman, which has been affected by the rising number of Syrian refugees in Jordan, according to sector officials (Photo by Osama Aqarbeh)
AMMAN — Public hospitals in the Kingdom are seeing an increasing number of patients, according to health sector officials, as a growth in population and a continuous refugee influx add to the pressure.
Health Ministry Spokesperson Hatem Azrui said northern hospitals in Ramtha and Mafraq are the most affected, since the two cities host the largest number of refugees on account of their proximity to the border with Syria.
"The number of Syrian patients who sought treatment at the ministry's hospitals from 2012 to the end of 2015 reached almost 500,000," Azrui told The Jordan Times in a recent phone interview.
Syrian patients, he added, make up around 20 per cent of patients at ministry hospitals, the occupancy rate of some of which reaches 100 per cent at times.
Prince Hamzah Hospital Director Mazen Naghway said that in 2013, the hospital used to issue nearly 650 medical prescriptions a day, but in 2015, the number more than tripled, to reach 1,600-1,700 a day.
According to a report issued by Al Bashir Hospital, which serves the eastern areas in Amman, more than 6.5 million patients sought treatment there in 2015.
The report said the rising number of Syrian refugees has also increased pressure on the hospital, which includes 1,110 beds.
Al Bashir Hospital Director Ahmad Qteitat said the hospital deals with almost 1,500 cases in 24 hours.
The occupancy rate in the hospital has reached almost 70 per cent, Qteitat told the Jordan Times over the phone.
Azrui said the capital's two major hospitals are equipped to handle the rising number of patients, noting that the ministry is working to meet the needs of hospitals and medical centres in other governorates.
A new hospital has been built in the Northern Badia and the ministry is working to build new hospitals in Salt and in Tafileh.
To cope with the pressure, the official said the ministry has hired almost 2,300 medical personnel since the beginning of 2015.
Related Articles
May 10,2015
The Jordan Medical Association (JMA) on Sunday said it will file a lawsuit against all parties responsible for news reports that a doctor had left a mobile phone in a patient's body after performing a Caesarean section.
Feb 01,2016
AMMAN — The Health Ministry on Monday condemned a recent attack on a doctor at Al Bashir Hospital by people accompanying a patient at the em
Feb 22,2015
The Health Ministry said on Sunday its hospitals received 16,500 patients during the weekend blizzard.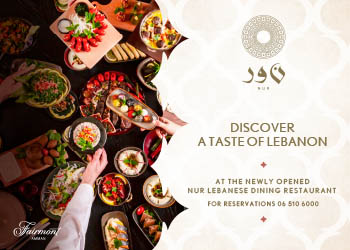 Newsletter
Get top stories and blog posts emailed to you each day.