You are here
'80,000 cubic metres of water from dams lost to evaporation during hot spell'
By Rana Husseini - Aug 08,2015 - Last updated at Aug 08,2015
The 29.82mcm Mujib Dam in Karak, some 130 kilometres south of the capital, is one of the Kingdom's 10 major dams (Petra photo)
AMMAN — Jordan Valley Authority (JVA) officials on Saturday said they are considering importing a hollow ball cover system to place in major dams and reduce water evaporation.
"This past heatwave caused an additional 10 per cent of water evaporation or 80,000 cubic metres of water loss," said JVA Secretary General Saad Abu Hammour.
The JVA official noted that the loss of water from the 10 major dams in the Kingdom took place during the past 14 days.
"Water evaporation in general happens as long as there is sun, and the estimated loss of water during sunny and windy days reaches around 800,000 cubic metres," Abu Hammour explained.
The JVA official told The Jordan Times that there was an idea in 2010 to import "plastic balls with special specifications to place in the major dams to minimise water evaporation".
Hollow ball cover systems are made up of thousands of plastic balls that float on liquid surfaces, limiting evaporation, controlling odours and preventing algae growth, among other benefits, according to web sources.
"This project is costly although it prevents around 80 per cent of water evaporation. We are rethinking this option and hopefully will look for funding to secure it within two years," Abu Hammour said.
He added that "the climate is changing and we must have a long-term solution to protect water in Jordan, especially with the shortage that we face almost annually, and the plastic ball cover is a solution that several countries use to protect wide water reserve areas."
During the hot spell, which began to dissipate last Thursday, temperatures reached 42°C in Amman and higher in the Jordan Valley and Aqaba, according to the Jordan Meteorological Department (JMD).
The JMD is expecting a new heatwave this week.
"Unfortunately, we are expecting more water loss than average as a result of the heatwave," the JVA official stressed.
But he was quick to add that until Saturday, dam storage was 162 million cubic metres "which is good although we lost more than average as a result of the past heatwave".
Last year, officials said Jordan ranks as the world's second water-poorest country, where water per capita is 88 per cent below the international water poverty line of 1,000 cubic metres annually.
The deteriorating regional conditions and turmoil have led to waves of refugees flowing into Jordan, pushing it over time from being one of the world's 10 water-poorest countries, to the fourth and now the second, according to rankings by the United Nations, Ministry of Water and Irrigation officials said in October.
Related Articles
Jul 26,2015
AMMAN — The Jordan Valley Authority (JVA) on Sunday increased the amount of irrigation water to farmers to prevent crop damage in light of t
Jan 17,2017
AMMAN — The current dearth of rain is taking its toll on the Kingdom's main dams, according to a government official, who said that storage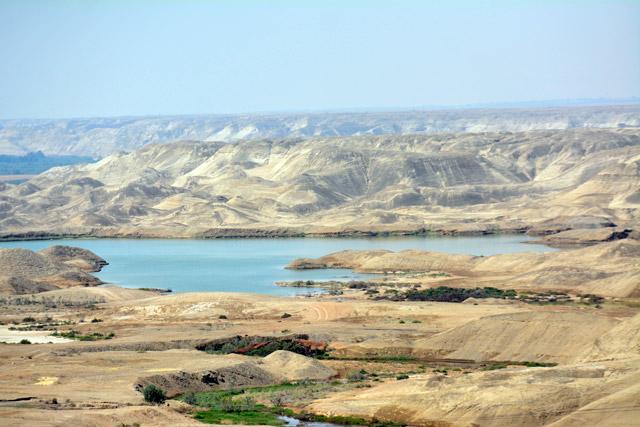 May 19,2017
AMMAN — As the wet season has ended with "discouraging" storage of water at dams, farmers in the Jordan Valley are expected to receive reduc
Newsletter
Get top stories and blog posts emailed to you each day.