You are here
9,000 tourists expected in Aqaba — ASEZA
'Itinerary also features Petra, Wadi Rum and Dead Sea'
By Ahmed Bani Mustafa - Oct 06,2016 - Last updated at Oct 06,2016
AMMAN — Some 9,000 tourists are scheduled to visit Aqaba in November and December to spend time in the port city and other tourist destinations, an official said on Thursday.
"Aqaba Sea Port is expected to receive some 9,000 visitors from several nationalities in November and December," said Sharhabeel Madi, Aqaba Special Economic Zone Authority (ASEZA) commissioner for economic development and investment affairs.
Their itinerary features the "Golden Triangle", Aqaba, Petra and Wadi Rum, in addition to the Dead Sea, the official told The Jordan Times.
ASEZA supports the tourism sector by providing all possible facilitations and ensuring the safety and security of visitors, Madi added.
The authority also organises entertainment activities, like performances by traditional bands, to make tourists' visits more successful and enjoyable, the ASEZA official said.
On Tuesday, Aqaba authorities said that they were working to attract tourists from Europe to the coastal city, with new charter flights arriving from promising markets on the continent.
The Aqaba authority pays special attention to tourism as it is a main pillar of the national economy, while travel agents market Aqaba, 330km south of Amman, in all continents, the official said.
Earlier this year, Madi said that despite unrest in neighbouring countries that took a heavy toll on tourism in the region, Aqaba authorities see the current performance of the tourism sector as "good", with tens of thousands of domestic and international guests flocking to Jordan's only port city this year.
The Cabinet on Monday decided to exempt passengers leaving the Kingdom from Aqaba's King Hussein International Airport from the $60 departure tax, the Jordan News Agency, Petra, reported. The decision applies to all airlines.
The Cabinet had previously exempted tickets on low-cost and charter flights from this tax.
Petra said the decision is aimed at increasing flight movement into Aqaba, and, in turn, the number of tourists.
up
18 users have voted, including you.
Related Articles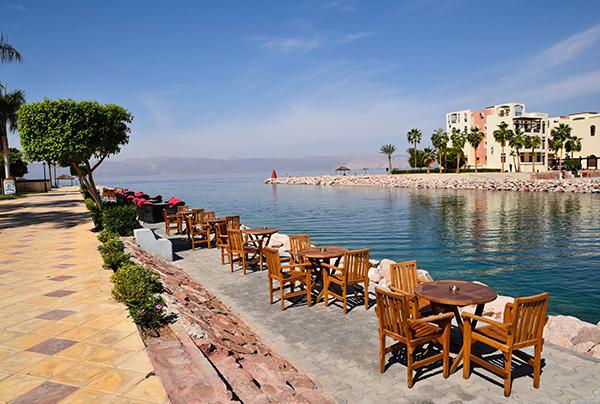 Oct 04,2016
AMMAN — Aqaba authorities are working to attract tourists from Europe to the coastal city, with new charter flights arriving from prom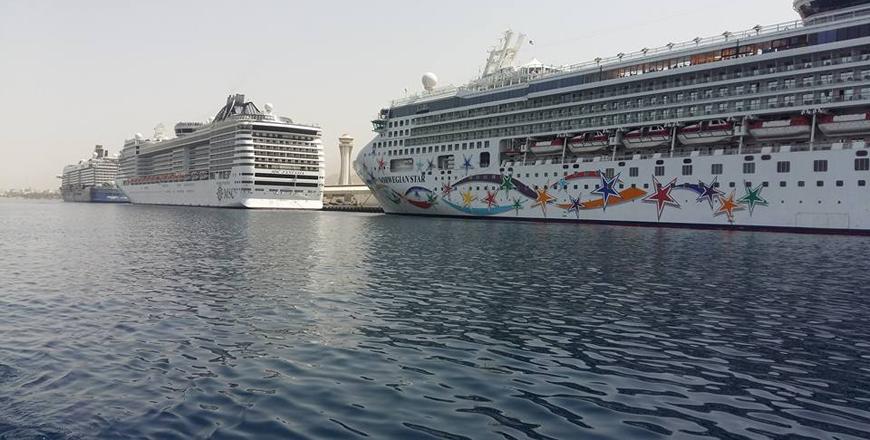 Apr 06,2017
AMMAN — Three cruise ships carrying around 6,000 European tourists docked in Aqaba port on Wednesday, according to an official from Aqaba Sp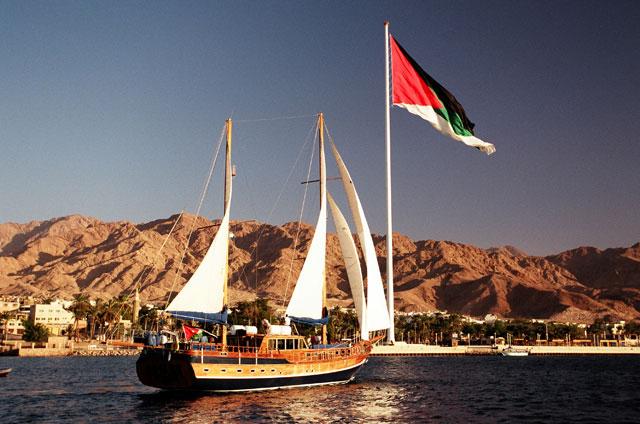 May 11,2016
AMMAN — Aqaba authorities are seeking to position the southern seaport city as a standalone tourist destination for foreign and domestic vis
Newsletter
Get top stories and blog posts emailed to you each day.