You are here
'Access to finance major concern for Jordanian businesses'
By JT - Jul 22,2015 - Last updated at Jul 22,2015
AMMAN – Access to finance poses the main constraint for Jordanian firms, according to a recently released survey prepared by the European Bank for Reconstruction and Development (EBRD).
The survey, which covered the period between May 2013 and April 2014, involved the four countries where the bank works in the southern and eastern Mediterranean (SEMED) region: Jordan, Egypt, Morocco and Tunisia.
Political instability was among the top five concerns in all four countries, and was the biggest concern for Egypt and Tunisia, the study showed.
Firms in Egypt and Morocco considered corruption to be the second biggest obstacle, with firms in Jordan and Tunisia putting it in fourth place. The report noted that corruption was one of the factors that had led to the Arab uprisings.
Firms in three out of four countries considered competitors' practices in the informal sector to be among the top three obstacles. Only in Jordan were they in the ninth place.
In regards to access to finance in Jordan, the EBRD report, which was e-mailed to The Jordan Times, indicated that only 16.7 per cent of the firms had a loan or a line of credit, well below the SEMED average of 32.1 per cent and the rest of the EBRD region average of 37.4 per cent.
Almost 70 per cent of Jordanian firms that needed a loan were either discouraged from applying for a loan or rejected when they did, which is above the SEMED average of 57.2 per cent and the average for the rest of the region (47.5 per cent). More than three quarters of young firms and over 70 per cent of SMEs were credit-constrained, compared with 68.1 per cent of old and 19.7 per cent of large firms, said the survey.
A recent study suggested that the banking sector in Jordan is reluctant to lend to SMEs because they are unable to pledge enough collateral.
Jordan faces security challenges as a result of spillovers of regional turmoil and external shocks, so it is not surprising that political instability emerged as the second most severe obstacle, according to the EBRD report, which said that the Syrian conflict that has been unfolding since 2011, and the tense political and security situation in Lebanon have posed a significant challenge for Jordan as it has seen an influx of over 800,000 Syrian refugees in addition to the other refugee communities that Jordan has hosted from previous regional conflicts.
In addition, the spread of extremism in the region is posing security challenges for the country.
Access to land was the third most severe obstacle. While all private land in Jordan is registered, public land (80 per cent of the country) is not well defined and documented. In addition, partial interest and customary rights are unclear and difficult to enforce, leading to large-scale rural and urban land tenure insecurity. Moreover, ownership of land is limited, particularly for women, a report by the United Nations Development Fund for Women states that women own only around 10 per cent of land and property in Jordan.
Unequal inheritance laws and social norms, especially in rural areas, hinder women's ability to own economic assets, particularly land, the EBRD said.
For young firms, tax administration was the third most severe obstacle. Senior management of these firms spent an estimated 11.1 per cent of their time dealing with requirements imposed by government regulations, including taxes, compared with 6.8 per cent for older firms. A majority (62.4 per cent) of firms reported being visited or inspected by tax officials, compared with the SEMED average of 45.1 per cent.
Related Articles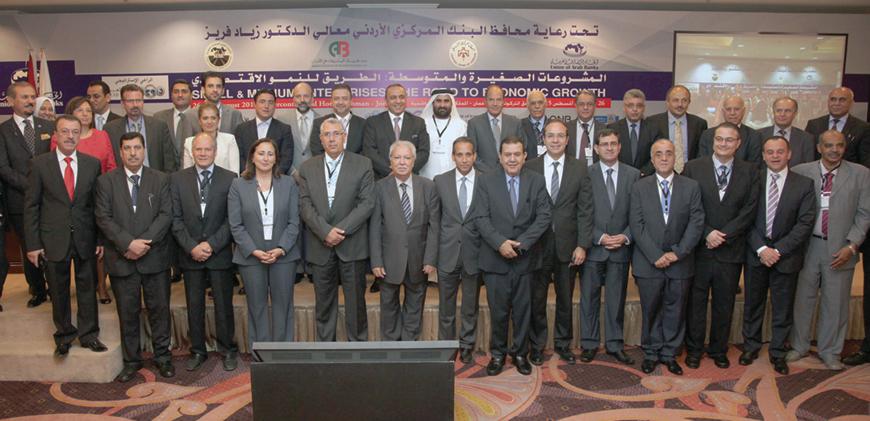 Aug 26,2015
AMMAN — Developments in the region, especially the drop in oil prices, require a "genuine" stance to empower small-and medium-sized en
Jul 27,2016
AMMAN — Almost a third of all Jordanian firms report limited access to finance as the top obstacle to their operations, the highest proporti
Dec 18,2014
Jordan's pharmaceutical industry has potential to grow further due to its capability to manufacture new products and market them globally, according to the European Bank for Reconstruction and Development (EBRD). 
Newsletter
Get top stories and blog posts emailed to you each day.