You are here
Air quality monitoring system launched
By Hana Namrouqa - Jun 17,2014 - Last updated at Jun 17,2014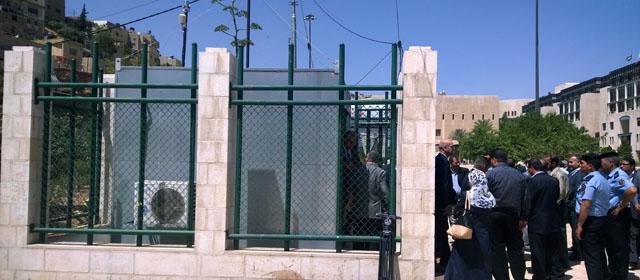 AMMAN — An air quality monitoring system, which the Environment Ministry launched on Tuesday, will provide instant readings of air pollutant concentrations.
A dozen stations for monitoring air quality have been set up in heavily congested and industrial areas in the Kingdom to measure and identify pollution levels and sources, officials said at the launch.
The stations were established in the Amman, Zarqa and Irbid governorates to monitor the quality of air, and measure concentrations of gas and dust emissions, according to Jaber Daradkeh, head of the monitoring and evaluation directorate.
"Seven stations were set up in Amman, three in Zarqa and two in Irbid. The selected areas host large populations, traffic congestion and industrial activities," Daradkeh said.
Up-to-date information about air pollution levels and concentrations will be electronically sent to the Environment Ministry, where the data can be stored for 30 years, he added.
The JD2 million project is co-funded by the ministry and the French Development Agency, which provided 1.5 million euros.
Environment Minister Taher Shakhshir voiced hope that the ministry can secure additional funds to establish more stations across the country.
"This project… will enhance the sustainability of our natural resources by decreasing potential environmental risks, a matter which will eventually reflect on improving the lives of future generations," Shakhshir noted.
He added that the monitoring stations will help the ministry identify pollution levels in the selected areas and come up with strategies to reduce pollution.
According to an environmental analysis, the Kingdom's vehicular fleet is the main source of rising air pollution.
Power generation and industries such as mining and cement production are also worsening the country's air quality, which the study described as "poor and deteriorating".
Environment and health experts said the increasing levels of air pollution are impacting public health, citing the growing number of people with allergies.
Respiratory allergies are on the rise in the Kingdom, especially among children, according to the latest study conducted on the prevalence of allergies among Jordanians in 2010.
The study showed that 18 per cent of children had allergies compared to 15 per cent in 2001.
The same study revealed that the prevalence of allergies among adults was 15 per cent in 2010, compared to 12 per cent in 2001, indicating that the leading allergen in Jordan is dust.
up
41 users have voted, including you.
Related Articles
Jun 29,2016
AMMAN — Plans are in place to set up new stations to monitor air pollution in industrial areas, officials at the Ministry of Environment sai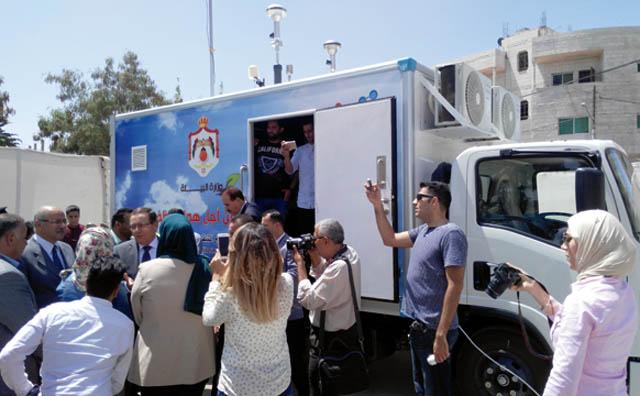 Aug 28,2017
SAHAB — The public has now access to data on air pollution levels across the Kingdom after the Ministry of Environment on Monday launched a
Jul 08,2014
Authorities on Tuesday urged motorists of vehicles emitting excessive amounts of fumes to carry out maintenance on their cars to avoid fines.
Newsletter
Get top stories and blog posts emailed to you each day.