You are here
Ambassador free after 'state-to-state' deal to hand over Libyan prisoner
By Khetam Malkawi - May 13,2014 - Last updated at May 13,2014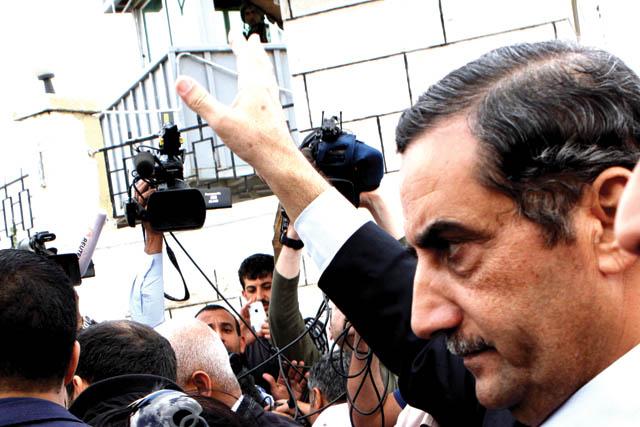 AMMAN — Jordan's Ambassador to Libya Fawaz Aitan, who was kidnapped by an armed group mid-April, was freed and returned home on Tuesday.
Later on Tuesday, His Majesty King Abdullah called Aitan from San Francisco "to congratulate him on returning home safely", according to the Royal Court statement.
Aitan arrived at Marka Military Airport around 10:00am and was greeted by HRH Prince Feisal, the Regent, Prime Minister Abdullah Ensour, Foreign Minister Nasser Judeh, in addition to family members and a crowd of Jordanians.
According to Minister of Political and Parliamentary Affairs Khalid Kalaldeh, Aitan was released as part of a swap deal for Libyan prisoner Mohamed Dersi who was handed over to Libyan authorities last week.
Dersi was serving a life sentence imprisonment in Jordan for plotting to carry out a bombing attack against Queen Alia International Airport in 2006.
Kalaldeh told The Jordan Times that Dersi will spend the rest of his term in Libyan prisons.
However, news reports stated that Dersi was handed over by the Libyan authorities to his family on Tuesday.
The release of the Jordanian diplomat comes just days after Libya said it had ratified an extradition agreement with Jordan.
Later in the day, Judeh extended his thanks to the General Intelligence Department for its effort in releasing Aitan.
He noted that they had a great role along with the ministry's operations room and the Libyan authorities in freeing the diplomat.
At a press conference held on Tuesday afternoon, Judeh refused to consider freeing Aitan as part of a "deal" to send Dersi back to his home.
The minister insisted that there have been talks about handing Dersi over to Libyan authorities even before Aitan's abduction.
Judeh also declined to comment on the identity of the kidnappers or their affiliation, as he only said their demand was to free Dersi, and "our main concern was to release the ambassador".
"There had already been talks between the two states to come up with an agreement to send Dersi back to his country," based on the pan-Arab Riyadh Agreement, Judeh told the press, adding that the abduction took place during these negotiations.
As for the negotiations over the past four weeks, the top diplomat stressed that Jordan did not negotiate with the kidnappers and only went through state-to-state negotiations.
He explained that Tripoli assigned its ambassador to India Ali Eisawi with the issue and the government of Jordan was in contact with him and other influential Libyan figures.
Meanwhile, Judeh said there had been no mediation from any other country in the release of the Jordanian diplomat.
The release of Aitan, according to Judeh, was confirmed on Monday evening.
In a statement to the press up on his arrival Aitan said the kidnappers "treated me in a civilised and humane manner," Agence France-Presse reported, adding that Aitan said his abductors were relatives of Dersi.
Judeh said that Jordan will consider sending an envoy to Libya "at the right time", stressing that there are no other demands for releasing any other prisoner in Jordan.
As for summoning Jordan's ambassador in Yemen, Judeh said the move was a "preventive measure". The minister explained that the envoy had already asked for a vacation to spend in Amman, "but we accelerated his return".
Related Articles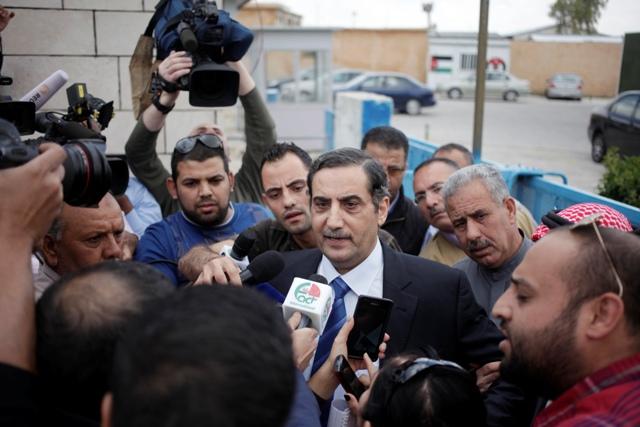 May 13,2014
Jordan's ambassador to Libya Fawaz Aitan, who was kidnapped by an armed group mid April by armed an armed group, was freed and returned home on Tuesday.
Apr 21,2014
Prime Minister Abdullah Ensour on Monday said he is optimistic about the release of Jordan's Ambassador to Libya Fawaz Aitan, who was kidnapped in Tripoli last week.
Apr 15,2014
Jordan's Ambassador to Libya Fawaz Aitan was kidnapped in Tripoli Tuesday by an anonymous armed group, with unconfirmed news that he was freed later in the evening.
Newsletter
Get top stories and blog posts emailed to you each day.