You are here
Amman's duke hard at work to restore city's historical centre
By Saeb Rawashdeh - Feb 07,2015 - Last updated at Feb 07,2015
AMMAN — Though a duke by title, Mamdouh Bisharat is not the sort to sit idly by and wait for others to take action to preserve Amman's rich heritage.
Instead, the Duke of Mukhaibeh has dedicated himself to preserving the historical centre of Amman, its authenticity and character, and at the same time host various cultural events.
"My idea [is] to bring back to life the downtown area that was neglected for too long and revamp it," Bisharat told The Jordan Times in a recent interview.
"Unlike other citizens interested in conservation and restoration of old historical buildings, Arab architecture and art, I've never relied on anyone — neither an organisation nor a state-run institution. Being self-sufficient has always been my top priority. I've practised what I've preached," the duke insisted.
"In 2001 I rented the old stone house on King Faisal Street from the Madi family… [that] used to be the central post office until the 1940s," Bisharat noted.
He transformed the building into a diwan (a section of the house always open for guests), where poets, painters, sculptors, architects, writers and other artists of all preferences, styles, nationalities, ages and genders come together.
"I also saved the House of Poetry in Jabal Jofeh which became the assembling spot for intellectuals. It used to be a restaurant but I managed to turn it into a place for poetry," the duke said.
"Unfortunately, Jordanians don't care enough about tradition; the link between the past and modern times is cut. We can't enjoy modernity if we don't value our cultural heritage."
But such challenges have not hindered Bisharat from celebrating Amman's heritage and art, restoring and preserving rich Jordanian antiquity.
His family home, which was built by his father in 1932 overlooking the Roman Theatre in downtown Amman, has become a sanctuary for art, full of portraits and sculptures by renowned artists and antique artefacts he salvaged from obscurity.
"I've salvaged various antique pieces which would've been destroyed, sold or buried if I hadn't taken action."
Despite his efforts and the work of other like-minded individuals and organisations, the duke said threats to the capital's historical identity remain.
"The historical nucleus of Amman is under the constant threat of commercialisation, which ruins the traditional Arab architecture of Jabal Amman, Jabal Luweibdeh and Jabal Hussein," he warned, lamenting the divide between residents of west Amman's upscale neighbourhoods and east Amman's underprivileged areas.
"West Amman isn't the real Jordan," he stressed, noting that he is doing what he can to bring about a more harmonious Amman, and — by extension — a Jordan that remains in touch with its roots.
"My mission has always been to preserve Jordan's rich historical heritage, present it to both Jordanians and foreigners, and create an atmosphere of friendship, cooperation, mutual respect [and] encouragement among people… We should invest in people and by doing so we will help in our country's progress."
Related Articles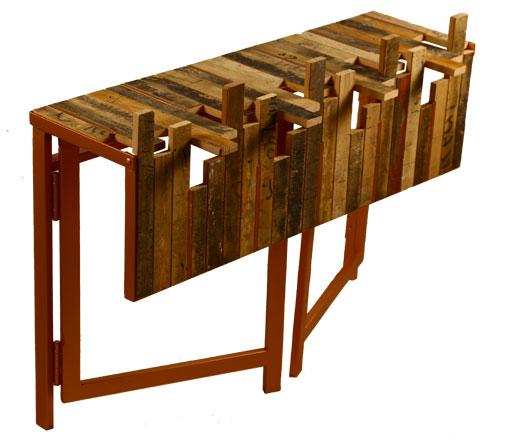 Oct 12,2017
AMMAN — For young Jordanian architect and designer Basel Naouri, Amman Design Week (ADW) is a great opportunity to display three pieces of h
Jan 16,2017
AMMAN — The Department of Antiquities (DoA) is currently installing security cameras in museums as part of efforts to safeguard ancient arte
Mar 27,2014
University students in the Kingdom are planning to conduct studies on preserving Jordan's culture and heritage in the Kingdom, according to representatives of local universities.
Newsletter
Get top stories and blog posts emailed to you each day.